Journal #14 - Oman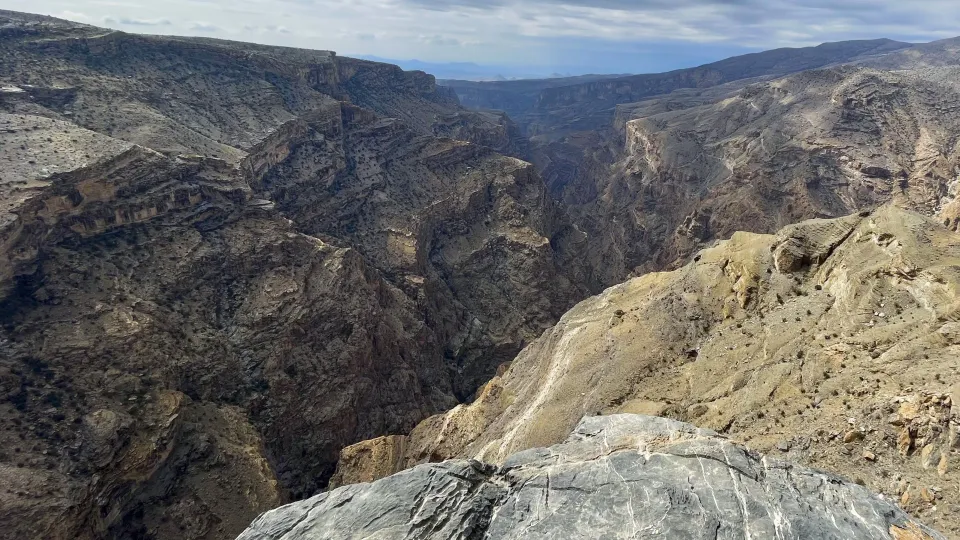 Al-salaam alaykum from Oman!
Oman has been one of the most surprising locations we have visited. We were unsure what to expect when we arrived, but even if we had been told how wonderful it would be, we still would not have been prepared. We really loved everything we saw, visited, and learned while in Oman and absolutely will be recommending it to everyone who will listen going forward. We got to enjoy so many different parts of the country that we really have a good idea of what makes this place so special.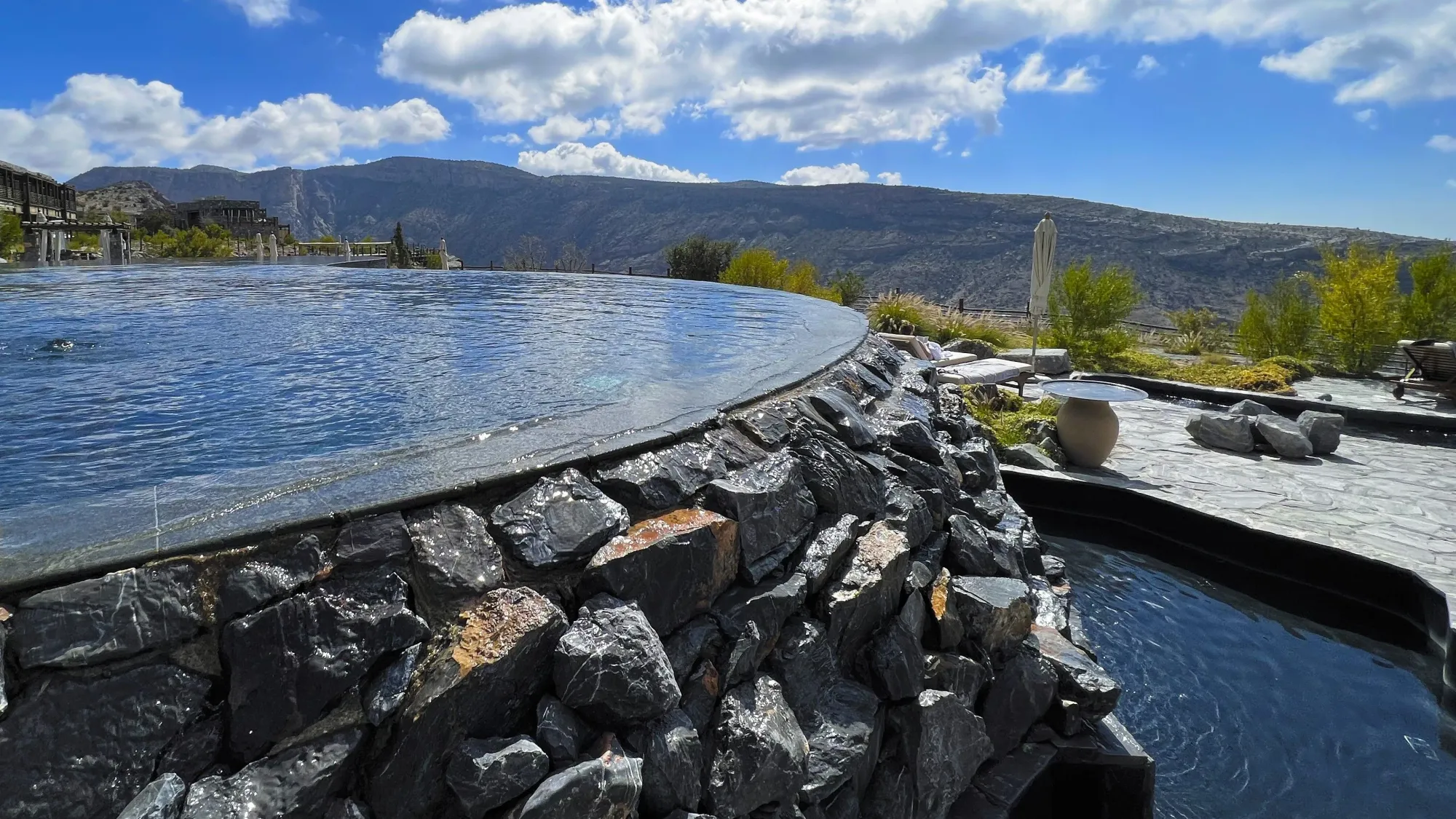 For starters, we began our stay in Jabal Akhdar. This range is set outside of Muscat but takes a while to maneuver to since you need to weave through the mountains. Where we stayed there is a checkpoint you must pass that can only be crossed with a 4x4 vehicle since the roads become too steep that you will overheat your brakes driving back down them in anything else. Beginning here was truly breathtaking. There are opportunities to go caving, hiking, and visiting some of the old villages still populated by the generations who have inhabited these lands for as long as we can remember. Our hotel was unique because it overlooked Wadi Ghul. The "Grand Canyon" of Oman is a cavern of rocks in a multitude of colors. We awoke each morning and had our breath taken away by the beauty of the sheer rock faces. We enjoyed walks along the cliffs following trails of butterflies and milked our time in the hot tub (offsetting the chilly temperatures at that altitude) taking it all in. Our goal for this first leg was to appreciate the beauty of the nature in a new part of the world. We loved sitting and listening to the nature sounds, including bleating goats echoing through the ravine.
💡
Caveat: After our months of travel, and some deliberate planning, we have accumulated some decent credit card points which allowed us to book our stay at an incredible discount – this is not our normal manner of travel and we will return to our box hotels for our regularly scheduled programming
Moving on from the tranquility of our mountain escape, we returned to city life and set up a home base in Muscat. Having just visited Dubai, Abu Dhabi, Doha, Kuwait City, and Manama, we were not sure which side of the fence Muscat would lean towards, the shiny newness of the former or the aged glory of the latter. We were pleasantly surprised to find that it had an energy all its own. The city had old souqs, but its infrastructure has been updated. The roads were wide and clean, and the museum district was designed with pedestrians in mind. We got to stroll through the museums (indoors and open-air) and spend an afternoon photographing near the palace. We followed that up with a walk along the harbor all the way around to the fort. And let me just say, that even if our pictures do not do it justice, this water was bright turquoise. It glowed so invitingly, that if I had not been wearing long sleeves and long pants, I would have definitely considered jumping in. Even the ships were beautifully constructed, adding to the allure of the scene.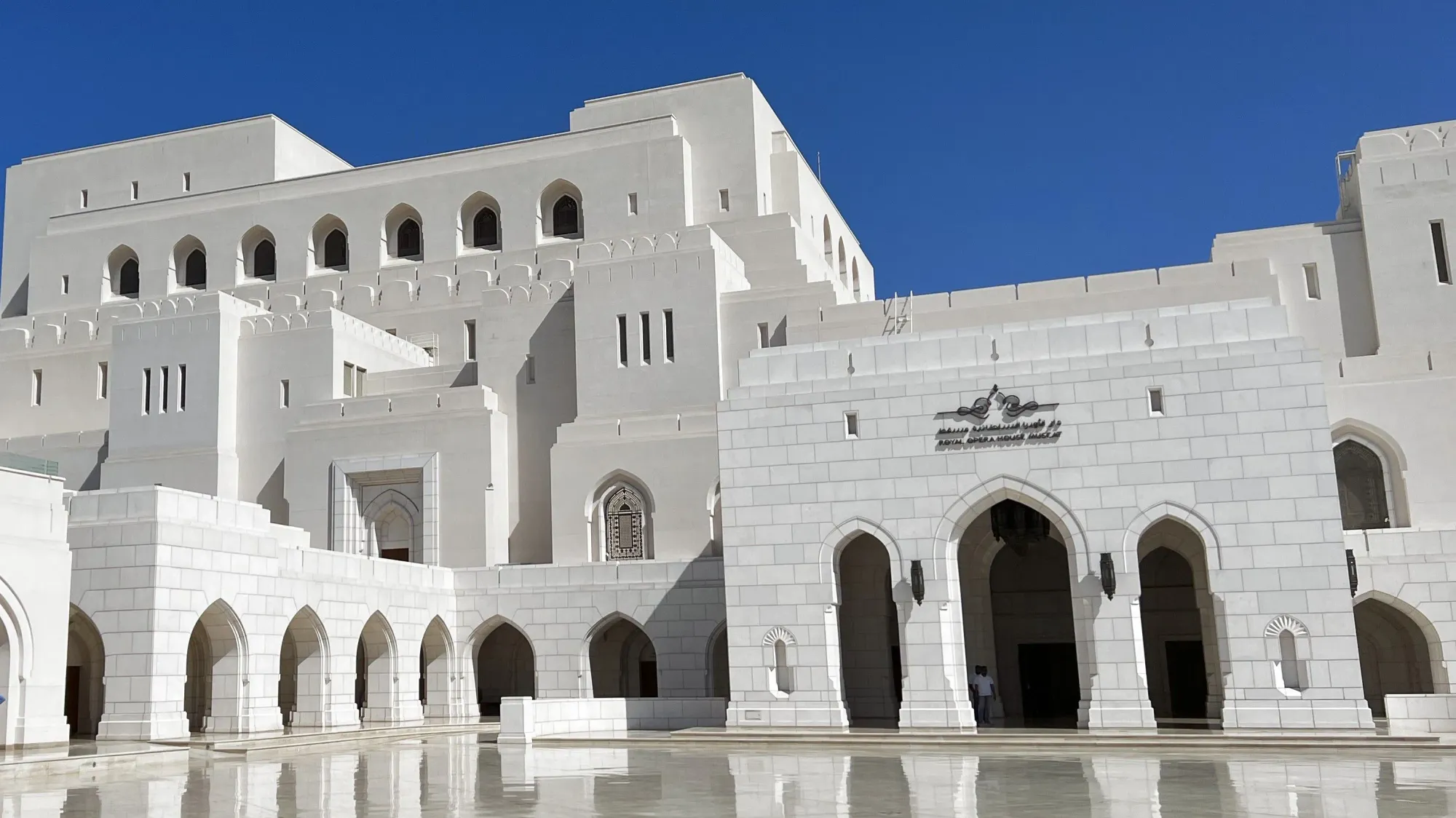 Unlike its ultra rich gulf-state neighbors, Oman has taken a different approach to their development. Rather than building twenty-first century modern glass skyscrapers, they rather have laws in place preventing any tall construction. This is in part due to Oman being larger and not needing to build upwards in order to support its population. The shorter construction is also a deliberate decision to preserve the traditional architectural style and prevent the blocking of the natural landscape. This makes Muscat, and the greater Oman, feel less like a futuristic city and more like a modernization of their Bedouin roots, which is beautiful and unique for the region.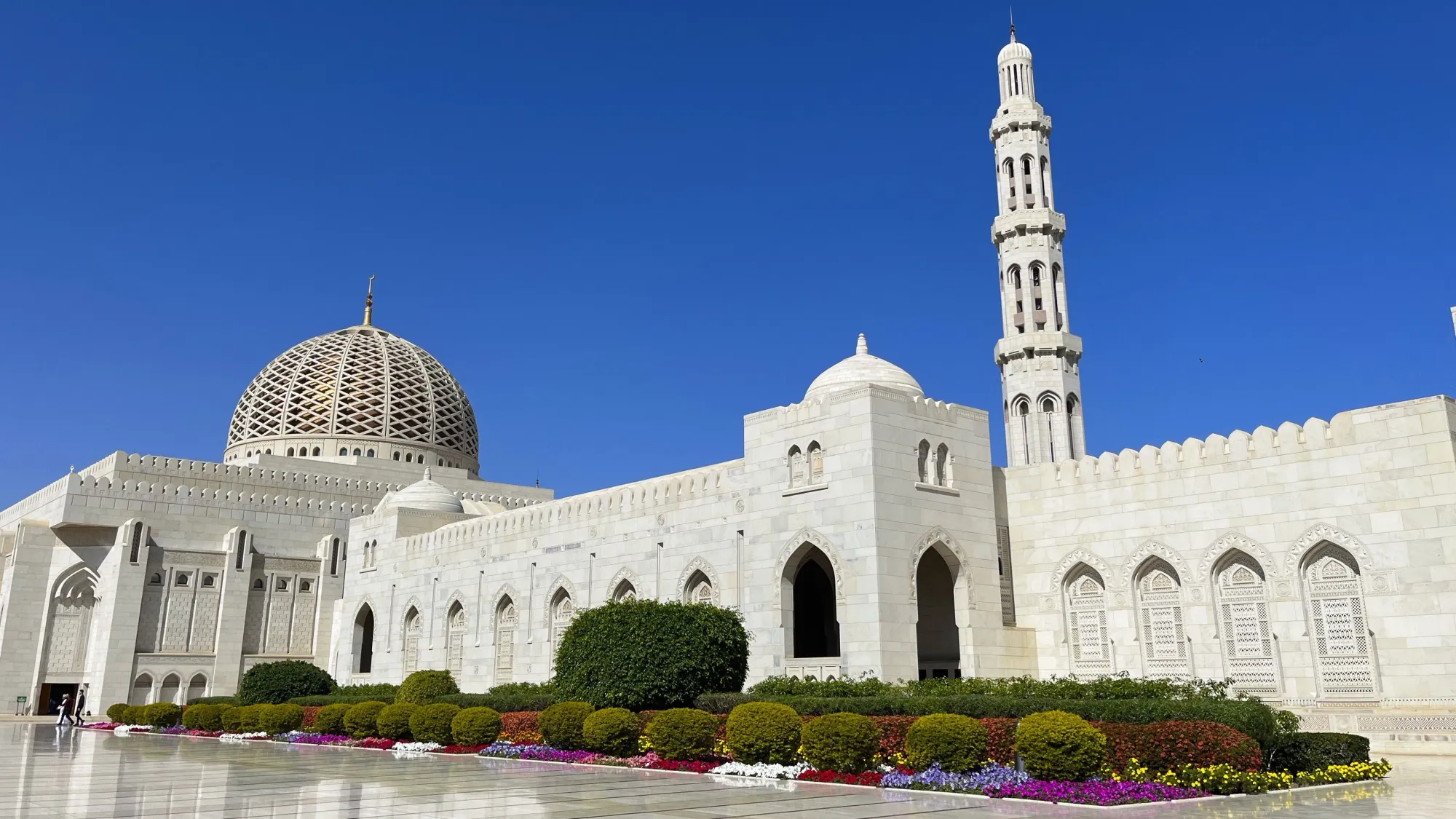 Our trip was not only beautiful but also educational. A large contributor to that was our experience at the Sultan Qaboos Grand Mosque. For starters, the structure itself is breathtaking. Inside the main prayer hall, there is a bright blue carpet and a glittery chandelier. But what made this trip particularly interesting were the volunteers scattered around the property. Rather than traditional tour leaders with a script taking you around, you progressed at your own pace, and there were different volunteers from the mosque who were available for you to ask questions. Well, we had lots of questions and wound up deep in conversation with one man, so much so that we stayed until they were closing the mosque to the public. At this time there was a welcome session with coffee and dates (our weak spot) that we got to stay through and continue our discussion. We learned firsthand about the relationship between the faith and the state, about perceptions of our home country, and the nuances of the belief system that had previously eluded us. If you are ever anywhere near here, we highly recommend going and speaking with these volunteers. They were friendly, open to discussion, and helped us to get a fuller understanding of their perspective.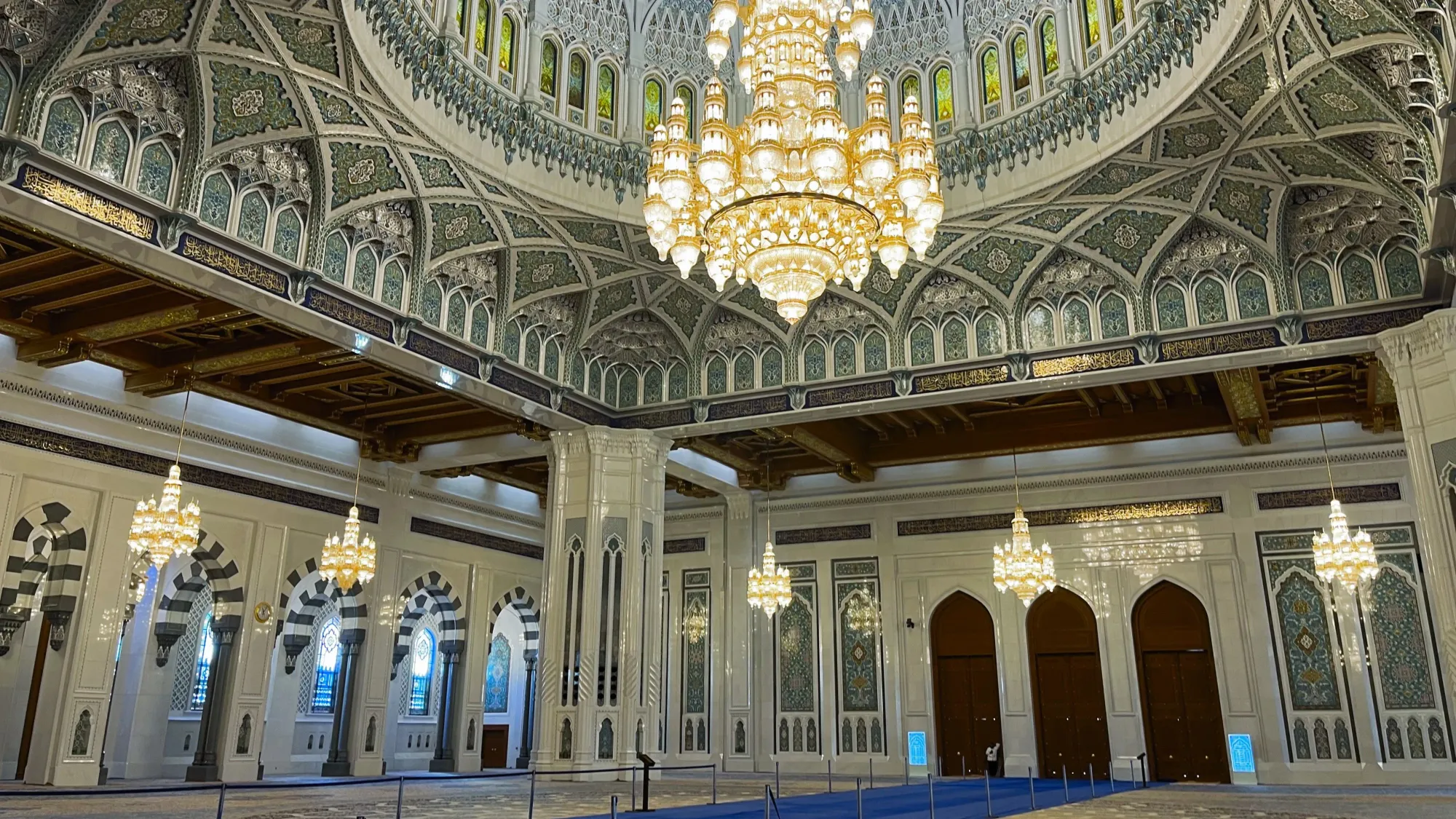 As if those experiences were not enough, we also got the opportunity to visit some wadis. Wadi, typically translated as "valley", refers to dry riverbeds. These valleys have been carved into the rock and sand by water eroding them throughout the centuries. Now they have turned into beautiful pools with crystal clear water that you can swim in and take beautiful photos. We booked a tour and had a guide lead us through a succession of four different pools ending in a cavern with a "secret" passage we could swim through. It was a little early in the season for us to visit, but if you are there anytime with warm temperatures, we would highly recommend it. The experience was so beautiful, and the water was refreshing. I could go back and swim there a hundred more times and still enjoy it. But there are more than one wadis. Many are scattered all around the coast. If a tour is too scheduled of an option for you, you could always rent a car and go out adventuring for yourself seeing multiple wadis on the same day.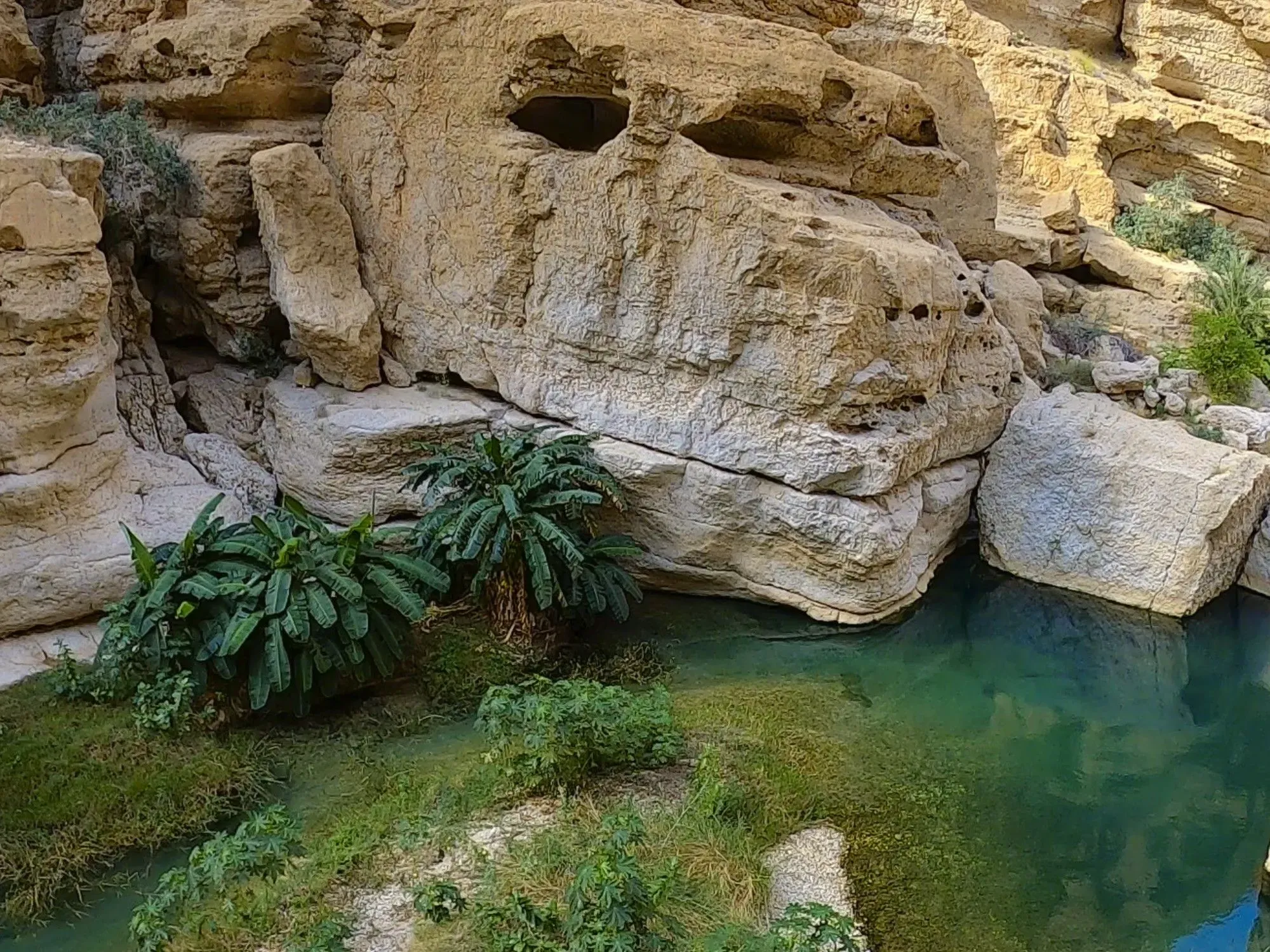 We absolutely loved Oman and cannot recommend it enough, especially if you are interested in eco-tourism. We are already brainstorming when we can come back for adventuring through more wadis enjoying picnics in between. And we did not even have time to explore their other major natural attraction, their desert. Desert camping, dune surfing/bashing, and more are all going to have to be left for our next visit.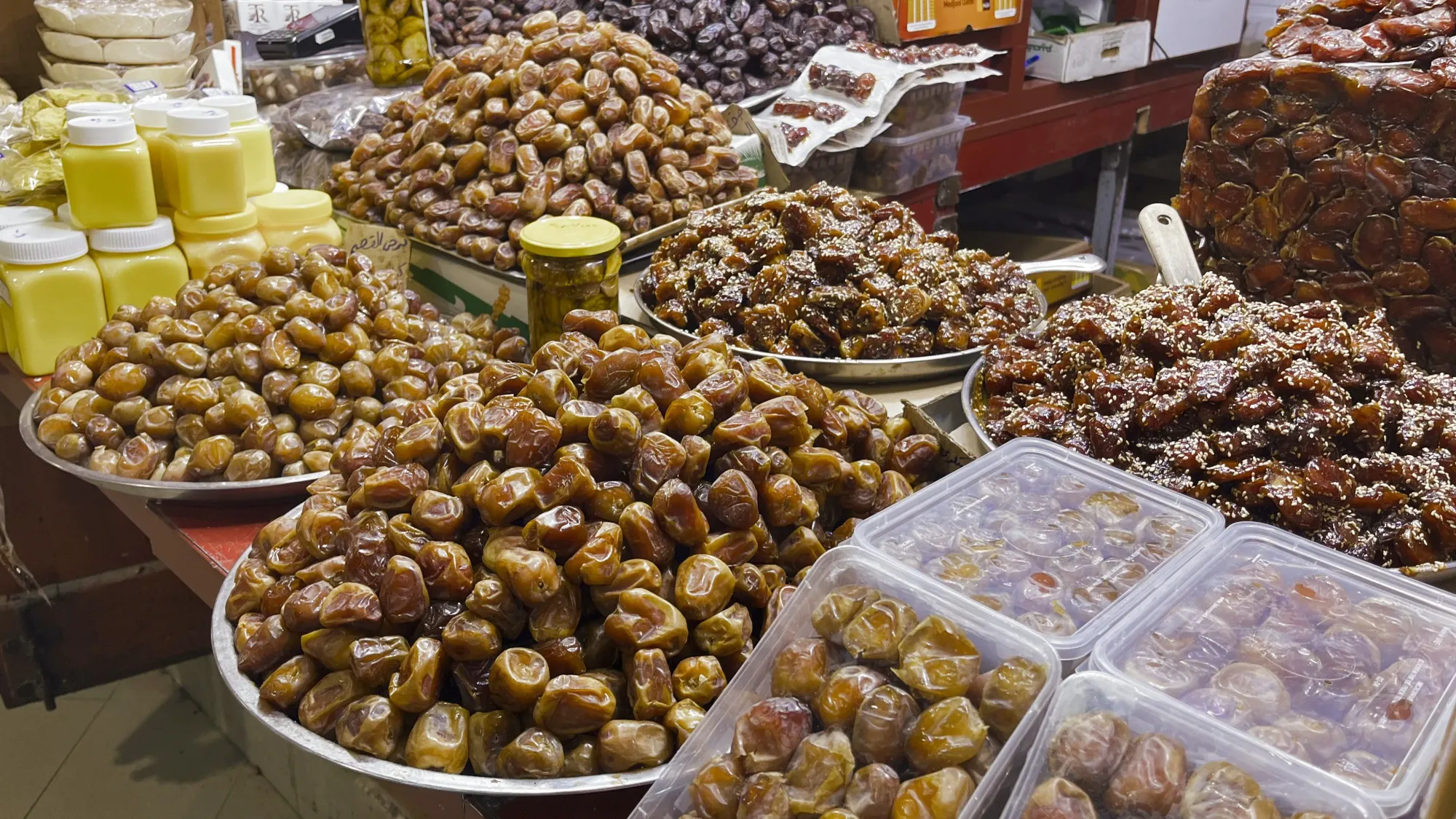 For now, our bags are packed, and we are getting ready to head out to the country known for housing the last remaining ancient wonder of the world. Any guesses where we are off to next?