Journal #16 - Lebanon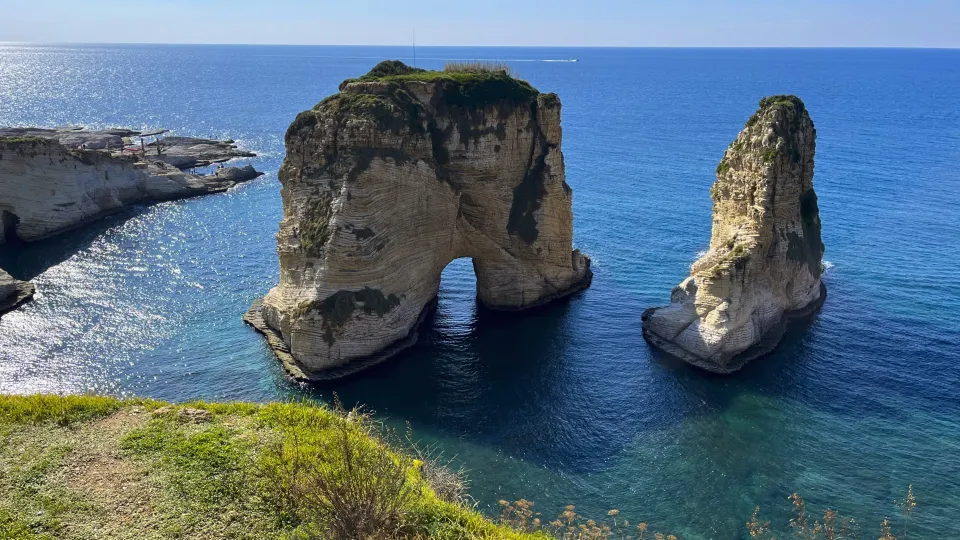 Kifak from Lebanon!
We have thoroughly relished our time here in Lebanon. Beirut is the city we called home during our stay here, and we absolutely enjoyed our time spent exploring. We did our best to take in the way the water highlights the city, to see the ins and outs, and to see how nature and the mountains surrounding the city complement it. There is so much to enjoy in and around here that we did not have the time to appreciate it all.
The majority of our stay focused on walking around the city. We strolled around the American University, skipped to Pigeon Rocks, walked to Saint George's Greek Orthodox Cathedral and the Mohammad Al-Amin Mosque, and just walked some more after that. We found ourselves a Turkish sweets shop and basically stopped by every other day for a fresh box of goodies. It was a delight for us to take relaxing strolls along the boardwalk and drink in the teal color of the Mediterranean Sea. There were so many students and children out walking the streets that you were never alone, even in the quieter parts of town.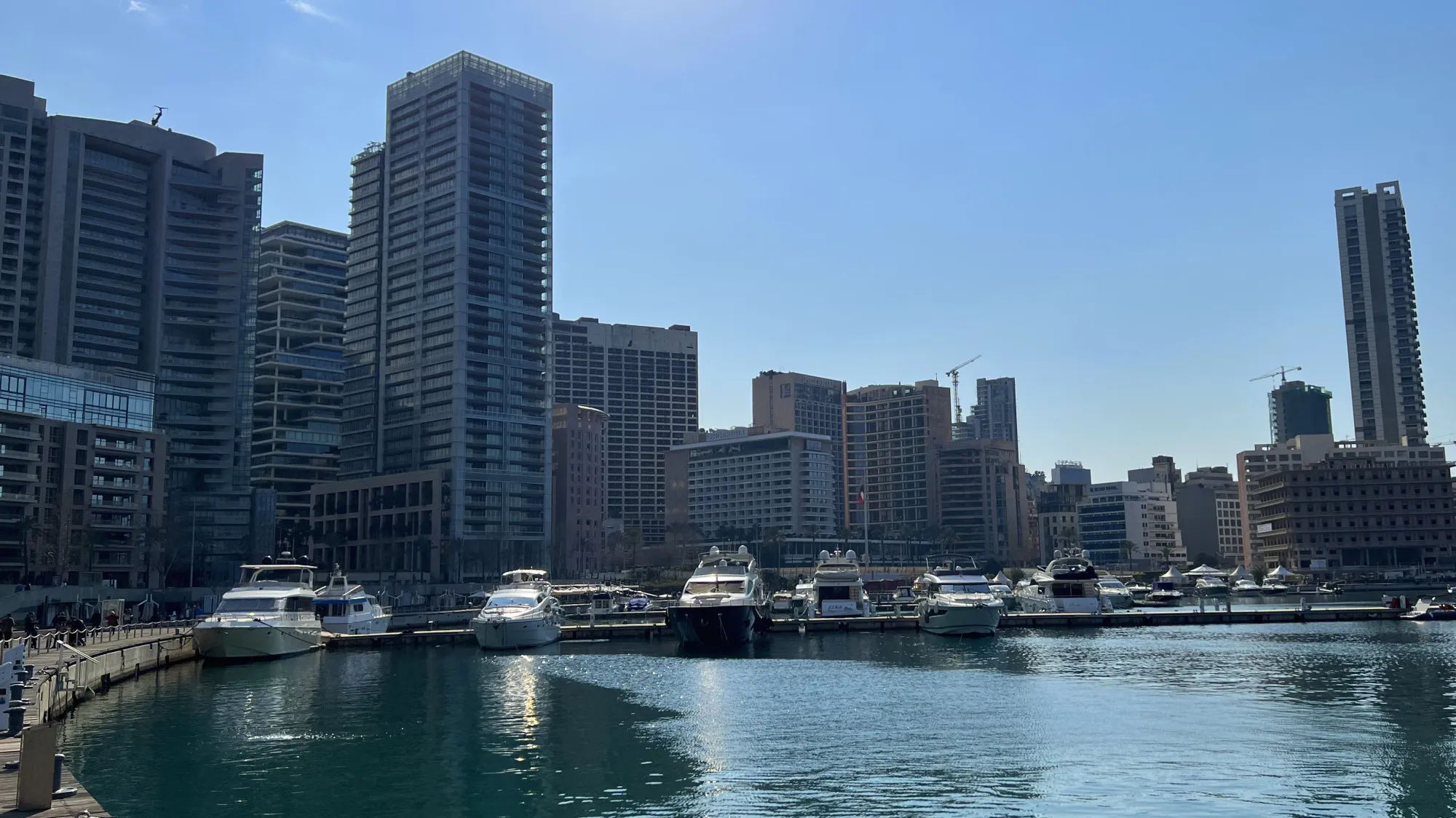 Not all of those children were out to play though. Several were trying their best to sell you goods and services. A popular pitch was the offer to shine your shoes, even if you were wearing sandals or cloth trainers. And these children clearly feel empowered to act like adults. A pair of them were even so bold as to come up and smack my behind and then run away giggling. For the most part though, the people were very kind. Every adult we interacted with was polite and helpful, many of them even spoke English making our lives even easier.
One thing to consider, if anyone reading this ever wants to work while traveling in Lebanon, Beirut does experience rolling blackouts. They lasted less than twenty seconds at our hotel, so thankfully did not interfere with our job, but we would be mid-discussion at any time of day, and all of the lights would spontaneously shut off. I am very grateful this did not occur during work video calls with our bosses. It was explained to us that these blackouts are a lingering effect of the explosion that happened in August 2020. The infrastructure has not yet recovered, and as a result, the people of Beirut are still living with the aftereffects.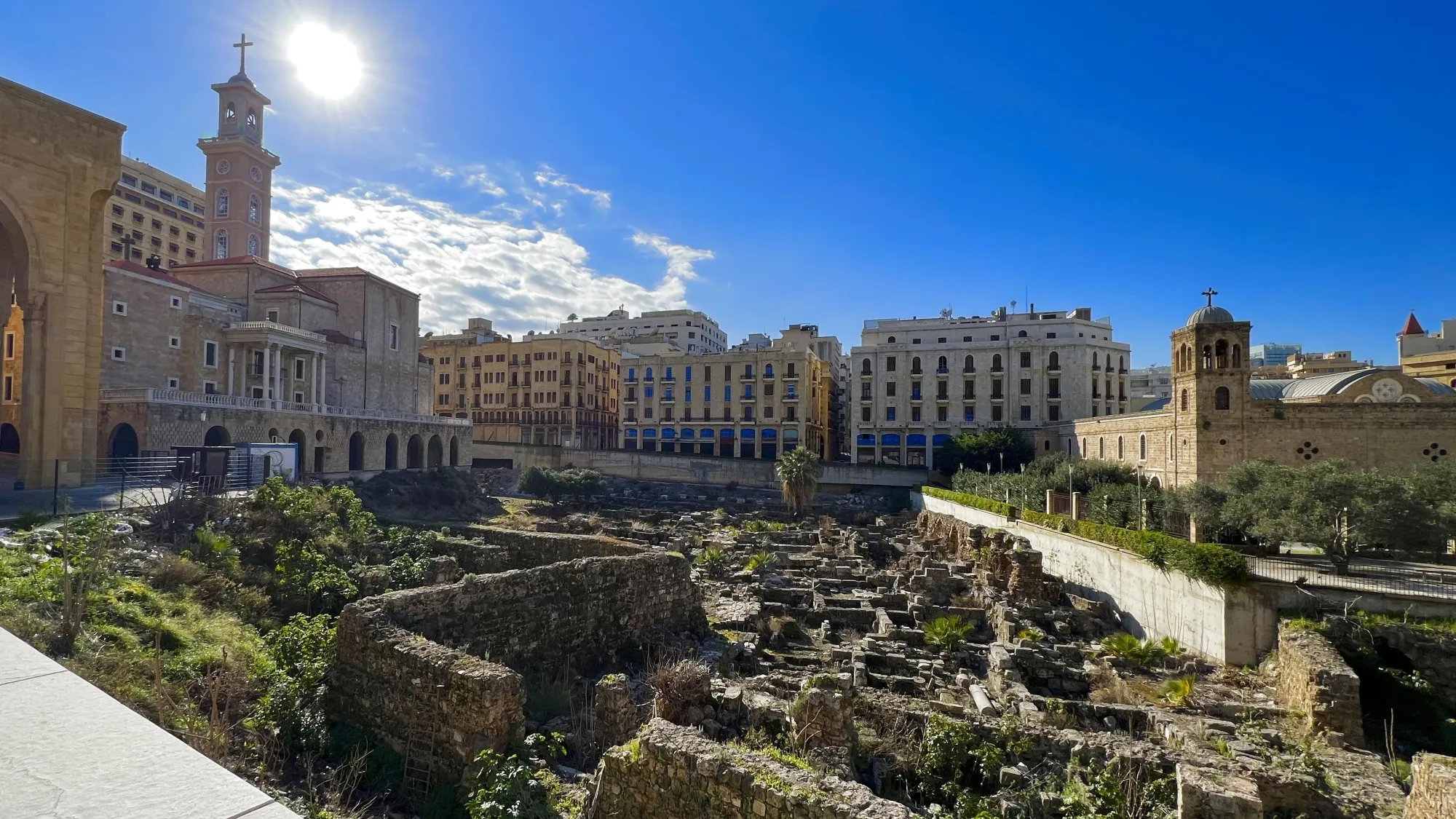 Despite all of this, we still absolutely loved our time here. The city had a peaceful energy and the food was just a succession of each dish being more delicious than the last. It felt like we were feasting each day as we dined. The hummus, an obligatory order at every restaurant, was creamy and flavorful. I drooled over the mixture of textures and tastes in fatteh. Mr. Wanderer is still dreaming of the grilled meats in all of their tender, well-seasoned, juicy, glory. We made sure to explore more than just Beirut during our stay and took off to venture up to Harissa and Byblos trying some more food along the way.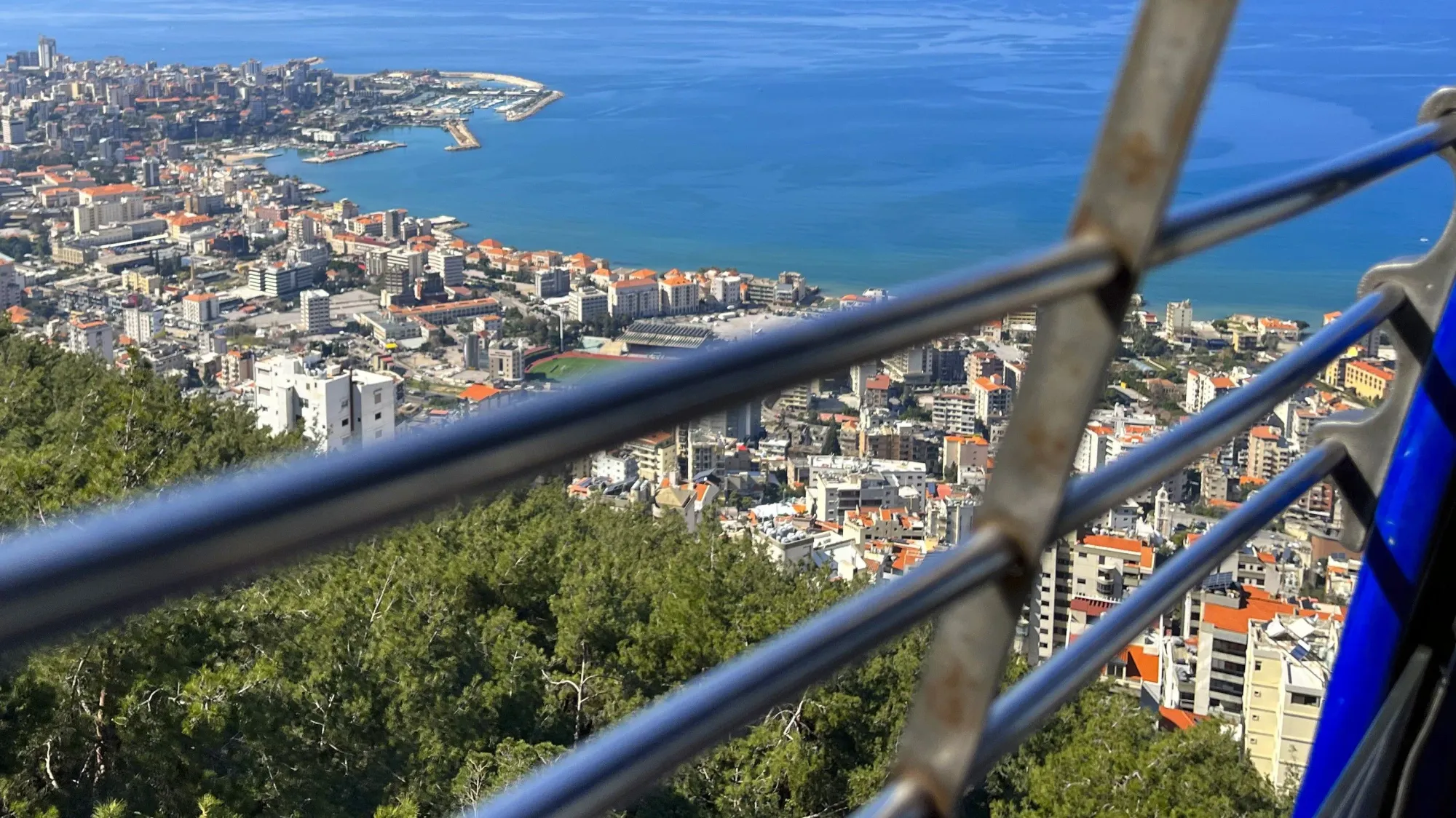 In Harissa we got to take a cable car up to the mountains. We rocked back and forth as we passed between buildings and rose above the orange roofs towards the trees. Each successive tug gave us a better and better view of the coastline. At the top, we found the shrine to "Our Lady of Lebanon". There is a chapel located there with quiet space for prayer or contemplation. After we visited we took the cable car back down to sea level. Drifting quietly over the city, watching cars and people pass below us and giving us a fun perspective.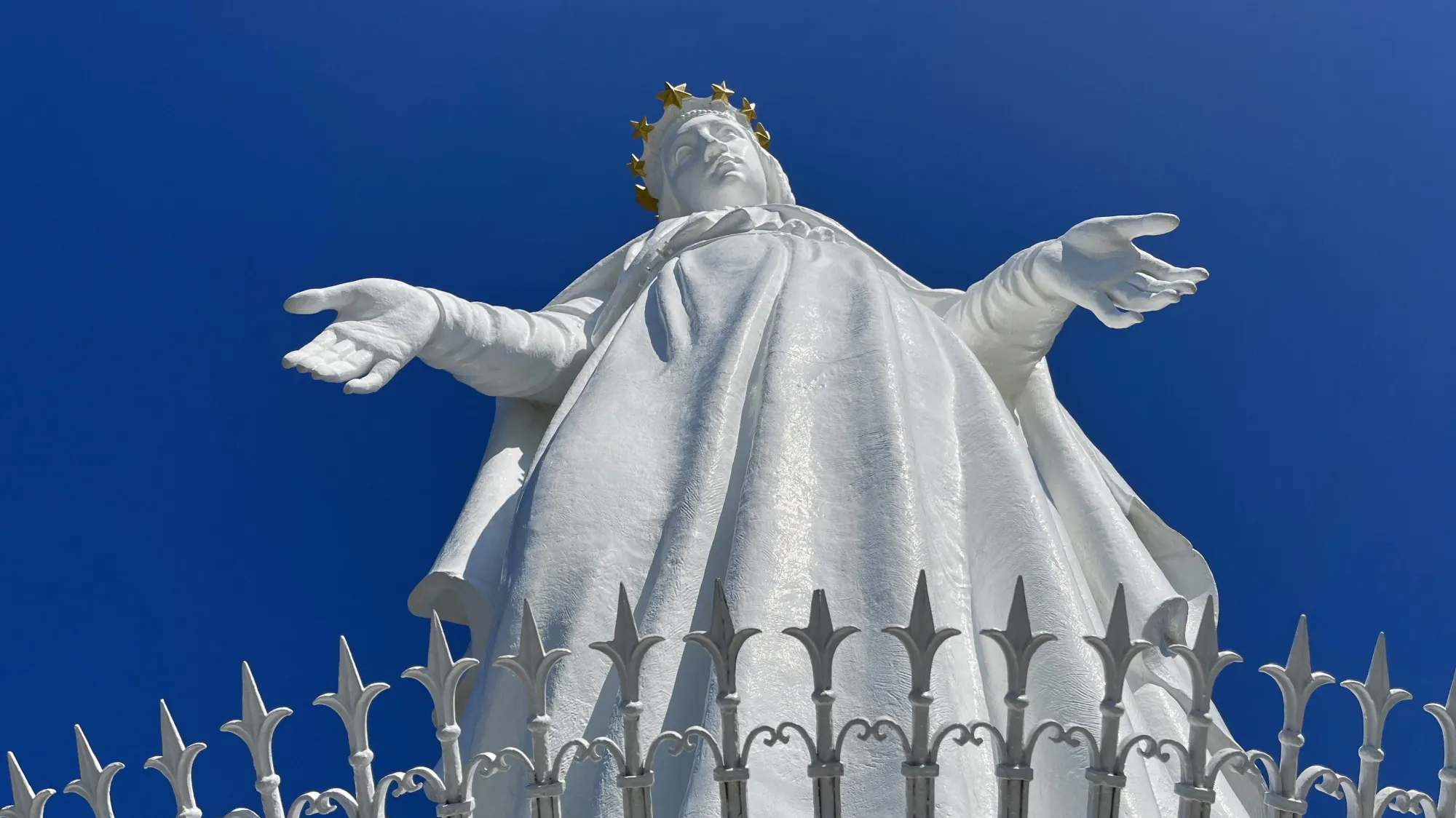 Besides Harissa, we also got to experience Byblos. Upon arrival here, we began by driving through the old town and by the smallest of harbors, one with less than twenty small boats in it. That is where we got to dine at a restaurant overlooking the water. Clearly, for us, the beauty of the teal water reflected against the stylings of the orange roofs just felt beautiful. It just made the whole experience all the more enjoyable to like what we were looking at. But nothing we saw was quite as beautiful as the view from Byblos palace. Set behind a rather tourist-oriented souq. The ruins of Byblos Palace were an enjoyable step away from the city. The grounds were covered in green grasses the color of a Crayola crayon, while the water shined blue, and the stone ruins added character and shape. This park is definitely a place to bring a camera and play around. We tried to capture some shots but mostly just focused on walking the grounds and being present in such a beautiful space.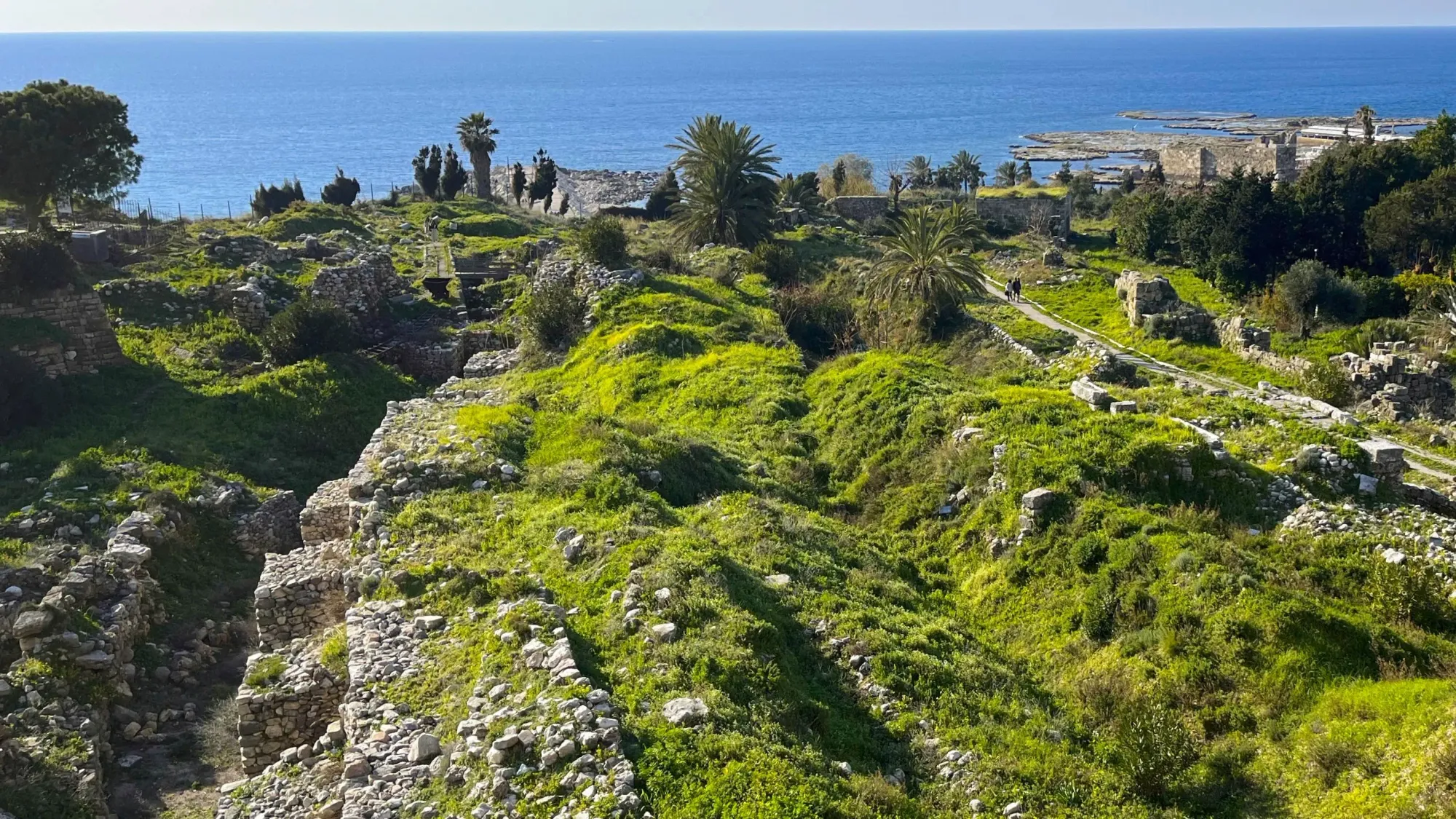 We had other activities planned; however, due to some unforeseen circumstances, they were canceled. The coordinator offered to audible and drive us to participate, up in the mountains, in some winter sports; however, because of where we are headed next, we declined the offer.
Our next stop is a completely different climate than what we have been experiencing up until now. And, fun fact, the next country is known for being the venue for the Nobel Peace Prize ceremony annually. Our bags are packed, and we are off. Any guesses on where we are heading next?