Journal #17 - Norway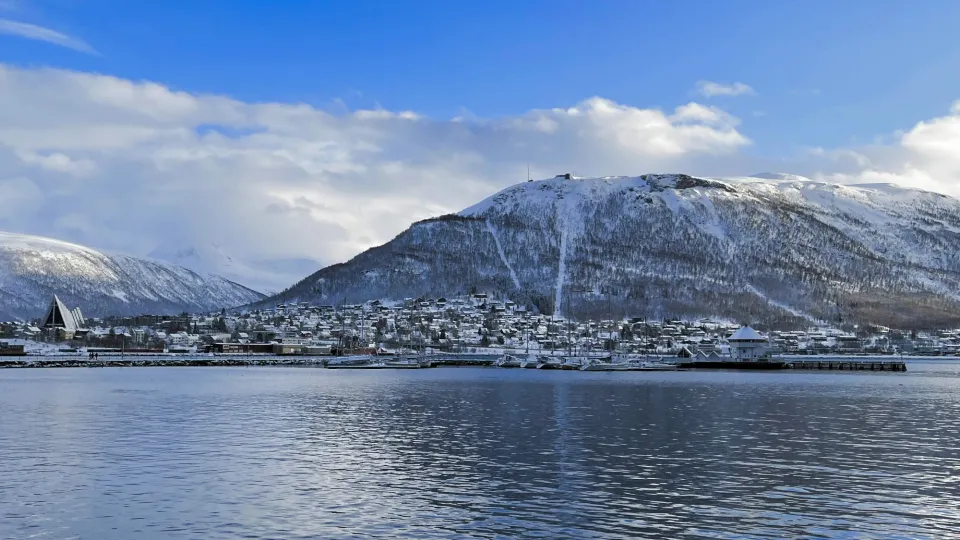 Hei from Norway!
We landed late at night in Oslo, having caught a very tight connection at a French airport. So we could not see much when we landed. And having taken the train from the airport straight into the city center, we did not look outside. This meant that our first look at Norway was, as we exited the train station around one o'clock in the morning, and saw big fluffy puffs of snow drifting down over the multicolored city buildings and onto the cobblestone streets. It was surreal and thoroughly Nordic. Having spent much of the winter in South Asia and the Middle East, it was almost euphoric to welcome our first sight of snow, even if we did not have a coat to wear while doing it. We were giddy and skipping down the street with our tongues out, trying to catch snowflakes. I am sure that if any passerby noticed us, we probably looked a little bonkers (or just definitely like tourists). We loved it, and it felt good to finally embrace winter.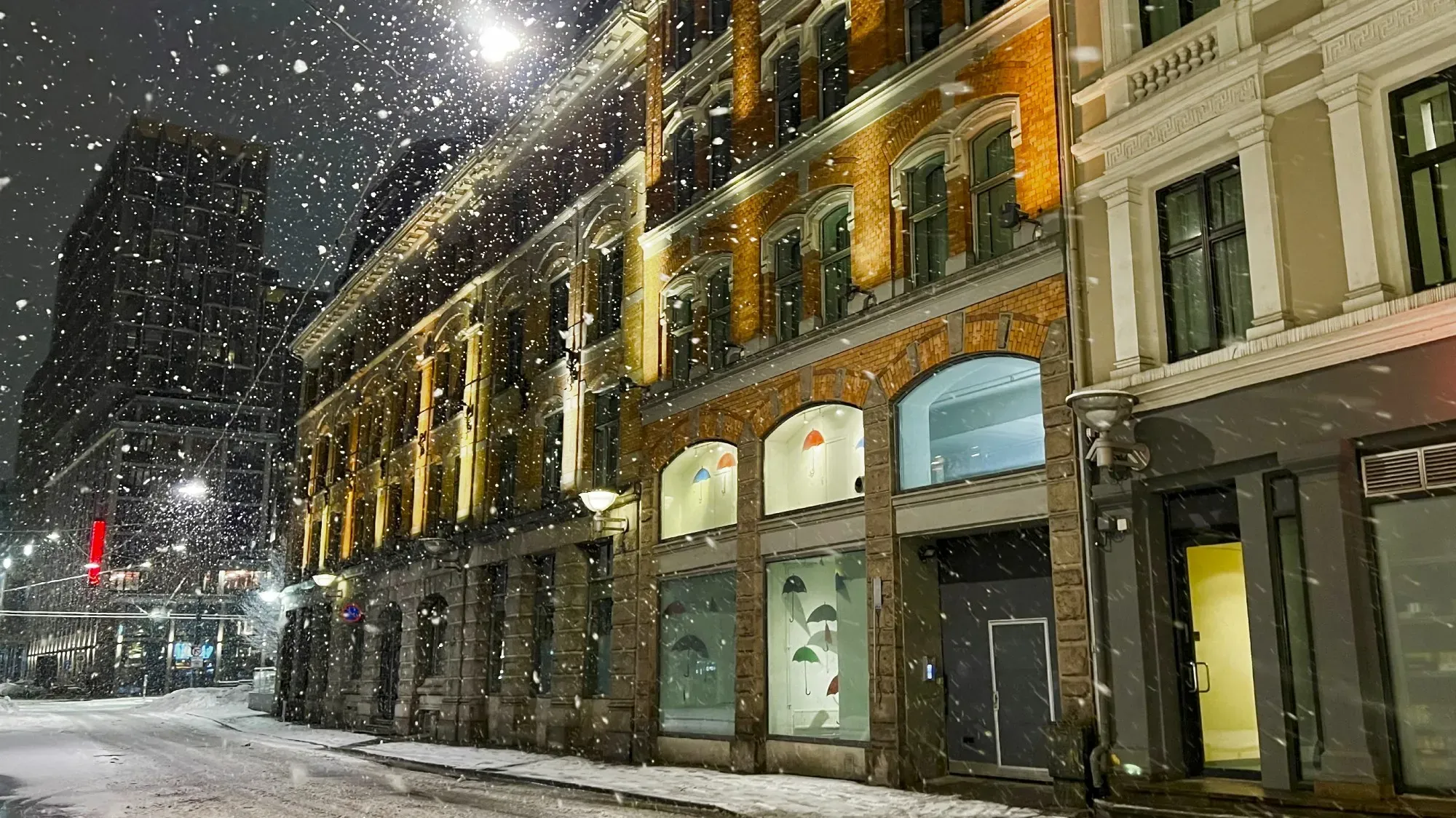 In the morning, we needed to layer up. At this point, the heaviest article of clothing we packed is a rain jacket, which would not cut it with temperatures below freezing, so we went shopping. Taking a casual approach to our first day in town, we ambled shop to shop, dipping into anything that looked promising and circling around a few times before settling on what to purchase. Eventually, we did succeed and by the end of the day, we had obtained suitable foot covers, gloves, and a pair of coats.
The second biggest shock to our system, given all of the places we have been traveling in the last few months, was the water. Our hotel had clean glasses sitting out with a sign by the sink that said "The tap water is clean and filtered, enjoy as much as you would like". For the first time, in a long time, we had permission to safely drink as much water as we wanted. We have, for many of the countries we have been in, had to consciously remember to purchase water when we are out or ask hotels for extra refills of our allotment. We were unreasonably excited by this during our first twenty-four hours in Norway, it honestly felt life-changing.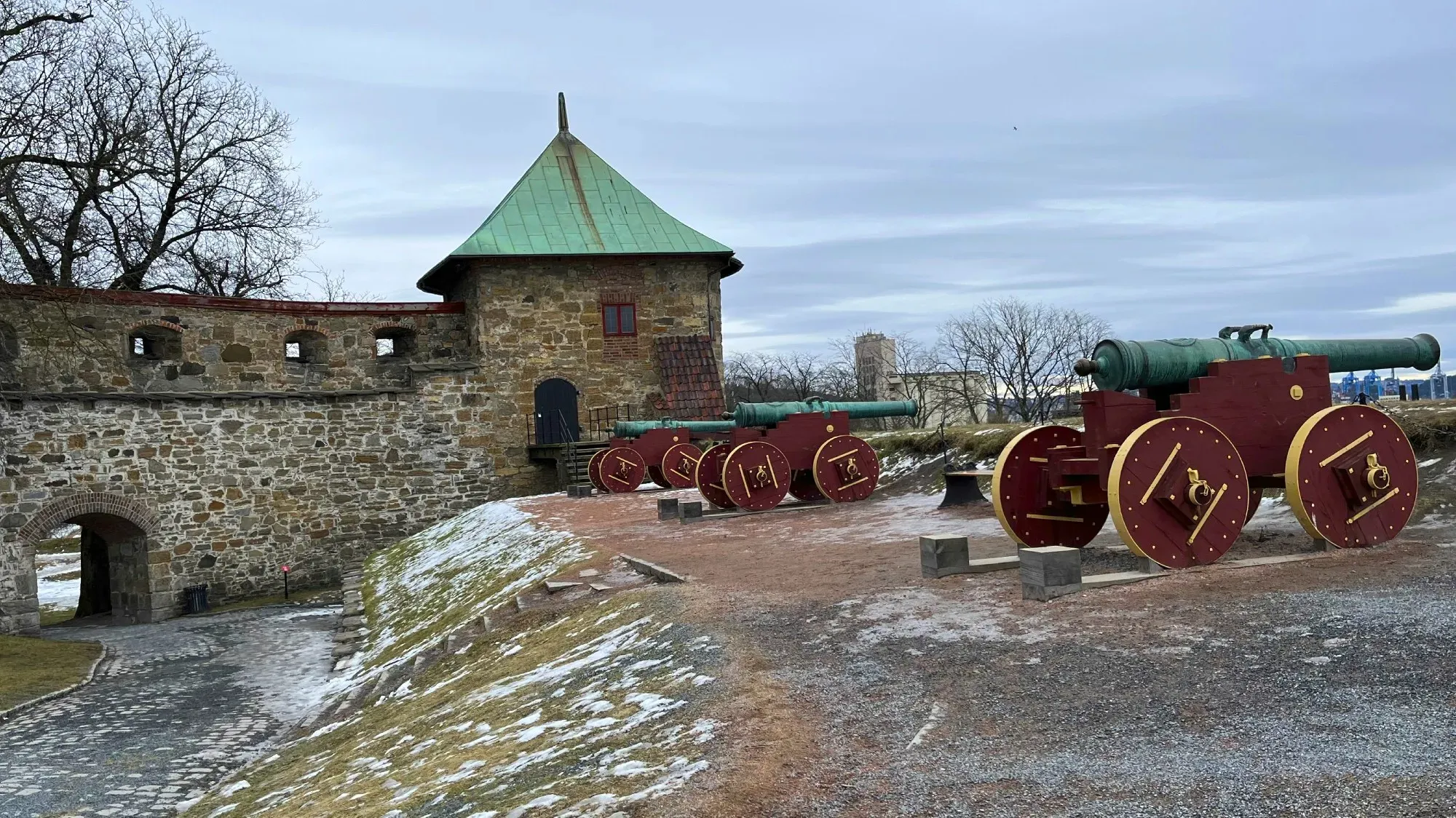 The best part about our time in Norway was that we got to share it with some friends. A pair of our dear friends made the trip out to catch up with us in Oslo and decided to do the week as we do and work remotely. It was such an enjoyable added bonus to have extra company to bounce ideas off of while we explored the streets of Oslo and more people to dine with in the evenings. The group of us explored multiple indoor and open-air museums. We checked out the palace, the library, and the opera house. We even watched some locals show us how to sauna like pros. One adult male dove into the frozen-over lake and swam around for a while. After which he got out of the water and sat on the dock for even longer (keep in mind the air temperature is actively below freezing). When he completed his pondering, he dove back into the water, before finally getting out and going into a sauna to warm back up (The people are built differently here!).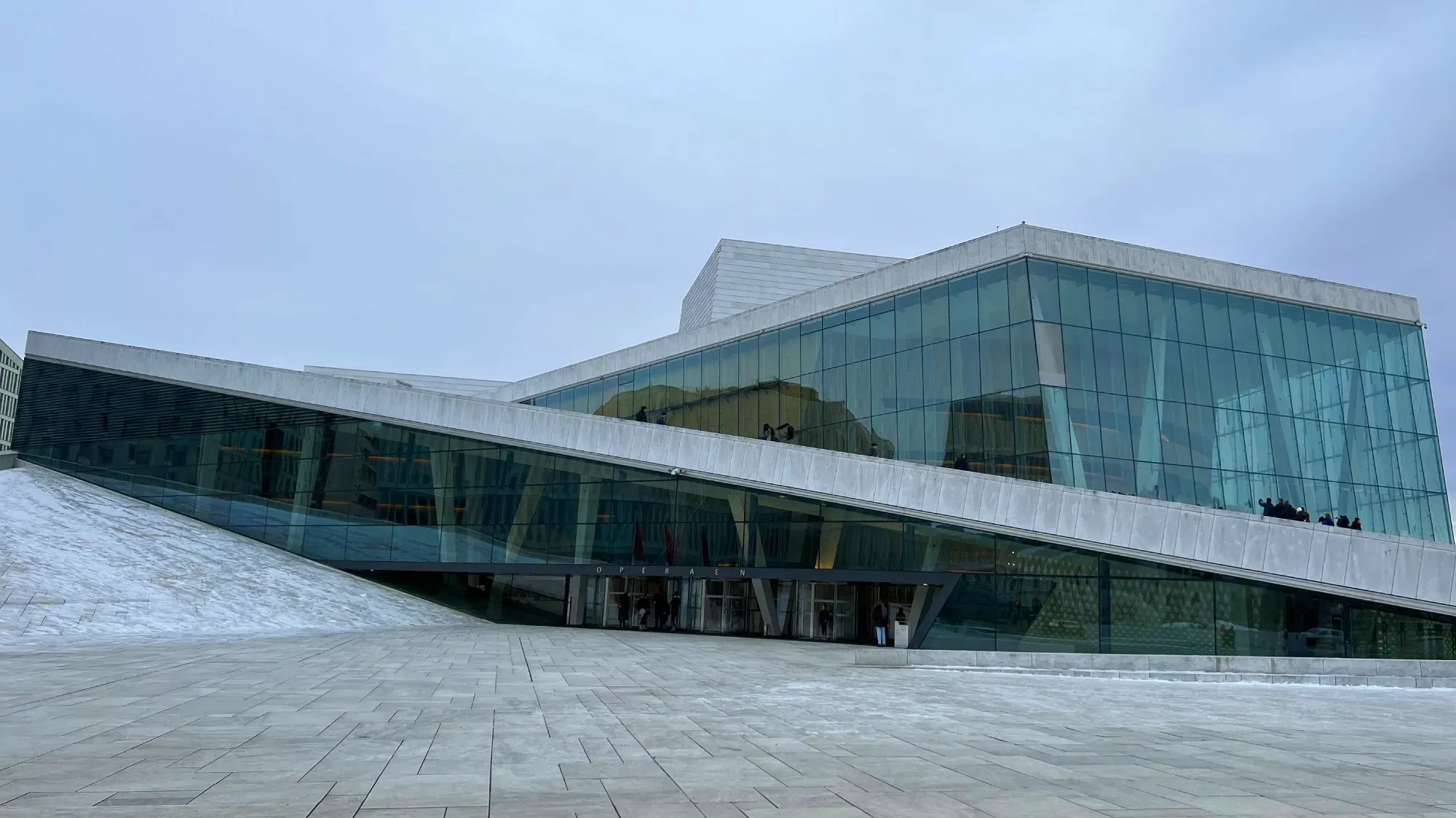 We all enjoyed Oslo, but I think across the board, the even cooler part of our trip was the time we spent in Tromsø. A northern city in Norway located within the Arctic Circle. We packed our time here with some truly memorable experiences. For starters, we participated in an interactive experience with some Sami people and reindeer. This activity was multiple hours long, with us getting to feed and be pulled in a sled by a herd of reindeer. Followed by enjoying a traditional Sami holiday meal. And we wrapped up the event with a lecture and Q&A session where we got to learn all about the history of the Sami people, major aspects of their culture, as well as some of the pressures put on them by the Nordic and Russian governments. We got to learn so much not only about their past but also their present. What living Sami looks like today, how reindeer herding and what used to be a nomadic lifestyle has become modernized, and so much more. It was a delight to get to hear about their experiences directly from the Sami people, and we will not forget that evening any time soon. Plus watching our friends get pushed and/or chased by (very friendly) reindeer will always be funny to me.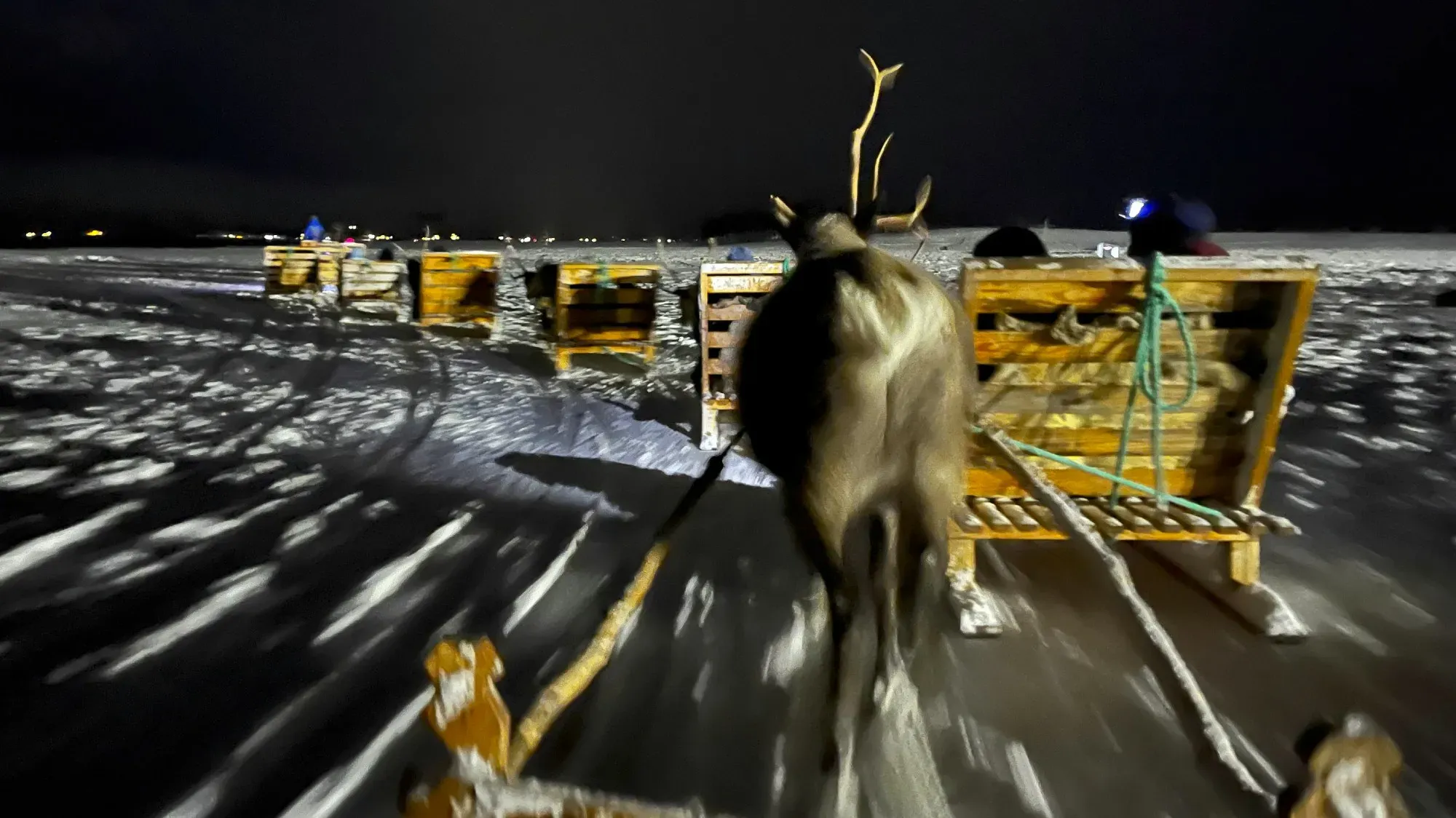 The next great thing we tried in the Arctic was renting a car and exploring. We charted a course and drove out towards the coast. Weaving our way around the islands we found ourselves out by Sommarøy where we swaddled up and took a hike. Being amateur snow hikers, we kept it pretty simple, and the wind at the top was enough to blow us all over. But we absolutely loved it. We took a million pictures, even if our fingers were ready to freeze off every time we took them out of our gloves. And with the gloves on, definitely got into a snowball fight. While snow hiking is not for the faint of heart or the unprepared, we managed just fine and had a blast doing it.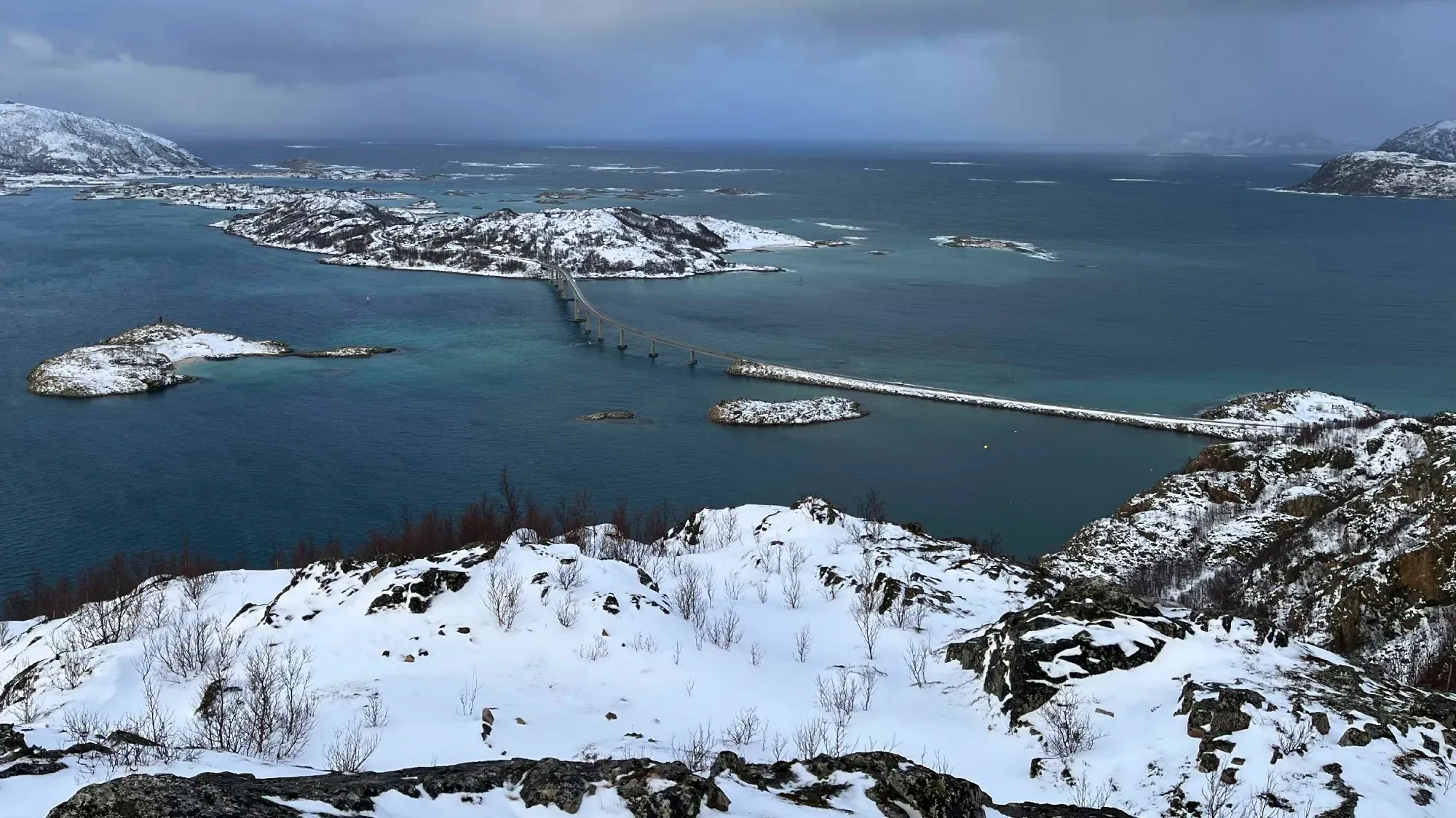 While we had the car, we also went out after dark and tried to do some northern lights hunting. But to no avail, the weather was not on our side. This is not the first time Mr. Wanderer and I have tried to catch the aurora and both times we have come away unsuccessful. We are beginning to think that we are bad luck. But alas, we will have to keep adventuring and try again another time.
On our last day in Tromsø, we did something I can only describe as reckless. We took a polar plunge. As I mentioned before, this is a common activity here in the countries of the north (Norway, Finland, etc.), but it was something none of us had ever tried before. So we booked a session at a sauna, located in the harbor and first thing in the morning started our day with a bang. Thankfully, there was someone there who had done it before, he gave us a few tips, but really we were on our own. We heated up in the sauna and then lined up on the snow-covered dock to film each other jumping in one at a time. I do not think any of us enjoyed this first jump. The shock was a lot for all of us and it was freezing cold. Encouraged to keep trying, we all reheated then went and jumped again, this time laughing a bit and playing around. By the time we were ready for our third jump, we were filming videos to send to our families and timing it so that we all jumped in together. While I maintain that it is not for the faint of heart, I am very glad we tried it. So much so that we just might have to do it again one day.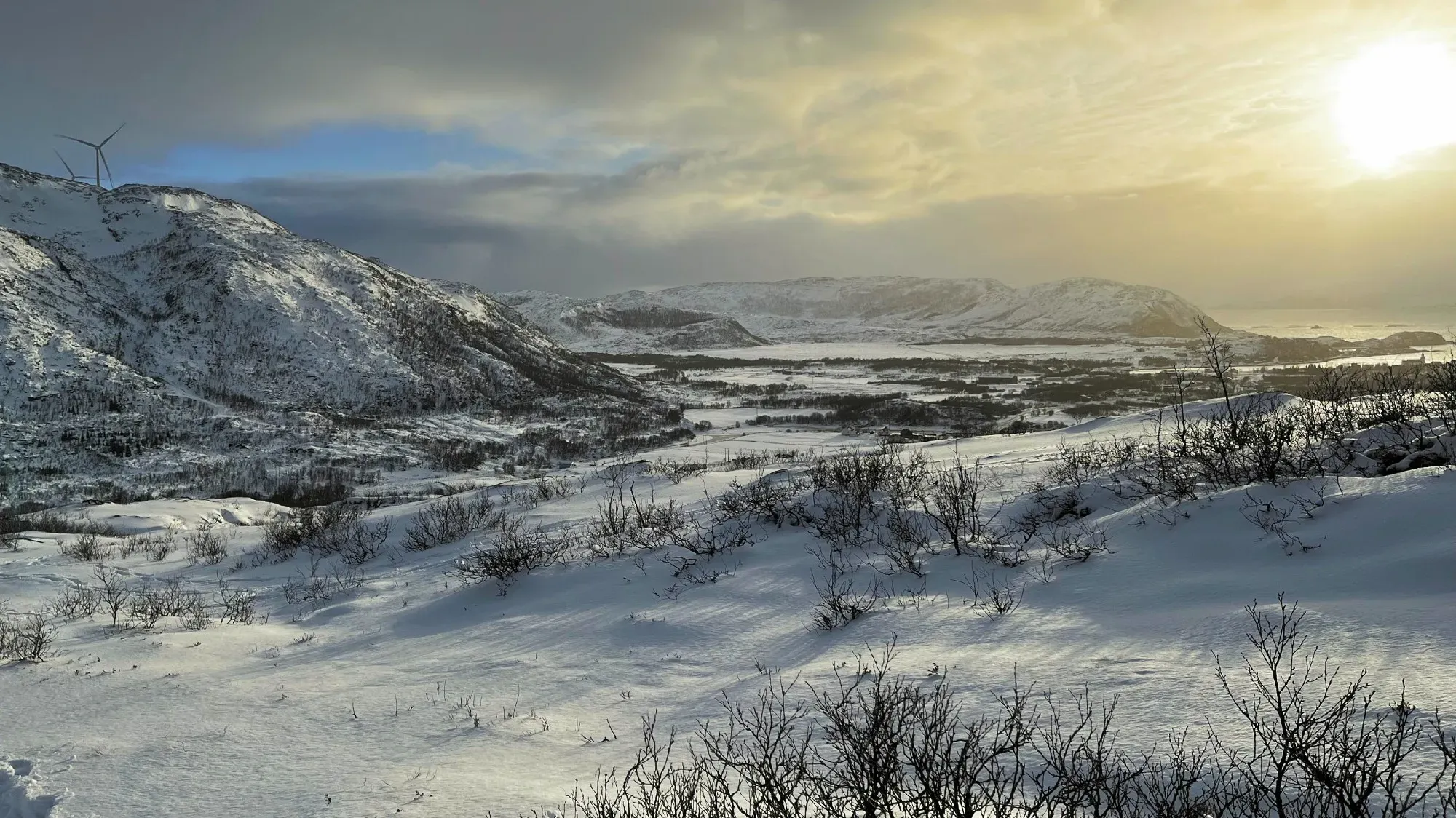 And those were all of our highlights from our time in Norway. We packed up our backpacks and are heading to a country with a super fun tradition called Name Days. Every day of the calendar is designated for a different name, so when your name comes up it is treated like your birthday. People exchange flowers and gifts. We are excited to check it out. Any guesses about where we are headed next?