Journal #23 - Netherlands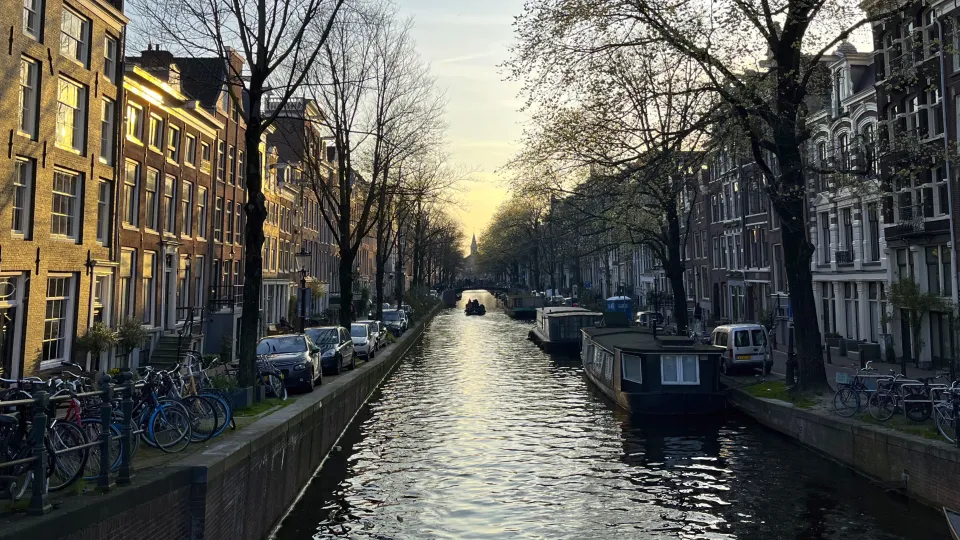 Hallo from the Netherlands!
We have not stayed in one place for quite so extended of a stay in at least six months, so we enjoyed diving into the city and the country. We saw flowers, museums, multiple different cities, had a visitor, took part in a national celebration, and so much more. It was a delight to enjoy so much of what this nation had to offer and we have a whole list of recommendations for any friends/family who want to visit in the future.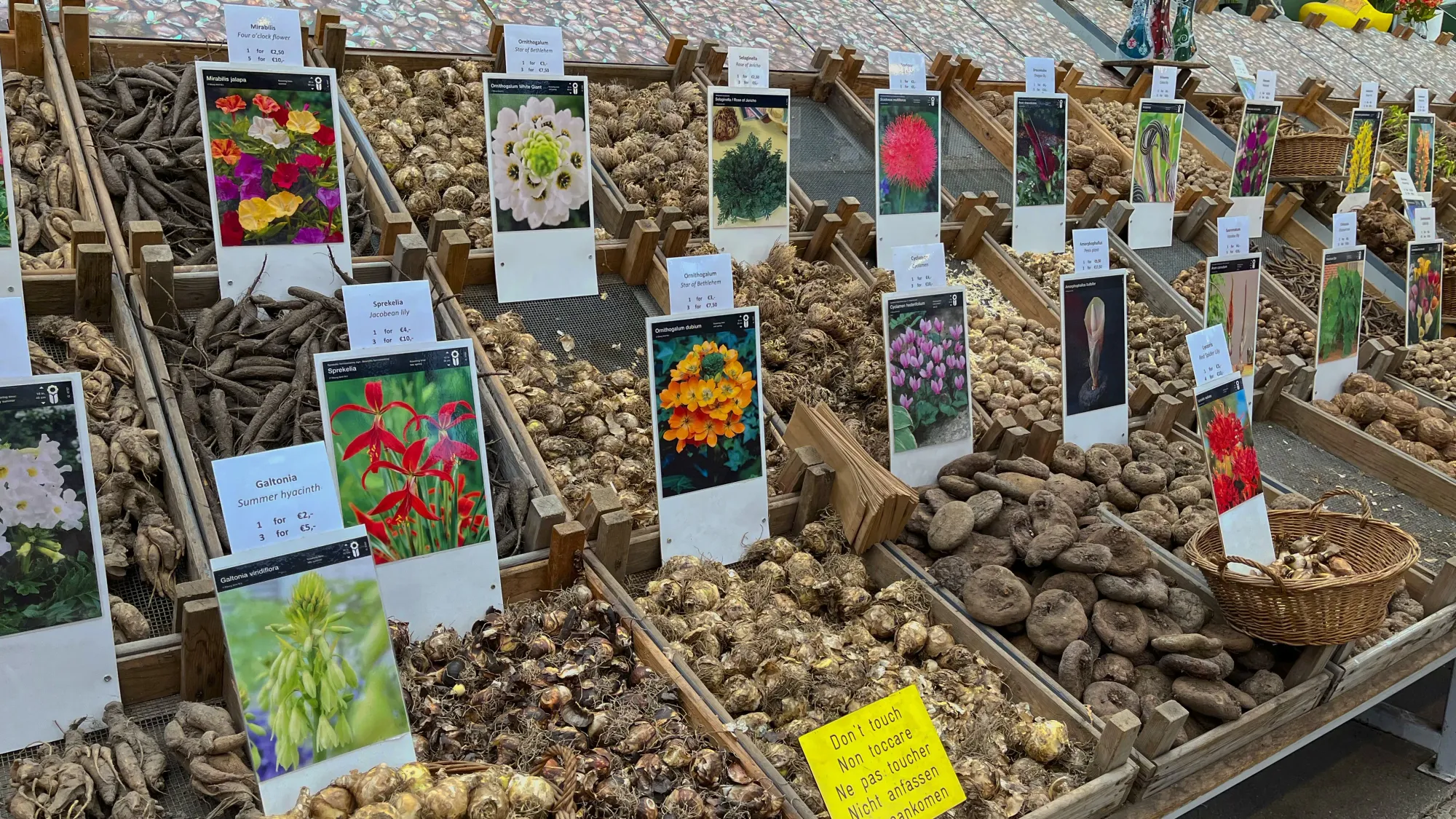 During the spring, the Netherlands experiences its peak Tulip Season. This is a highlight for locals and tourists alike. The whole city comes out of winter with pots filled with tulips springing up on everyone's front stoop and every public corner. Plazas have thousands of blooms planted all over, in individual varieties and blended ones. There is a whole pop-up flower market in the city dedicated to bulbs, seeds, paraphernalia, and more. And that is just inside the city. If you take the bus or train outside you can find the tulip farmers with fields that go on as far as the eye can see with rows upon rows upon rows of different tulips. The flowers are varieties of pink, purple, yellow, red, tulips with fringe, and even flower petals with multiple layers. The classifications extend past the imagination. The tulips play into the fact that the Netherlands is the world's largest exporter of flowers – so the farms are massive.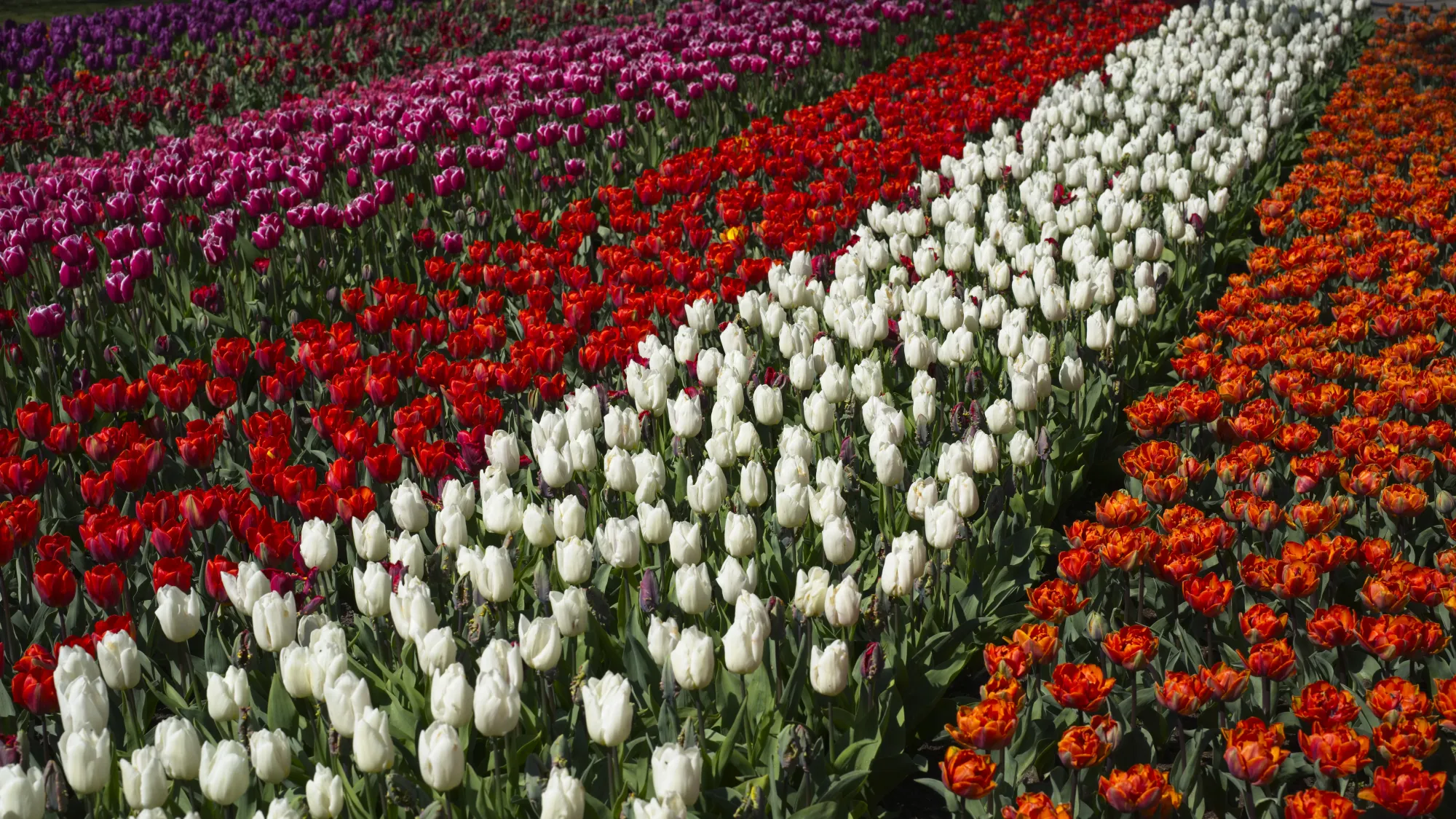 Since these are working farms, and touching their land could harm their crop, you should not stop just anywhere on the road that you see. Instead, tourists go and visit curated tulip farms designed to be touched and photographed. We went to one of the more famous options, Keukenhof. There we drained our phone and camera batteries trying to capture the perfect shot of these flowers at their peak. There were more beds of flowers than I could count. It was a full family affair, with walking paths through the gardens and benches resting under the perfect tree. Some of the stations had fountains while others played music. And there were snack shops with delicious bites of fries and waffles.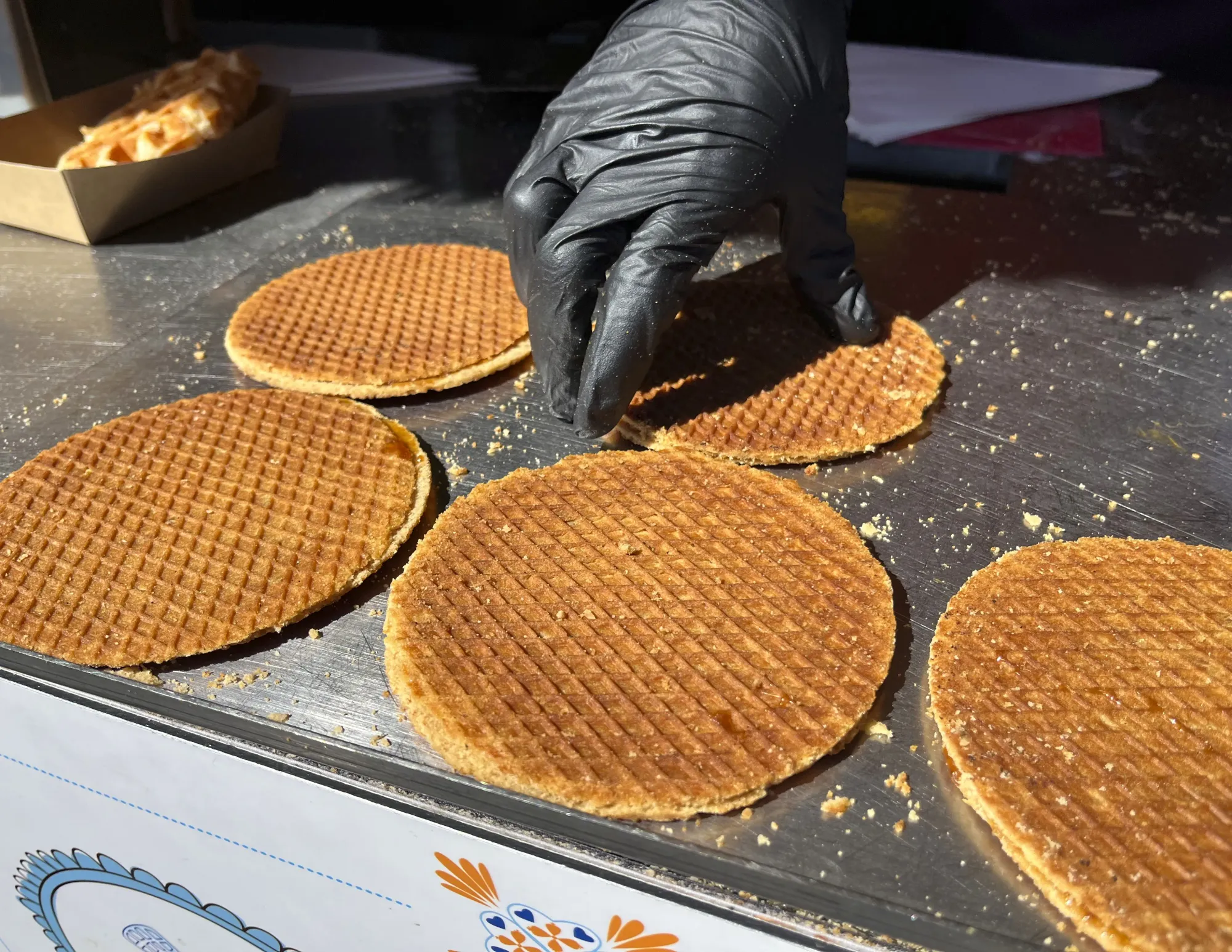 The Dutch waffles are very different from their Belgian counterparts. The popular variety is much flatter and is called the stroopwafel. A flat, crisp snack that is two waffle-like wafers smooshed together with the thinnest layer of caramel. Most packages will recommend, and we can endorse, that you eat them with a hot beverage. This is done so that you rest your stroopwafel on top of your cup of coffee, tea, or hot chocolate and allow the caramel to melt from the steam. Then you enjoy a gooey bite every time. There are plenty of these stroopwafel stands both in and outside of the city. You can also find them in grocery stores and coffee shops. I definitely ate my weight in these sweet treats, and have absolutely zero regrets.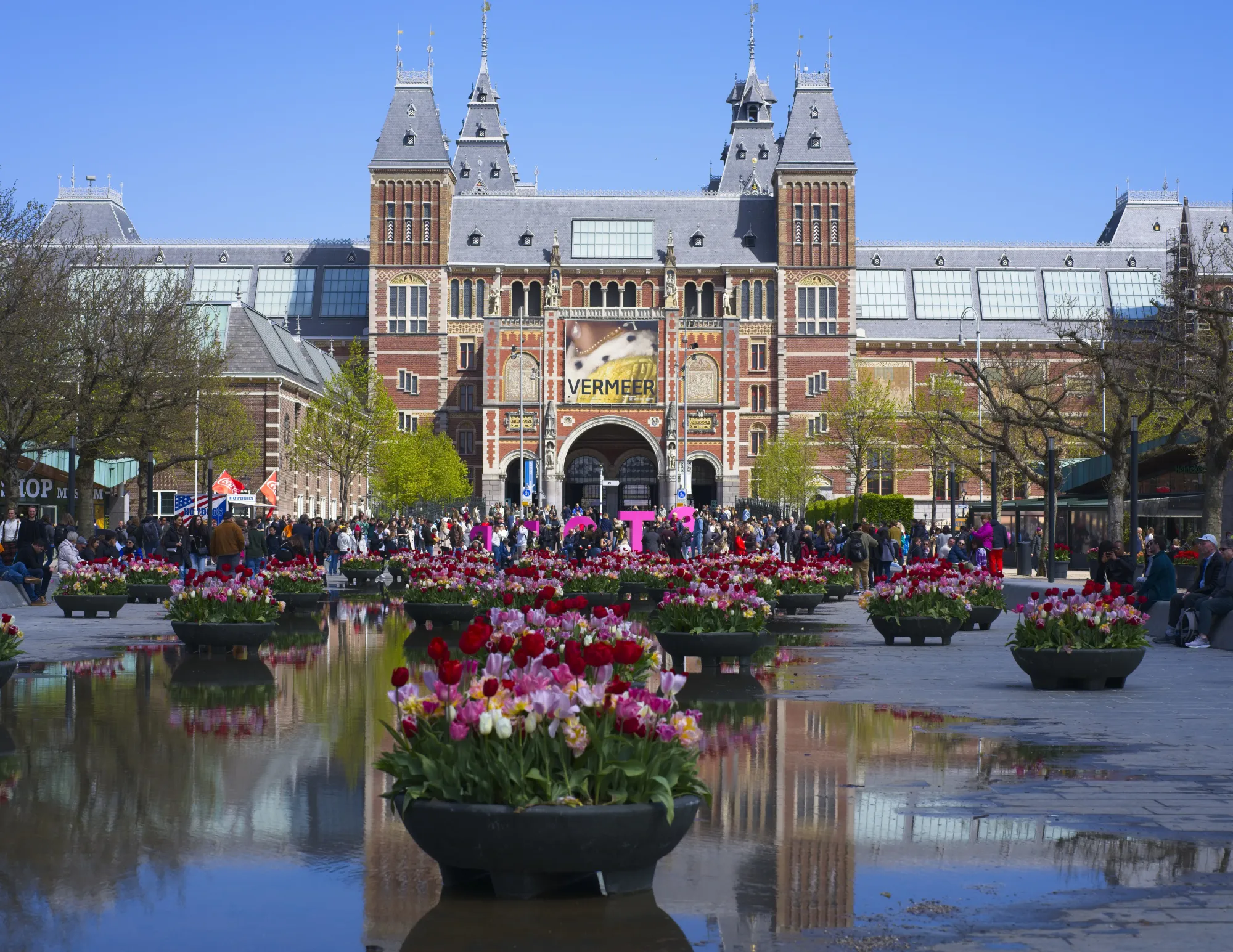 A perk of basing ourselves in Amsterdam during this visit was access to the museums. The largest attraction here is the Rijksmuseum. It is not only filled with beautiful art, artifacts, and sculpture but the outside of the building is a lovely place to stop. Each of the four corners has gardens designed in several different styles. There are chairs and benches for resting and taking in the day. In the same plaza, you can also find the Van Gogh Museum (but beware, that one books up far in advance) and a giant green field. There were constantly people sitting outside to read, picnic, or enjoy the fresh air with friends and family. Many residents were exercising their dogs and biking all around. It was a lovely place to spend an afternoon and feel like a home away from home.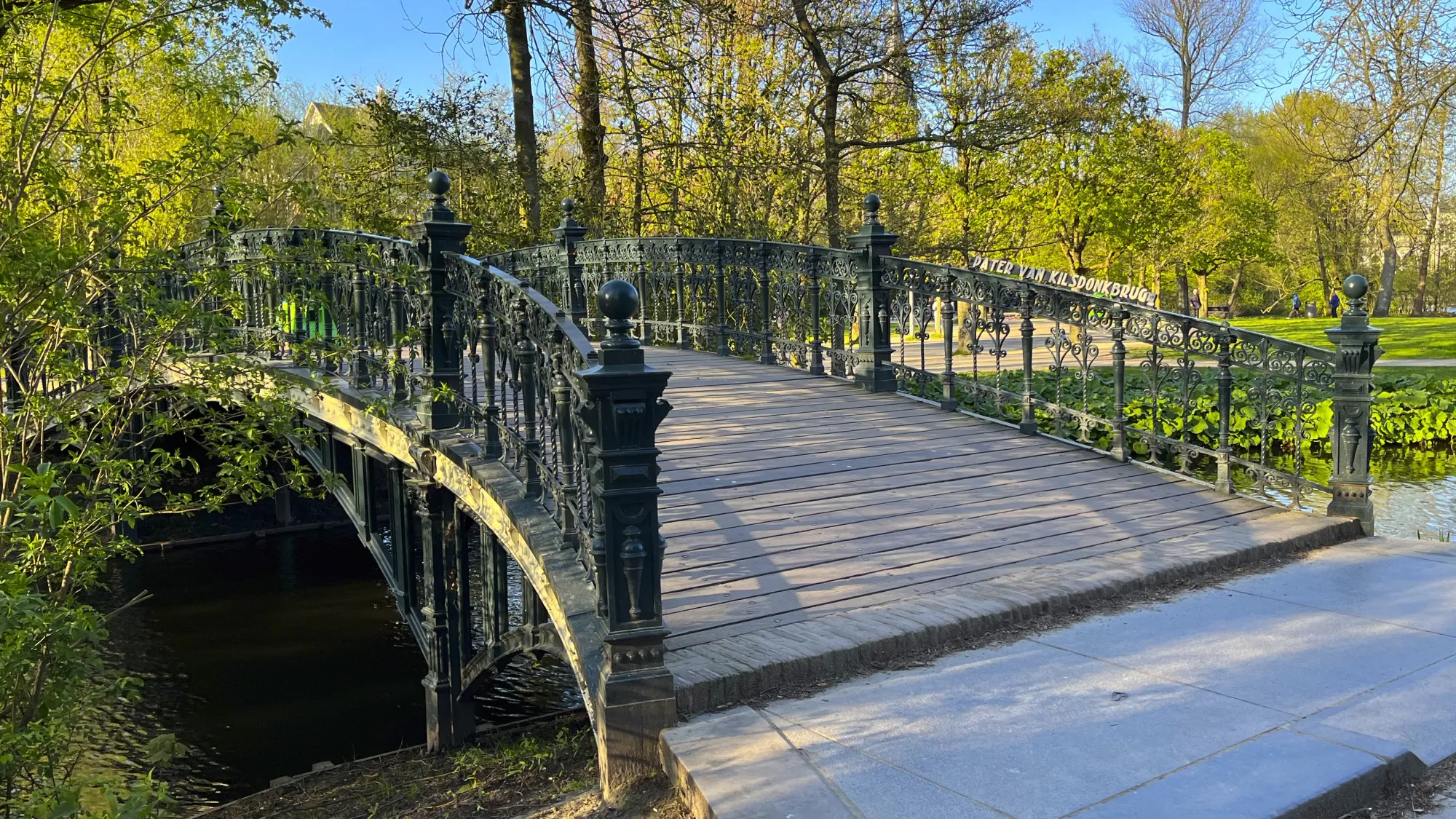 That is one thing that the Dutch do well, there were green spaces scattered throughout the city. The most famous one is Vondelpark. On a clear day, it could take you 15-20 minutes to walk it from end to end. Here you will find lots of families, joggers, tons of bikers, group exercise classes, tourists, and more. Not to mention the wildlife with tons of birds flying around and swimming in the numerous ponds. Even outside the park, there is quite a lot of bird activity. The city is so quiet that you can hear birds chirping everywhere you go. This is one of our favorite parts of strolling along the canals, just watching the boats sail by and listening to the songs of the birds. Such an unfamiliar sound for a city, but a normal part of everyday life here.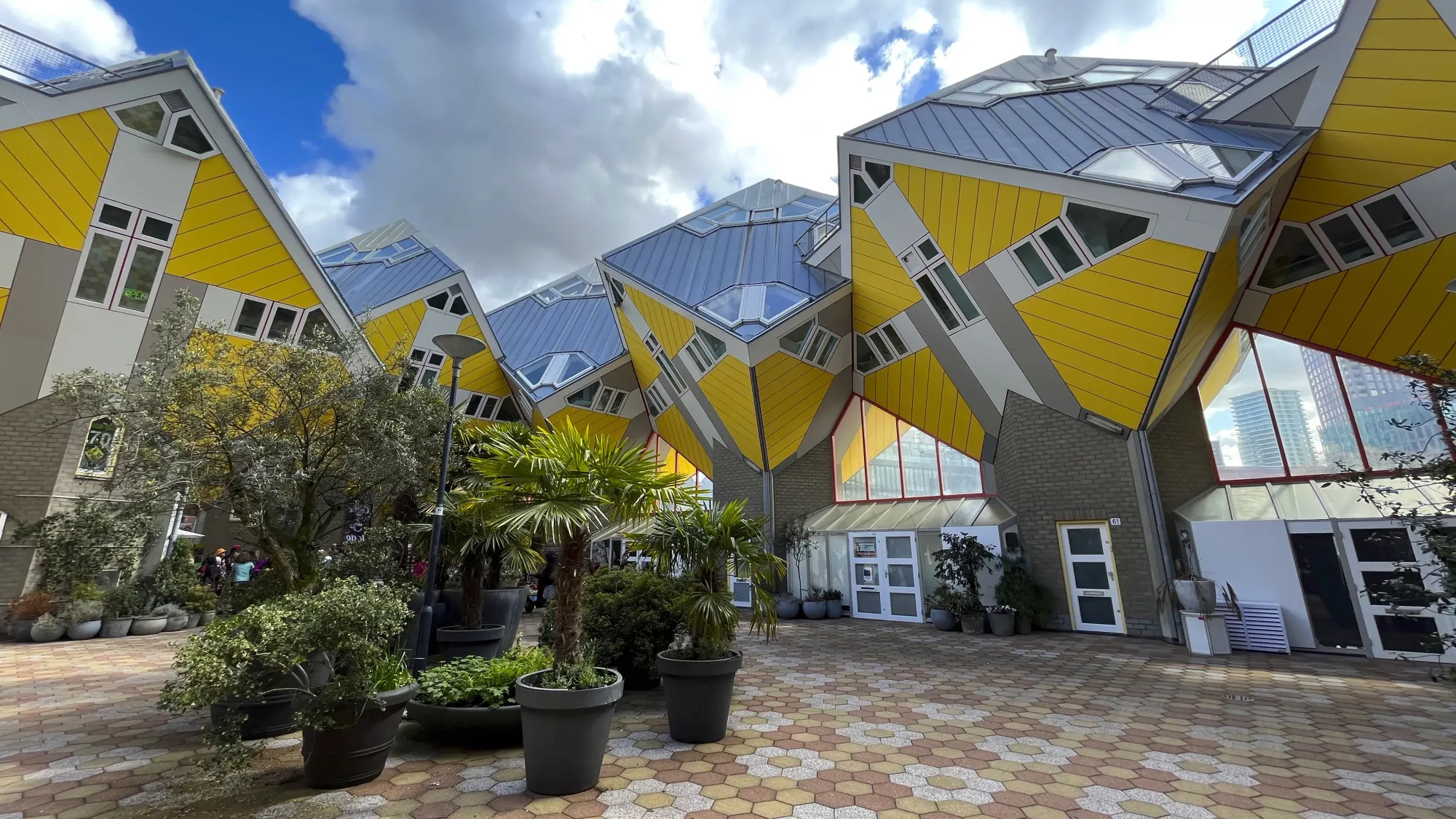 We did more than just explore in and around Amsterdam. We also made sure to check out The Hague and Rotterdam. Both are home to some really important and unique architecture respectively. The "must-see" sight in The Hague was the Peace Palace, home to the International Court of Justice. Surrounding the whole area were embassies for a multitude of countries so we got good practice in recognizing flags as we went. In Rotterdam, we saw the one-of-a-kind construction of the Cube Houses, Erasmus Bridge, and more. Both cities had a lot to offer and showed the Netherlands in a different light than just Amsterdam could. We were glad to have explored more.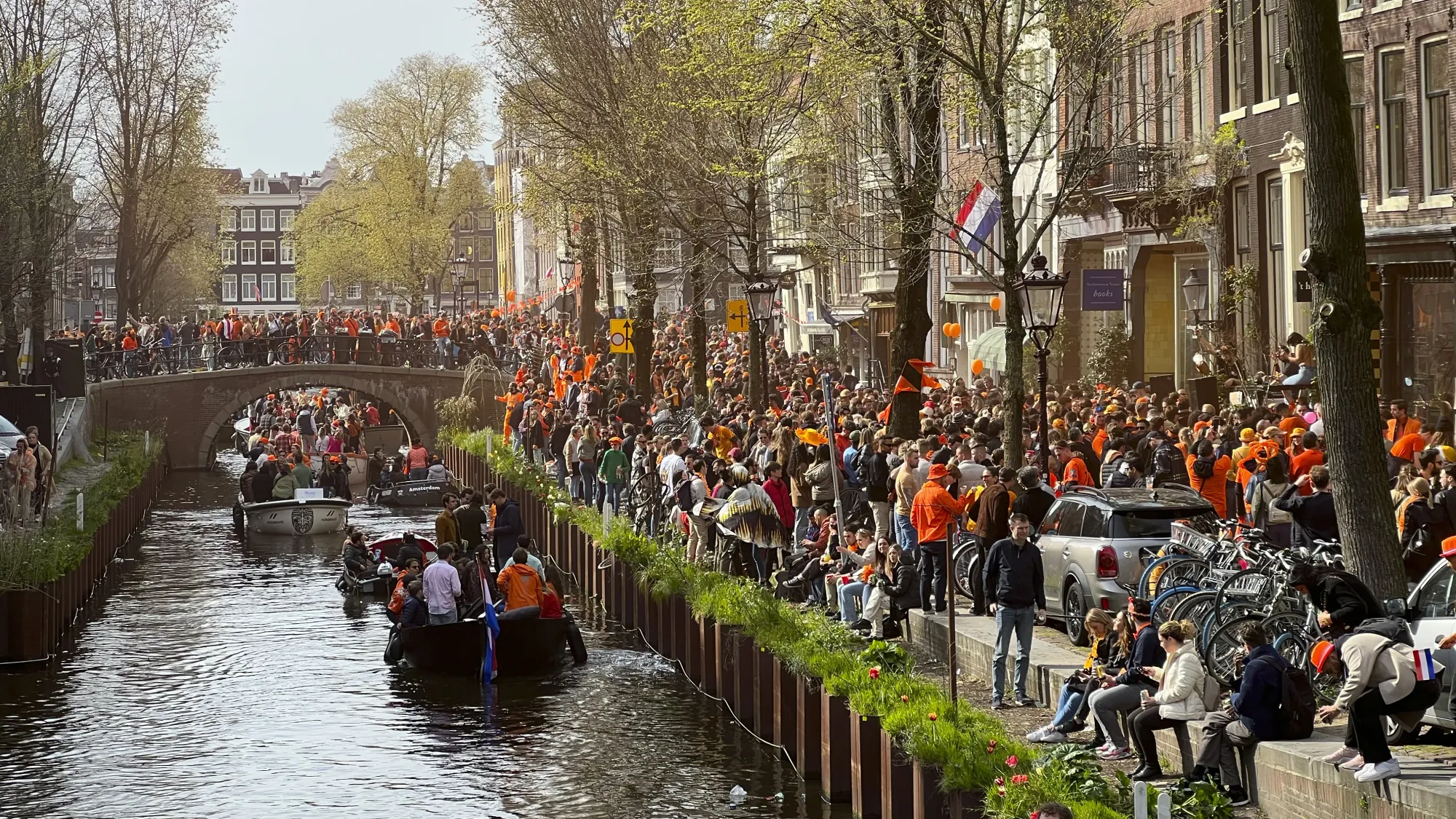 The last big festivity of our time here was Koningsdag or "King's Day". This is a national celebration of the monarch's (at this time, a King's) birthday. It feels like the whole city came out to celebrate, and I think enough tourists (domestic & international) to double the city's population. On this day everyone wears orange (since the royal line is descendants of the House of Orange). And the party, to put it in an American perspective, felt like some crazy combination of a college game day meeting the Fourth of July meeting Mardi Gras on Bourbon Street. Every inch of the city was in festival mode. In the neighborhoods, people put out clothes, books, and household items to sell like a yard sale in the city. In Vondelpark, families set up to sell baked goods and children perform for tips (singing, playing instruments, and dancing) - some are even in costume. We watched families construct carnival games, and little children hawking their orange or red/white/blue colored treats.
Moving away from the family-friendly fun we progressed further into the city. As we found the canals we also found the drunken revelers that were partying on the boats. Decked out in orange, and each with their pop playlist, these party boats floated down the canals bringing their high energy with them. And that energy infected the people on land as well. In the city center house parties were happening on the street corners with deejays setting up their equipment a story up from ground level and blasting music for the masses out of their windows. Dance parties and mosh pits broke out in the streets. With bystanders on the outskirts snacking on the readily available stands of fries and poffertjes. And even if you moved away from the water, there were just human bodies everywhere. Each street was packed as you moved with the masses. What on a normal day would be a quick 15-minute walk could take you upwards of an hour to maneuver through the crowds, and we loved every second of it.
Ending our visit with this giant party was the perfect send-off. It was a blast to have, what felt like, the whole city, out in force to celebrate. We partied with the best of them and enjoyed embracing their Dutch tradition. But now our time of tulips, trains, and orange jerseys has come to a close. Our bags are packed, and we are headed to the only nation in the world with a musical instrument as its national symbol. Any guesses where we are off to next?