Journal #10 - Maldives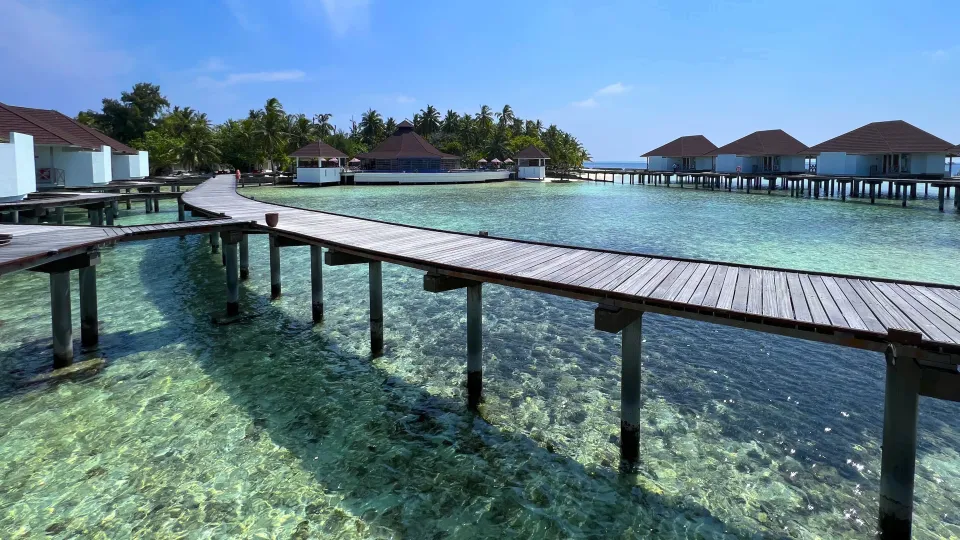 Maruhaba from the Maldives!
Nothing says paradise quite like being on a secluded island in the middle of the ocean with white sand beaches and crystal clear water. Our stay was filled with close marine life encounters and millions of sparkling stars in the unpolluted night sky, and we loved every second of it.
We began our trip here by flying into the capital, Malé. Upon arrival we had booked a boat to transport us to our resort; however, I think due to scheduling conflicts, we got upgraded to a seaplane. So us, our backpacks, and four other travelers boarded a tiny plane parked on the water. We accepted the complimentary earplugs and took off over the sea. This ride was a joy not only because it was unexpected, but also because it allowed us to catch a glimpse of other islands and resorts along with the bright turquoise waters shining back at us. It was a beautiful start to our break here in the Maldives.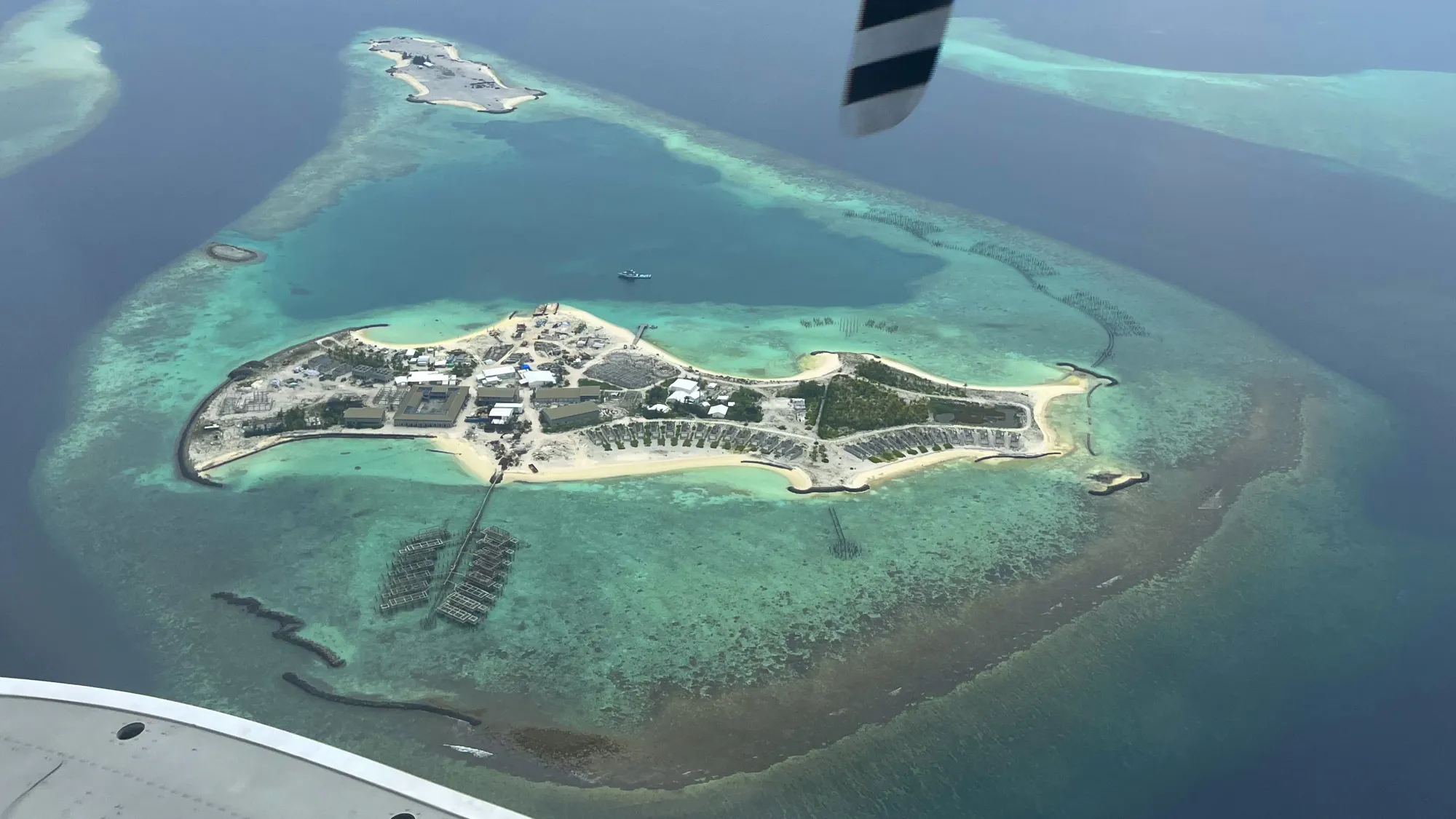 Our stay here was relatively short, so our activities were focused on resting and preparing for our next adventures. However, if you were to visit there are boatloads of snorkeling and scuba diving excursions available. We saw offers to be dropped off on a private island for a few hours or go on a dolphin safari. There is even a bioluminescent beach you could check out if you were so inclined. But our usual go-getter selves were left behind when we boarded the seaplane. And instead, we did not leave our island.
Our visit was spent lounging in the sun, taking slow walks on the beach, eating delicious food, and bonding with the wildlife. We spent hours watching the fish under our over-the-water bungalow and the marine activity in the coral reef located off the dock. We spotted parrot fish, triggerfish, ribbon fish, eels, some huge rays, and my personal favorite, reef sharks.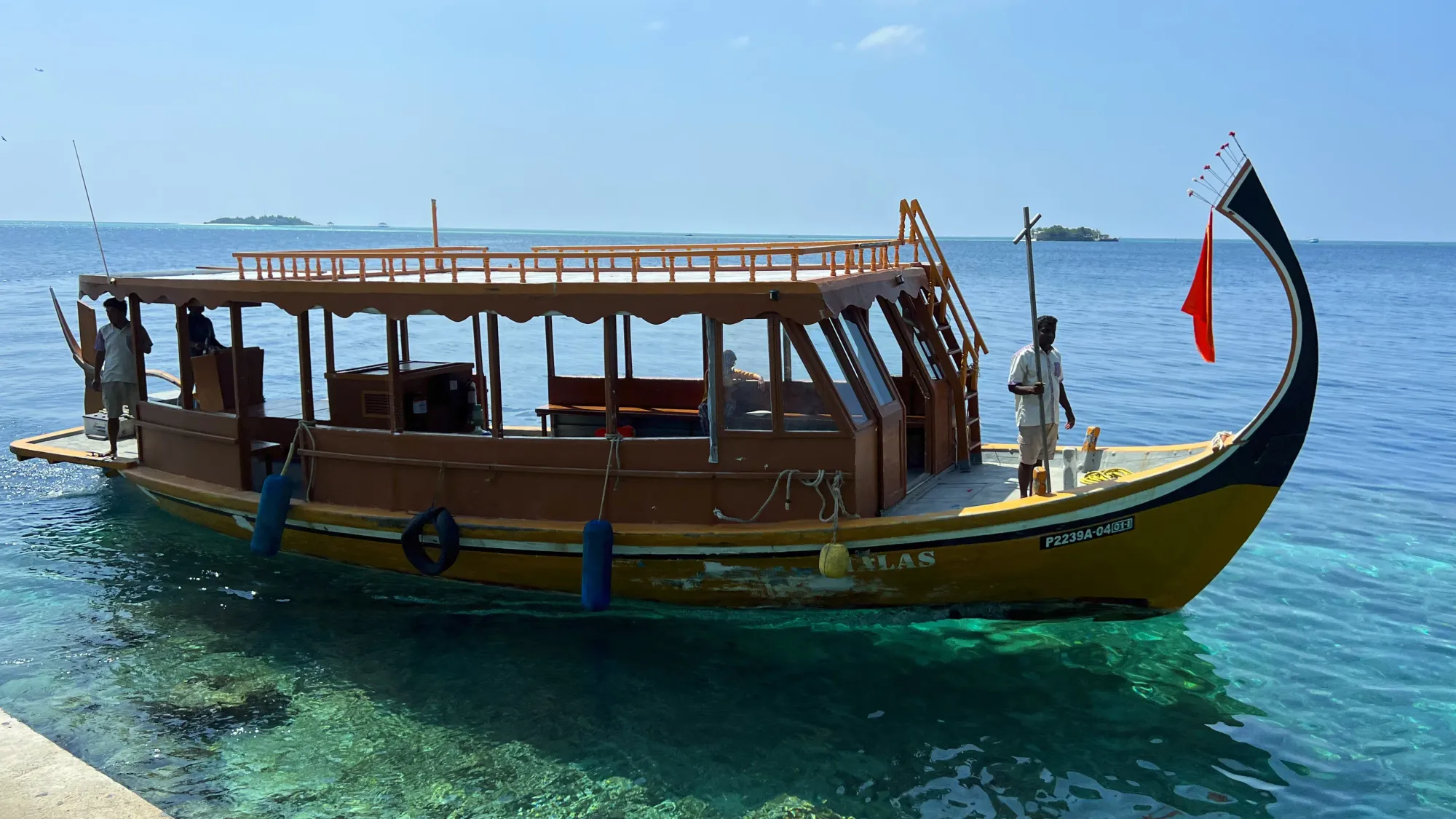 One particular black-tipped reef shark spent an afternoon circling the shallow area where we were wading. Every thirty to forty minutes it would pass by us, sometimes from a distance, other times as close as two feet. We tried documenting this, but the GoPro scared him away, so those memories will have to just live in our heads.
We truly appreciated the respite this country gave us. There is no way our pictures can capture how beautiful the turquoise waters are or how peaceful the gentle lapping of waves against white sand beaches was. We spent our whole visit with a little bit of that pinch-me mentality. Our stay was quite the break from reality and a wonderful trip.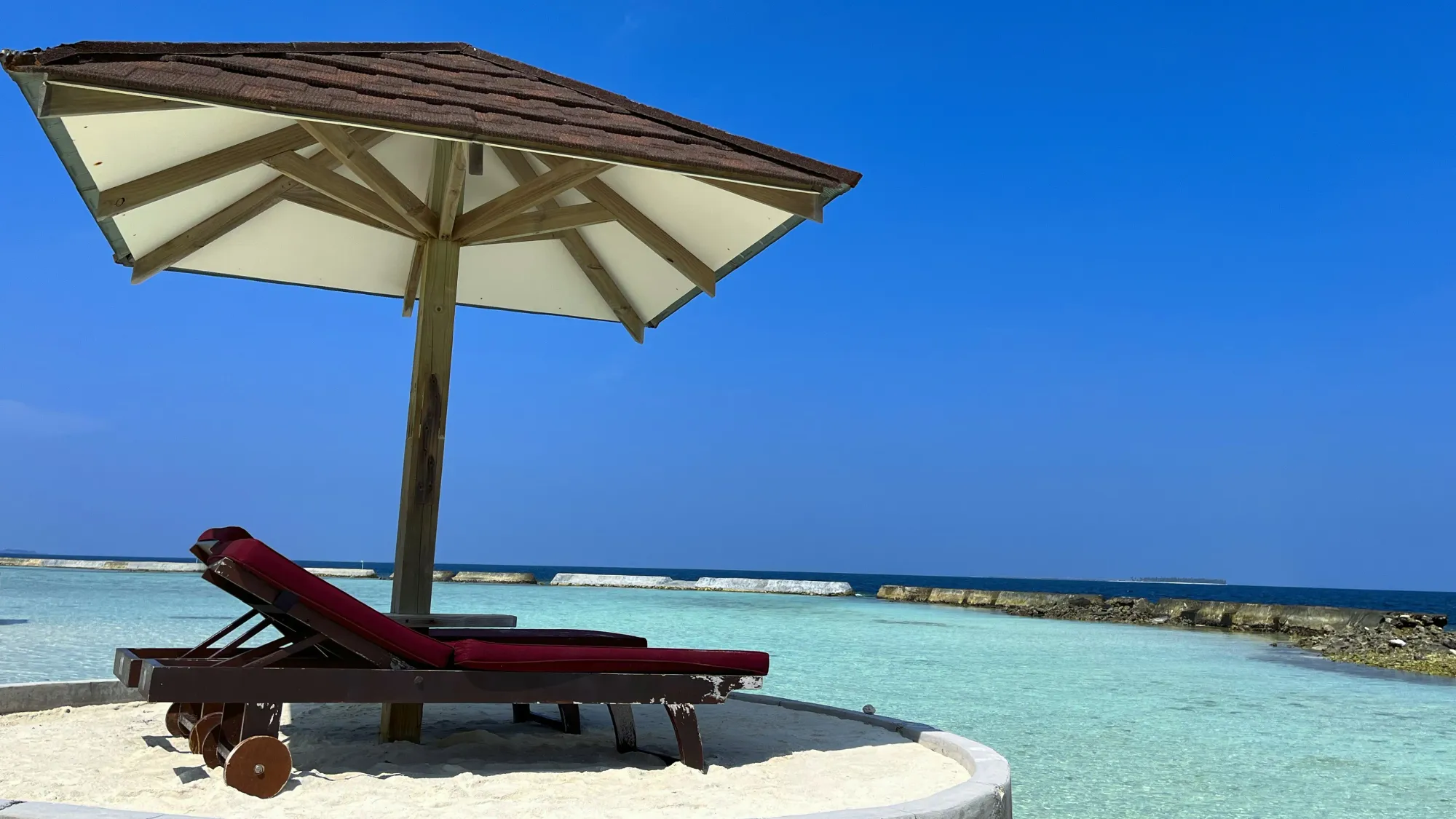 I don't know what else to say besides to continue heaping praises upon it because those beaches are our happy place. We absolutely loved it and are now feeling refueled, recharged, and ready to launch into the adventures of the new year. Our bags are packed and we are ready to go. The next country is not an island, but fun fact, it is home to the world's tallest building. Any guess on where we're off to next?