Journal #9 - India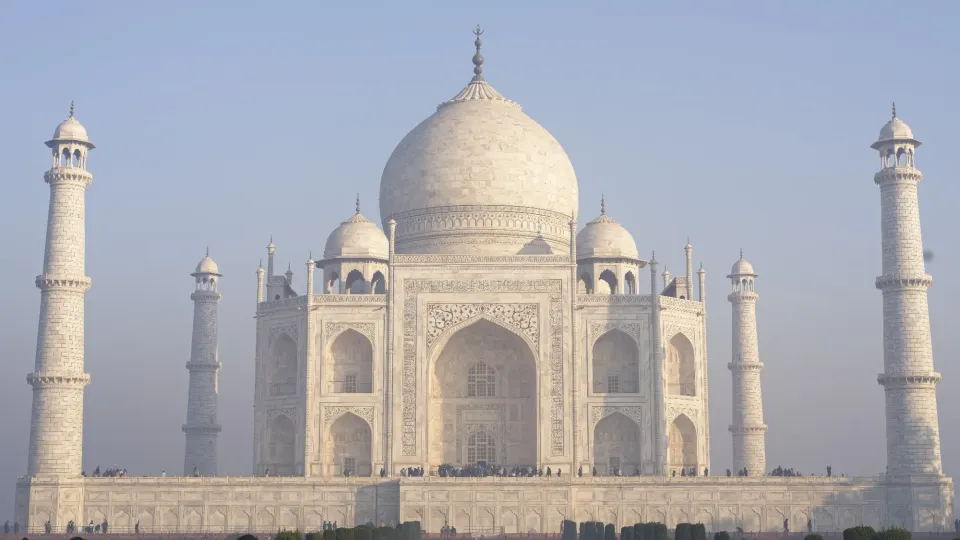 Namaskar from India!
We have been on a whirlwind tour of India and seen so much yet I am sure we only scratched the surface. For starters, we worked our way through some of the northwestern states and cities stopping in Delhi, Agra, Jaipur, Udaipur, and Ahmedabad before working our way down the west coast visiting Bengaluru, Goa, and Bombay. India has been everything we were told to expect and more. The colors were vibrant, the streets were packed, there were new smells around every turn and more spices than I have ever seen. We absolutely enjoyed our grand tour of Indian food, from the regions of Punjabi and Rajasthan trying a multitude of heavy, oil-rich, curries, to some delicious snacks out of Gujarat, and yummy South Indian food we had never seen before.
Our first stop was Dehli, and it held some of the best sights we saw from a tourist perspective. We packed our days visiting the Red Fort, Safdarjung's Tomb, and the Lodhi Gardens. Our guides taught us the history around the different gates we got to see and we got an in-depth look into the icon that was Mahatma Gandhi while visiting Raj Ghat. All of that is just the beginning of what we were able to take in. Not to mention the number of restaurants we found that we filled our bellies with. Delhi gave us the perfect launching point to start our time in India, it helped us immerse into the culture and jumpstart our extended adventure.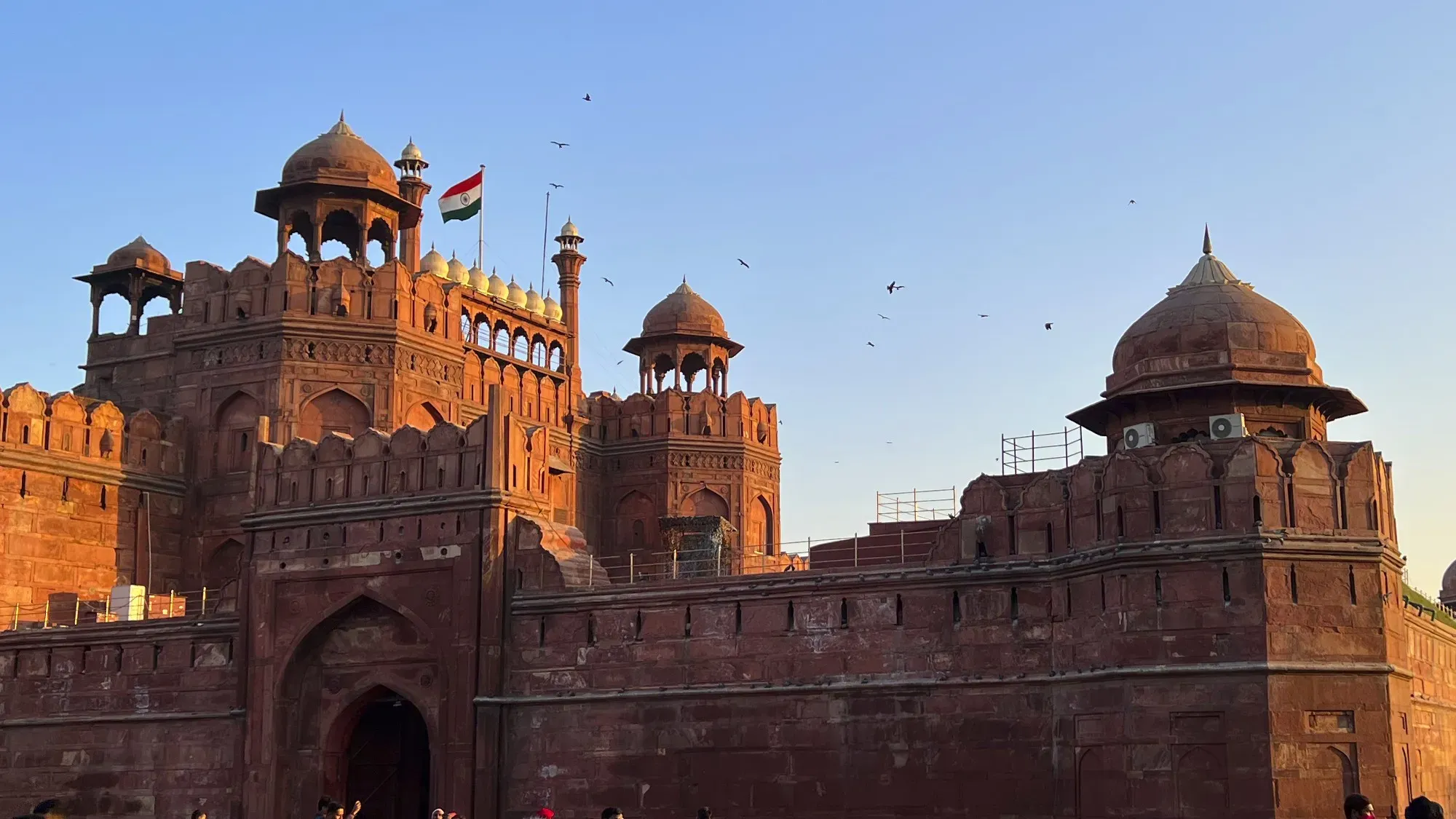 Part of that adventure included realizing how much we stood out. Up until this point in our travels we have found opportunities to be one of a few (or the only) tourists in an area. In those moments, the locals we have interacted with have generally left us alone to site-see at our leisure. However, in Delhi, we were pretty constantly stared at as we moved through the city, and in the tourist spots it was even more overt. The attention did not just come from a distance though, numerous times we were approached and asked to have our picture taken. The first time it happened the asking party was a kind family, in a quiet corner, who had a little boy who happened to be wearing a USA sweatshirt. We were so surprised by the ask that of course we consented.
The next time we were asked, by a group of school aged girls, it quickly escalated – it was like we had opened the floodgates. Soon we were surrounded by twenty or more males who were begging us for a picture. They started pulling at our hands and tugging on us trying to get us to take more and more pictures. This became alarming when we tried to say "No Thank You" and "No More" but no one backed off. Instead, the men began to pull harder trying to get in their picture before we left. Finally, it took our guide physically blocking people to pull us out of the mob for us to break free. The experience was so uncomfortable that we turned down every subsequent request for a photo for the remainder of our time in India.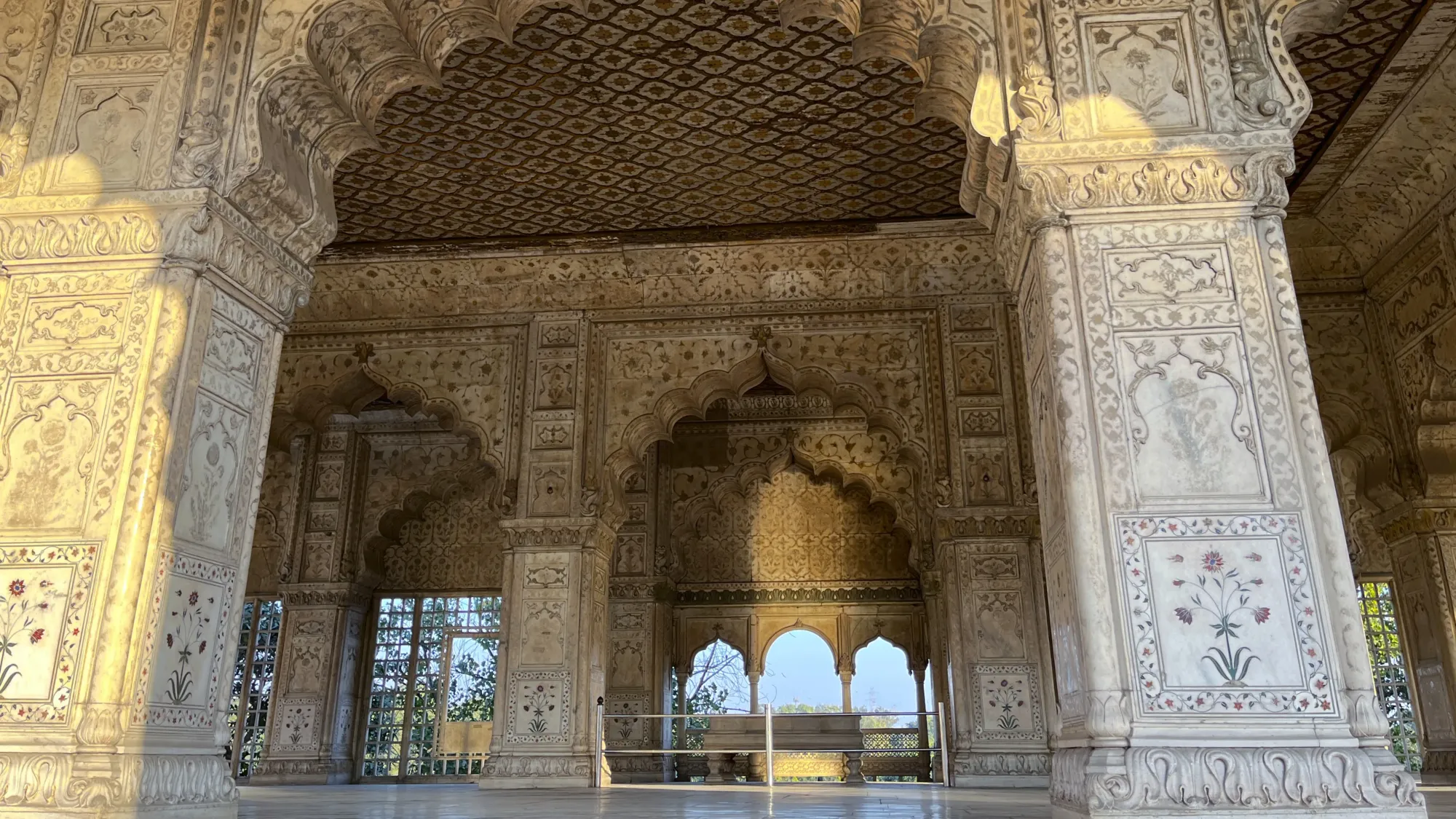 From Delhi, we traveled to Agra where visited the Baby Taj, Agra Fort, and the amazing Taj Mahal. We were astounded by the detailed semiprecious gemstone inlays and beautiful symmetry. This was one of our first experiences with the marvels of Mughal architecture up close, and we were impressed. Our tour guide even took us to a shop that specializes in making modern art and furniture in the same style of gemstone inlay. The shop is operated and supplied by the descendants of the master craftsmen who carved the stones for the original buildings. We watched them grind down rubies and jasper into shapes smaller than a pinky fingernail, then reassemble them into beautiful flowers. There are many monuments around the world that people note as being "must see" and the Taj Mahal for sure deserves its place on the list. It was a joy to experience this property in person and put our hands on the marble carved in the name of love.
After these two cities, we took on another quintessential Indian experience and rode a train to our next city, Jaipur. The multi-hour tour allowed us to take in more of the countryside and not just the cities we had been seeing. We spent hours just looking out the window and being constantly reminded of how vast the state of India is. It was at this next stop that we got to witness the "Pink City" firsthand and explore some more forts. We also got the opportunity to visit several sites that we would later recognize were used for filming in the Bollywood movies we watched, which made it all the more exciting to say "I have been there."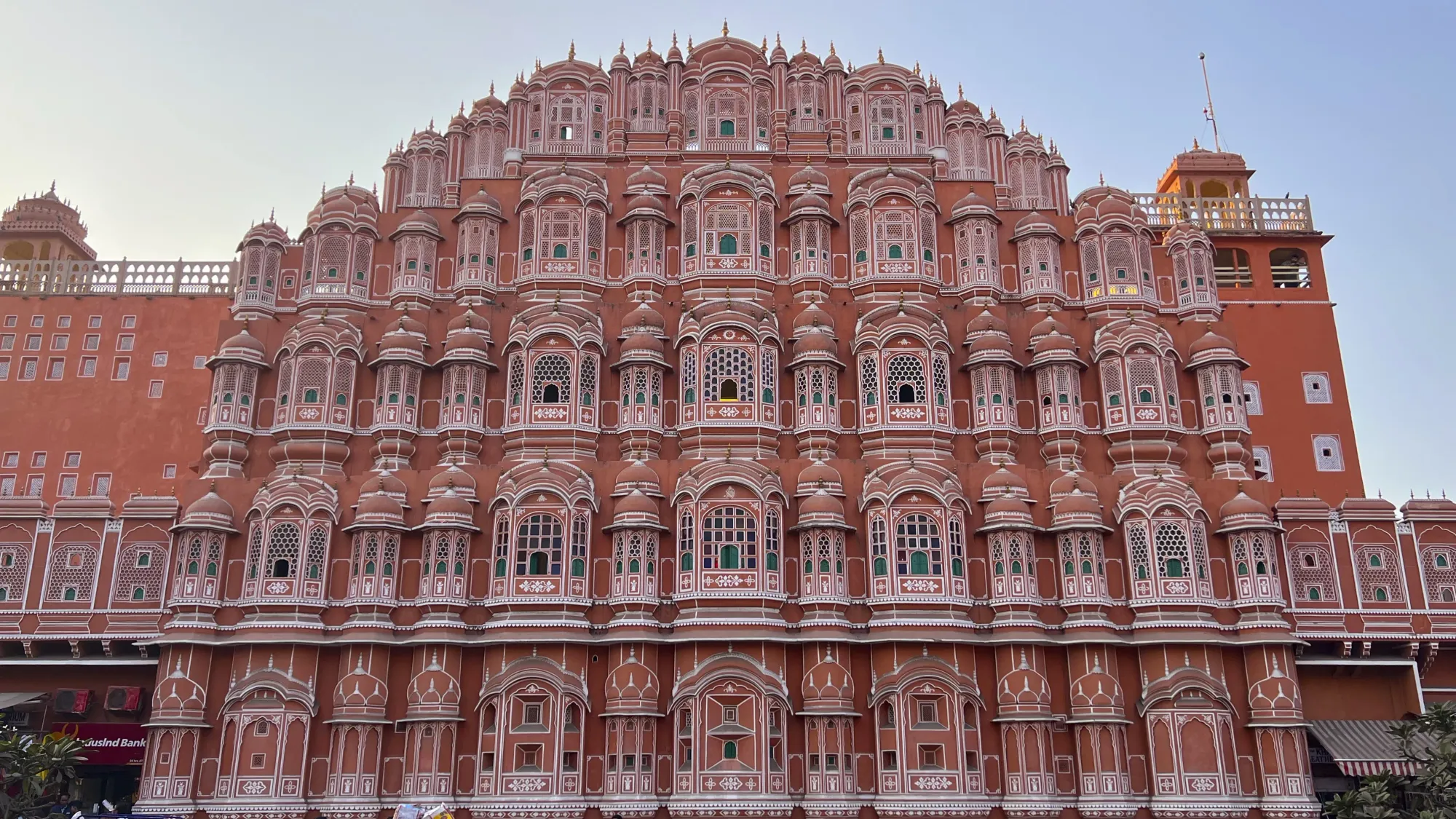 From Jaipur, we progressed on to Udaipur which was adorable. The city is set around a beautiful sparkling lake and the accommodations, designed for tourists, are beautiful hotels and hostels each overlooking the glittering water. Our stay had a happy hour with chai on the rooftop at sunset looking down over Lake Pichola, and for each of our dinners, we dined on the waterfront with bats and boats sailing past us.
One thing that has surprised us about our time in India was the intense smog. The AQI in Delhi was over 350 the whole time we were visiting and the sky was visibly hazy. We even found black dust in our eyes and noses after just a week in the city.  We felt it while we were riding in the open-air rickshaws, because there we had a front row seat to their exhaust pipes. We were grateful that things improved as we progressed through our adventure and many of the other cities were much clearer.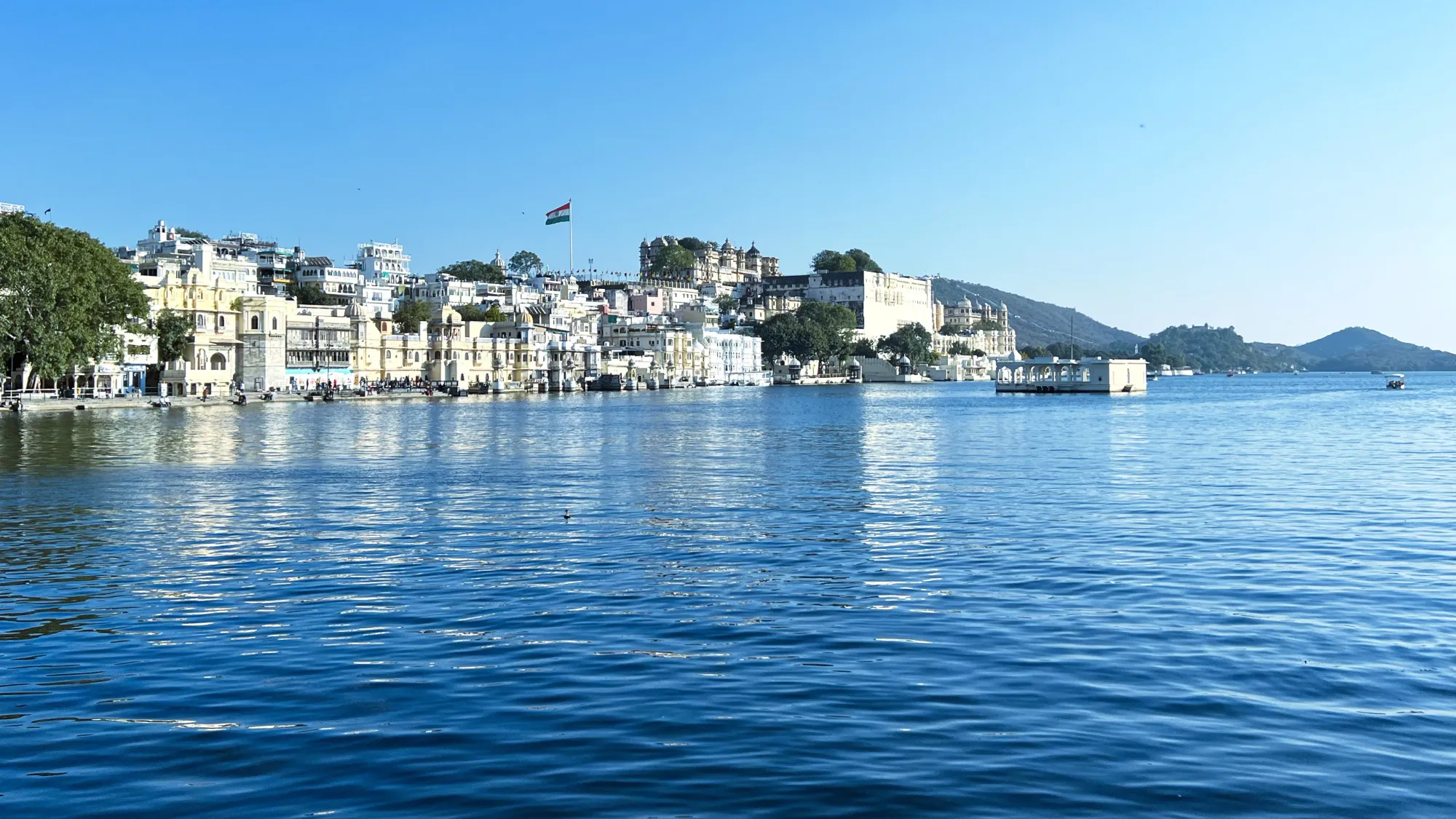 Our last major stop in Northwestern India was Ahmedabad. Here we had the absolute privilege of attending a wedding. For us, it was four intense days of religious and cultural celebrations filled with delicious food and lots of fun dancing. We got to wear traditional clothes for the different activities and learn a lot about the Hindu wedding traditions along with the unique aspects of a Gujarat-specific wedding.
One of the Gujarati traditions we loved was garba. This is a dance performed in a circle that is put on during any celebration. One of the kindest aunties went out of her way to teach us the moves and help us to join in on the fun. We were universally welcomed in all of the festivities. The family and friends were eager to embrace us as their guests and helped us to learn the meaning behind so much of the religious services and merriment. We both got to partake in the Haldi, Mendhi, Sangeet, Vidhi, and wedding ceremony. It was an absolute blast to see the love and joy shared by these two joining families. It was a wedding we will never forget.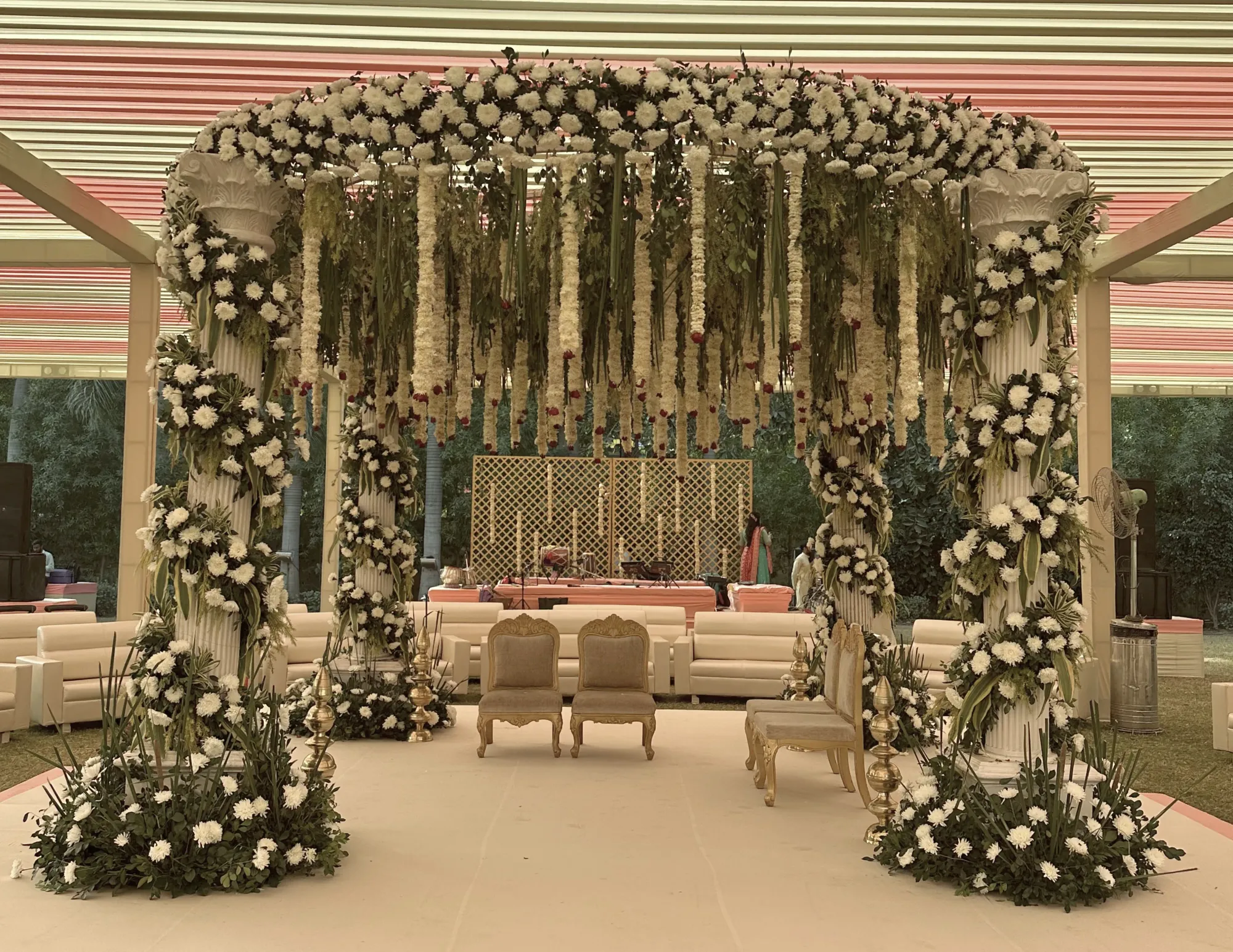 From the wedding, we moved on from the northern areas of Delhi, Rajasthan, and Gujarat. For the latter part of our trip, we ventured further south. We started with a visit to Bengaluru where we enjoyed working remotely in the self-titled "Tech Capital of India".  This city was quite modern and very sprawling. We enjoyed the site-seeing we got to do around beautiful palaces and several extensive gardens. Particularly enjoyable for us was the audio guide tour we took through the Bangalore Palace which helped give us a more thorough understanding of the history of the ruling class in this region as well as their relationship with the westerners who came.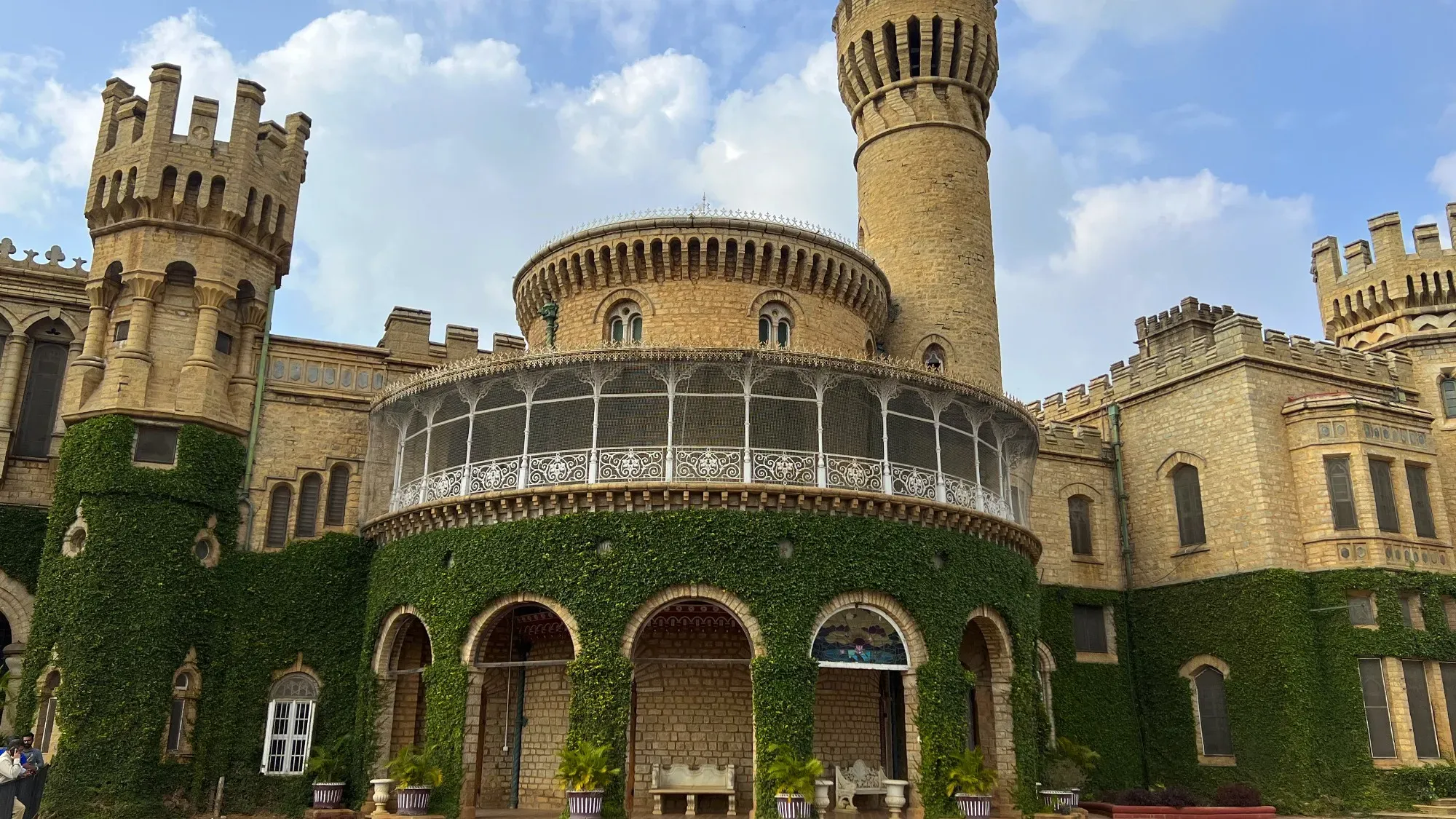 The next stop in our gallivanting was Goa. Now, we had been given the impression that Goa was a party beach; but, we severely underestimated how intense the stag party culture was here. With their shoes piled together in the sand, the "I *heart* Goa" t-shirts seemed a particularly popular option for their coordinated outfits. The parties are so commonplace that our hotel even had a sign saying that it was a family hotel and stag parties would not be allowed, but the actual beach area was teeming with males. This does mean that if you are a female who plans on wearing a swimsuit, you can expect there will be staring – overt, shameless staring. That did not stop us from enjoying the Goan cuisine in the huts lining the boardwalk though. Each structure had its own personality and photogenic décor. With neon signs, cute swings, and lots of places to pose for social media. We enjoyed strolling up and down the coastline and watching the fisherman as they worked past dusk and late into the evening, drawing in their nets and working together.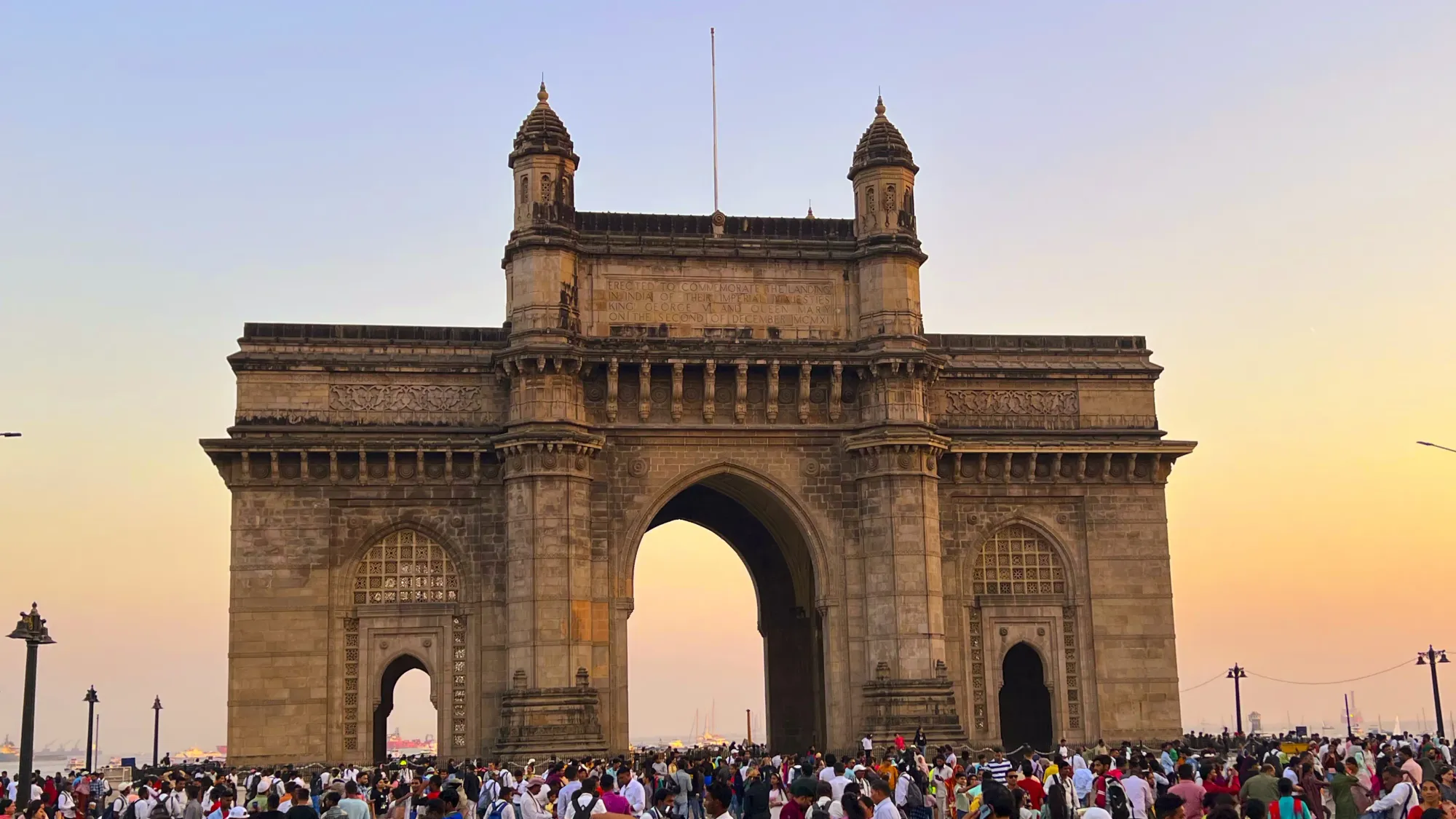 From the beach, we wrapped up our Indian adventure with a stay in Mumbai (aka Bombay). We stayed right down the street from the Gateway of India and enjoyed looking out at sunset onto the ships in the harbor, and there were plenty. It felt like there were people everywhere. Maybe it is the season we visited or maybe it is always like this, but watching the residents of Mumbai take full advantage of the city was such a joy. Every morning there were lots of joggers out on the sidewalks and the parks were full of people doing calisthenics. When we walked the Marine Drive, the entire strip was packed with families and friends just enjoying the sun and view. In the afternoons, any open spaces were packed with children learning cricket and families having picnics. No matter what time of day we got to see locals taking advantage of the city life.
As we came to the end of our stay in India, we made sure to go out for a big meal where we ordered our favorite dishes from all across the country (complete with some sweet lassi) as a celebration of our time here. India has been such an immersive experience, from all of the nature and cities we have visited, to the personal time we were attending the wedding, this has been a series of memories, flavors, and smells that we will never forget. But now it is time to move on and our bags are packed. Fun fact, where we are traveling next is the flattest country in the world. Its highest point is 2.4 meters above sea level or less than eight feet, any guesses?
We traveled across so much of the country and delighted in the immensity of Indian cuisine. To read more about the food from each of the different regions check out our gastronomy posts linked below.