Journal #2 - Central Italy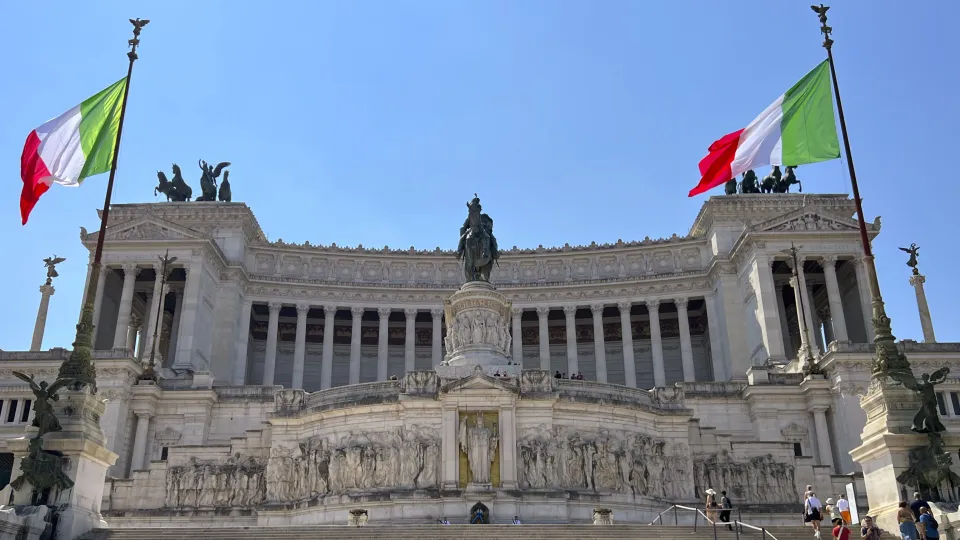 Ciao from Central Italy!
We have just concluded a sweltering and beautiful month based out of Rome. Now we had been told that Italians flee the cities during August to escape the heat (ferragosto), but little did we realize just how true that was. While it was not the whole month as we had been told, restaurants that were open our first days in the city were closed the next couple of weeks. We found ourselves having to plan for back-ups to any food we wanted to try because the odds were worse than fifty-fifty that the restaurant would be closed and those odds declined as the month progressed.
Fear not though, because we still ate our weight in pasta. There are four iconic Roman pasta dishes (See our Gastronomy page to learn more) and we tried them all and tried them again – to compare, obviously. We definitely ate more guanciale this month than we have in the rest of our lives combined. This is not a complaint. The Italians are not kidding when they say they use it because of its oomph and delicious flavor. I am not sure I'll ever be able to eat bacon in a carbonara again.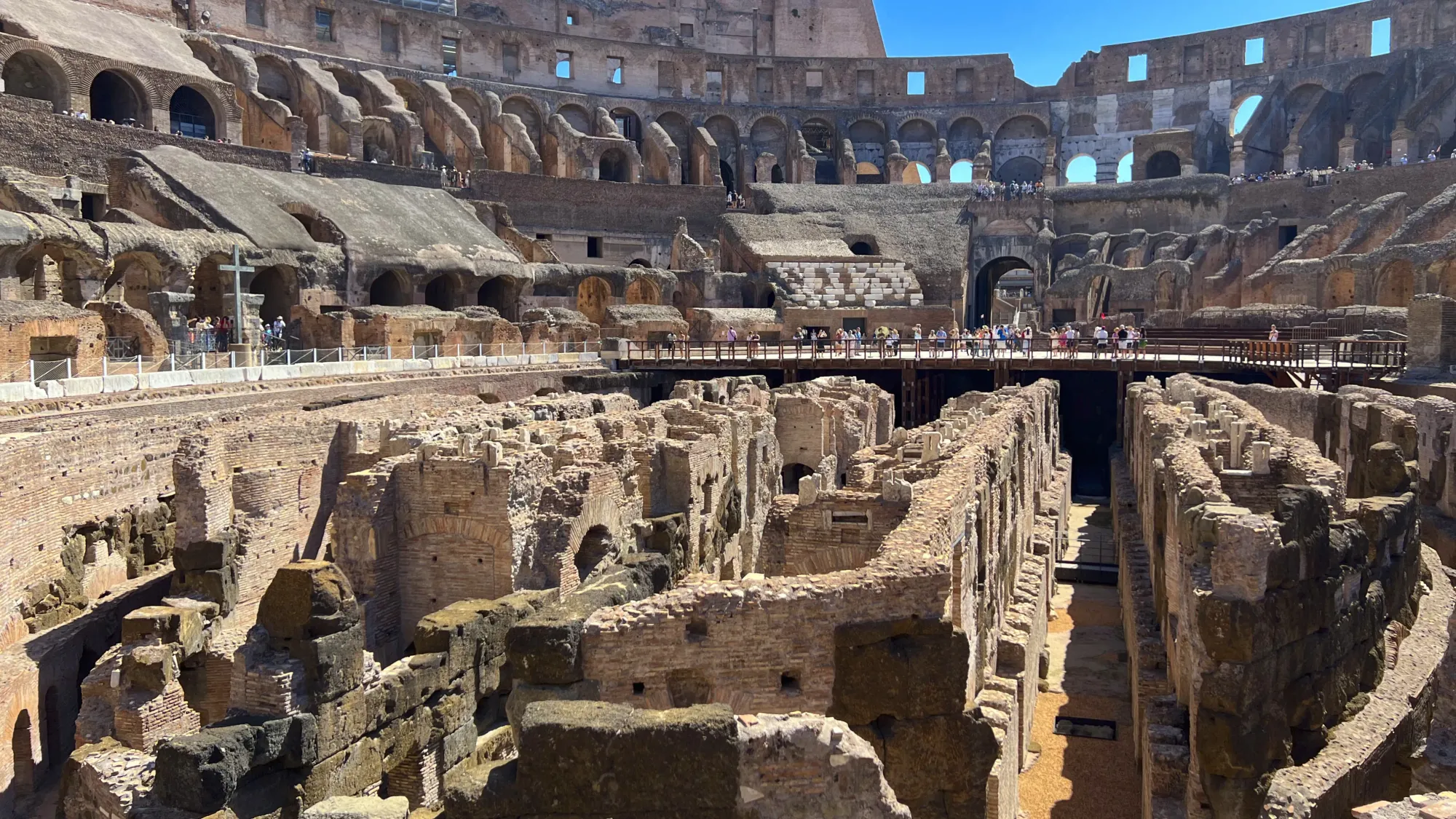 Within Rome, our Latin-trained brains were on fire sight-seeing around the city walls, the aqueducts, the Colosseum, the historic buildings, and more. They say Rome is a city meant to be walked, so we jogged to most sights. The exercise meant we arrived sweaty, but it let us get all over the city in no time. The only time this was a disadvantage was while visiting the Pantheon. Now several churches in Italy require you to cover your shoulders, which we had not thought about when we took off for our jog. So we arrived in line with me in a tank top. Not a huge deal, Mr. Wanderer went through and toured the inside. When he finished his viewing he gave me his t-shirt so I could go inside and see everything. Very chivalrous, even if it was sweaty. And I got to check out the beautiful Pantheon (which we recommend you take a look at if you are in Rome). However, what I did not know was, while I was taking my sweet time inside, the shirtless Mr. Wanderer had been escorted out of the plaza by a police officer. She kept repeating "Not Possible" in Italian. To avoid any more interactions with the police Mr. Wanderer was then forced to hide around the side of a building and wait for me to exit so that he could reclaim his shirt. Apparently, you are not allowed to be topless in Rome (at least in front of the Pantheon).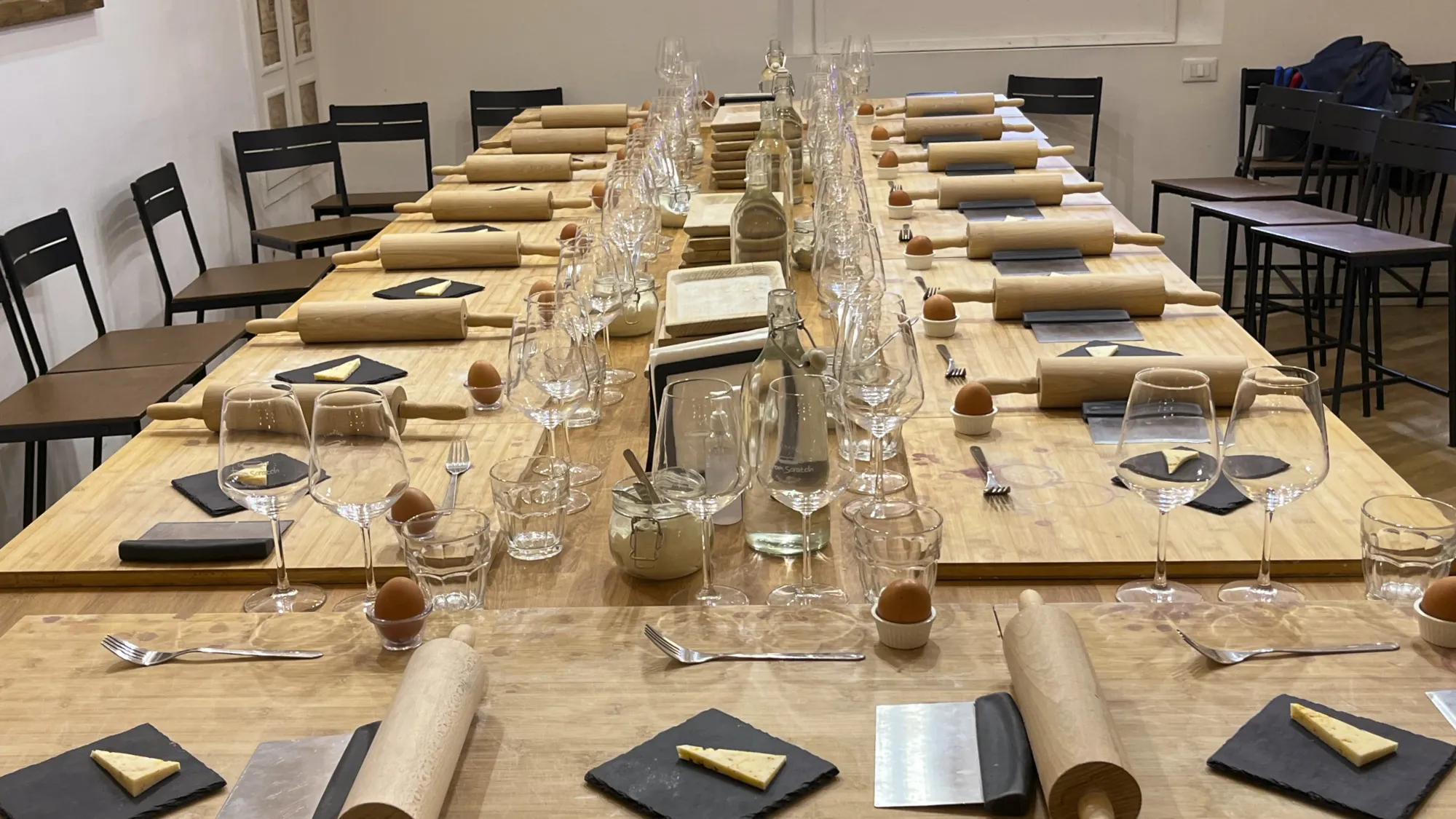 Besides that one brief run-in with the law, we found Rome very welcoming. Compared to Southern Italy the portion of residents who spoke English was very high. Most locals were willing to help you with directions or clarification when necessary. Their assistance was especially helpful when we traveled outside of Rome. We took a couple of excursions, including one to the suburbs of Rome for a cooking class. And another up to Pisa and Florence for a weekend. The suburbs were quaint and beautiful. They had all of the charms of the Italian countryside at just a thirty-minute train ride from the hustle and bustle of the city. If you have an excuse or just the time to spare, it is worth it just to learn how the greater Roman population lives.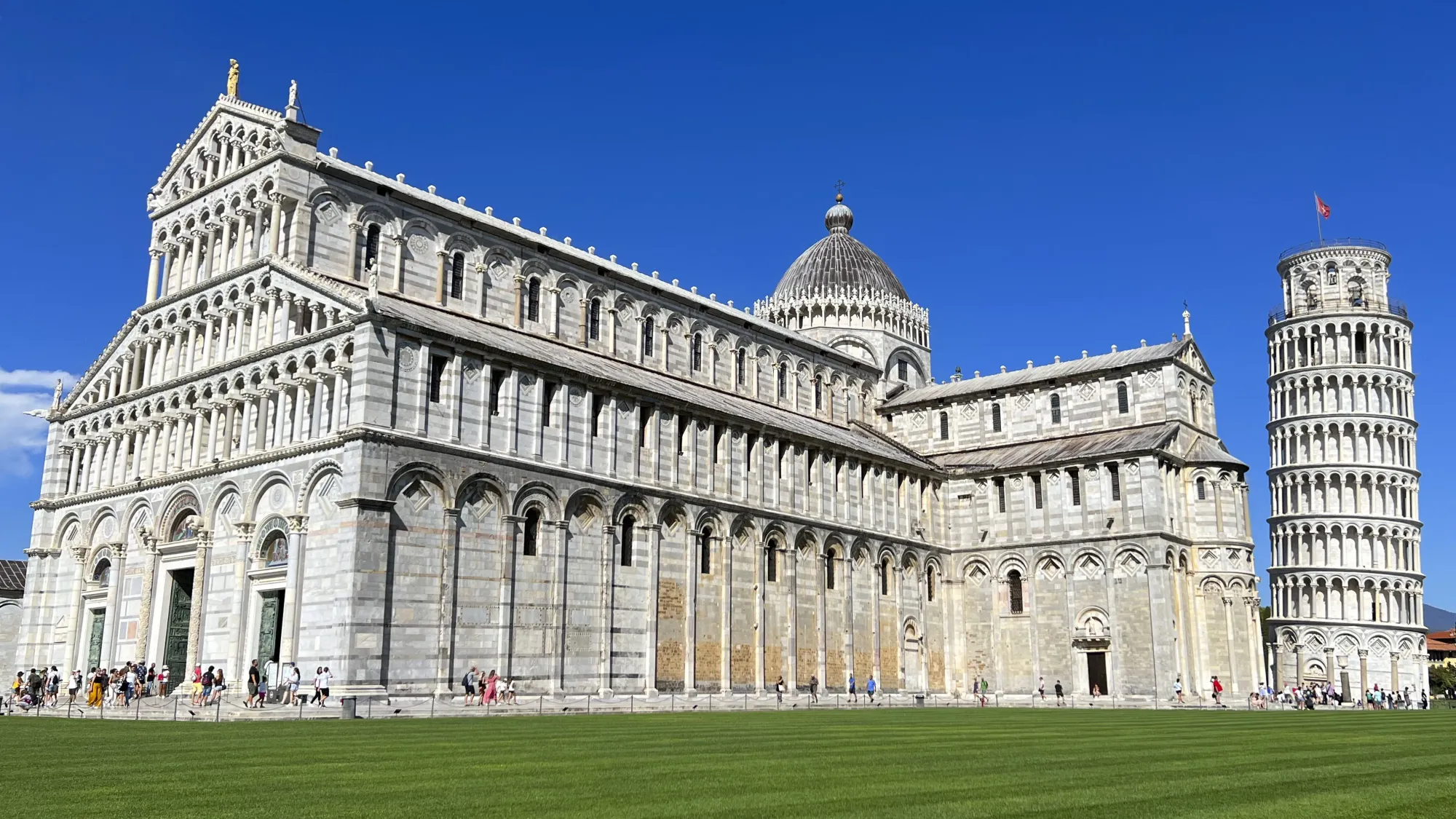 For Pisa and Florence, we got to take full advantage of the efficient and cost-effective European railways. Our trains were clean, ran on time, and were worth the ticket price (whether you traveled at the normal pace or bumped it up with a bullet train). Without the hassle of airport security and all of the convenience, we highly recommend using all of the trains you can to get around the countryside.
Pisa has two things going for it. First and foremost it is a tourist stop. The path from the train station to the iconic leaning tower was packed with tourists. And the city does its best to keep it worth seeing. The tower, the baptistry and the church adjacent to them were all pristine. The lawn surrounding them was immaculate – I know golf courses that would plunge themselves into debt for a green that lush. The second side of Pisa is a university town. If you have the time, consider taking a walk around, eating at a place off the beaten path, and seeing how the locals live.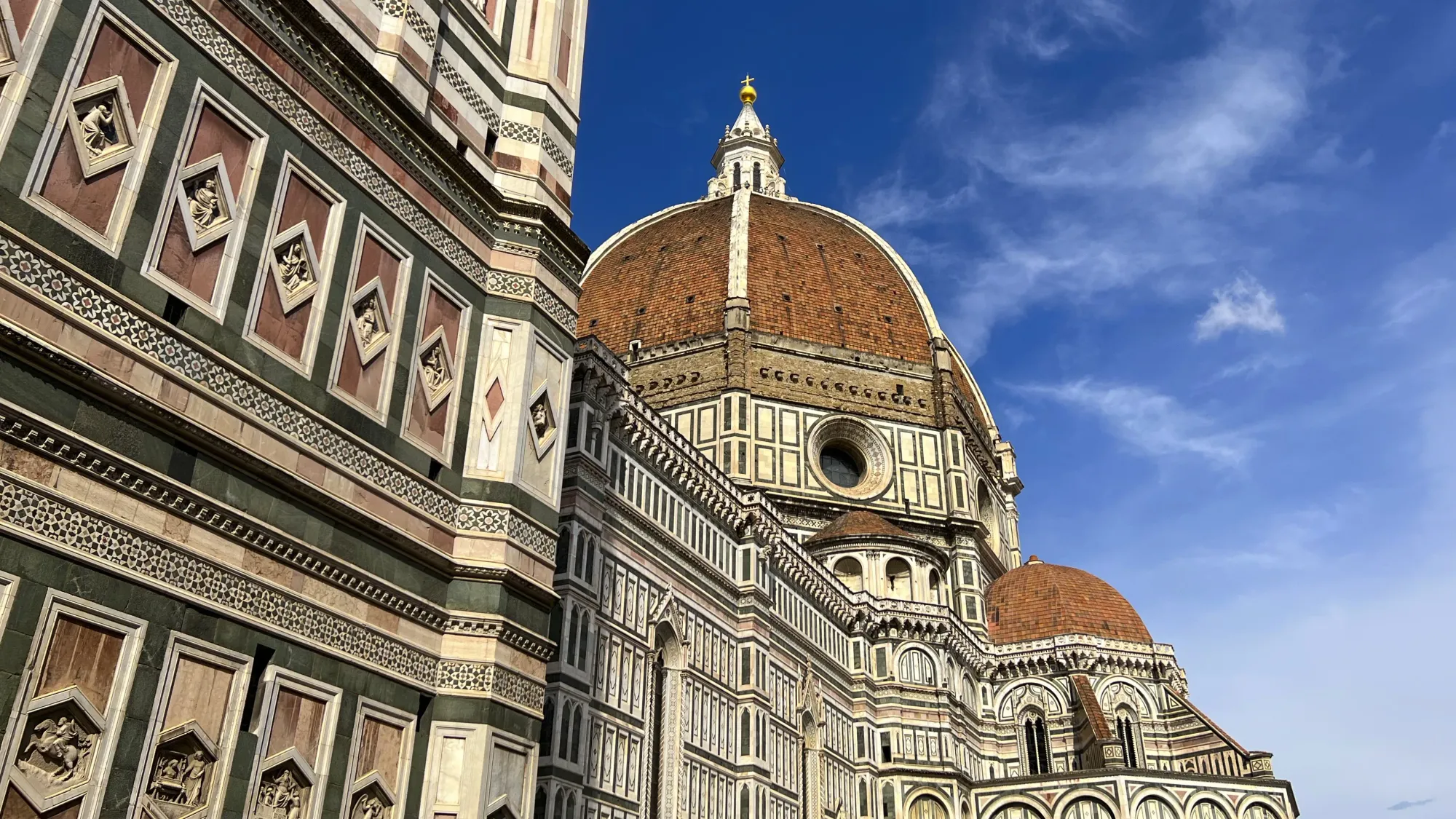 Firenze is known for its iconic uniform roofs and some of the greatest collections of renaissance art known to man. We made sure to book ahead of time for our tickets to both the Uffizi Museum and the Accademia Gallery. And let me say this, we have all seen pictures of the statue of David. And it can be tempting to assume that it is the same in a photo as the marble is in person. But that would be a mistake. This statue lives up to all of the hype. We devoted a good chunk of time to just staring at it, walking around it, and staring some more. The craftsmanship shines through and shows you exactly why Michelangelo is so iconic. Florence was beautiful with its own energy compared to the other major cities (much more cohesive). Definitely, if you get the chance, arrive early in the evening and watch the sunset from the Piazzale Michelangelo.
Another excursion from Rome was to visit our second sovereign nation: Vatican City. Which, I'll be honest, made us question why we had bothered going to any other museums in Italy. The art collected there was astounding. There was artwork donated by artists, commissioned by Popes, and brought in from personal family collections. It was all outstanding. The Vatican Museum was densely packed with beauty. And, because of its close ties with the church the provenance of every piece has been recorded. The history jammed into those museums really could take you a lifetime to learn. We were grateful to our lovely tour guide who took the time to go as in-depth as he could for each room and called out specific highlights everywhere. We took our tour on a Thursday afternoon and it was crowded, particularly in the Sistine Chapel, but every guide and security guard kept repeating how empty they felt the whole place was. They said just that last weekend a woman had passed out from the heat in the Sistine Chapel and literally remained standing because the tourists were packed in so tight, like sardines. So if you have the opportunity, we recommend an afternoon tour on an off day, especially if you want to get close to any of the iconic pieces. It was stunning and even if you are not religious, the close relationship of the Catholic Church with the Roman empire means that anyone who enjoys history or art or just beauty will find something worth seeing on a trip here.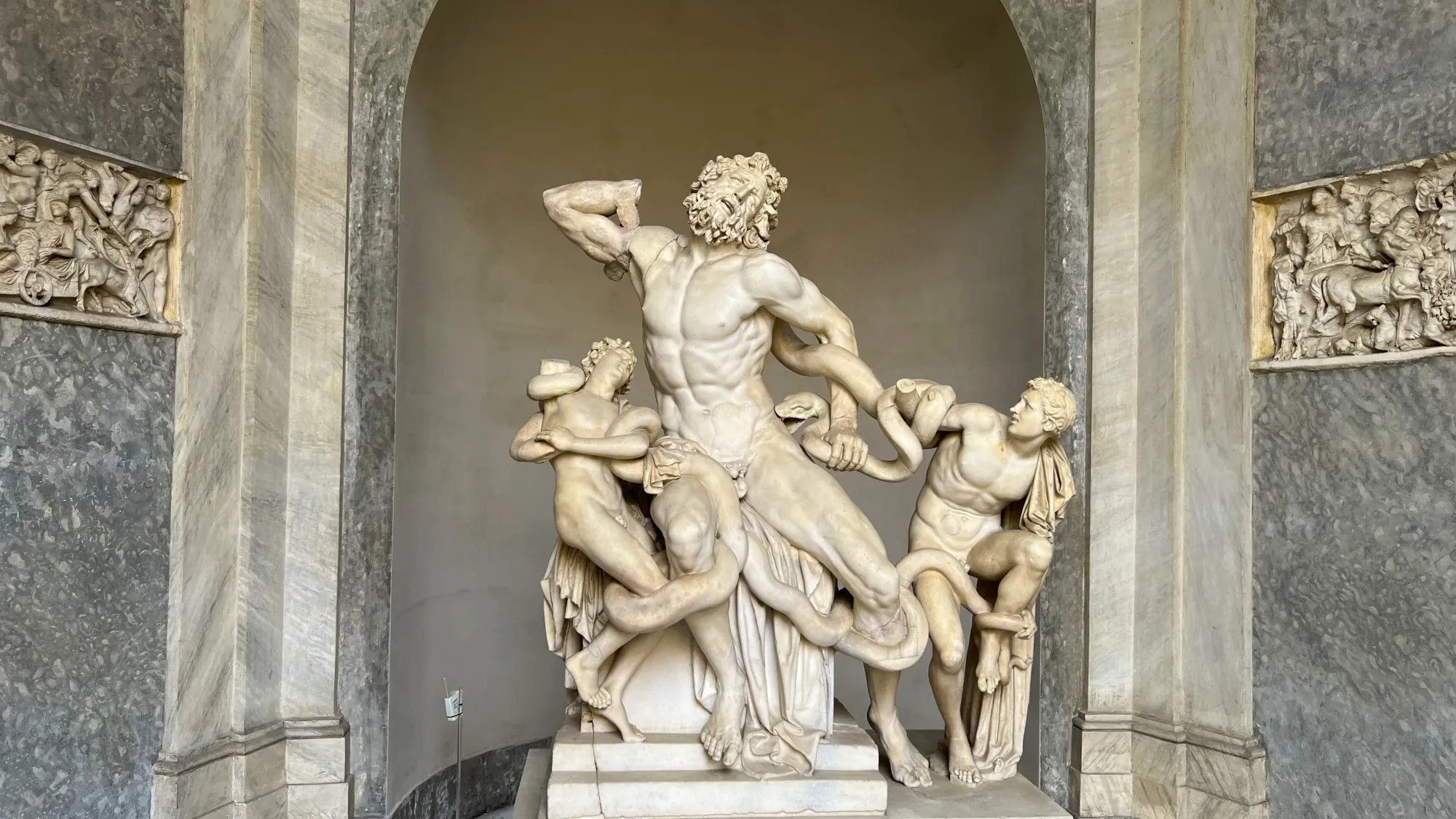 The only point I have left off would be about gelato. Really because there is not much to say except: It is wonderful. The doctor recommends a healthy serving every day (It's me, I'm the doctor). And a quick shoutout to the lovely shopkeeper who let us jump the checkout line because "They have gelato! It's hot out!" you saved us from a very drippy mess!
We have loved Italy, and will definitely be back soon, but for now, we are packing up our bags and heading somewhere completely different. Any guesses? Hint: It is the home of water puppetry!