Journal #25 - Ireland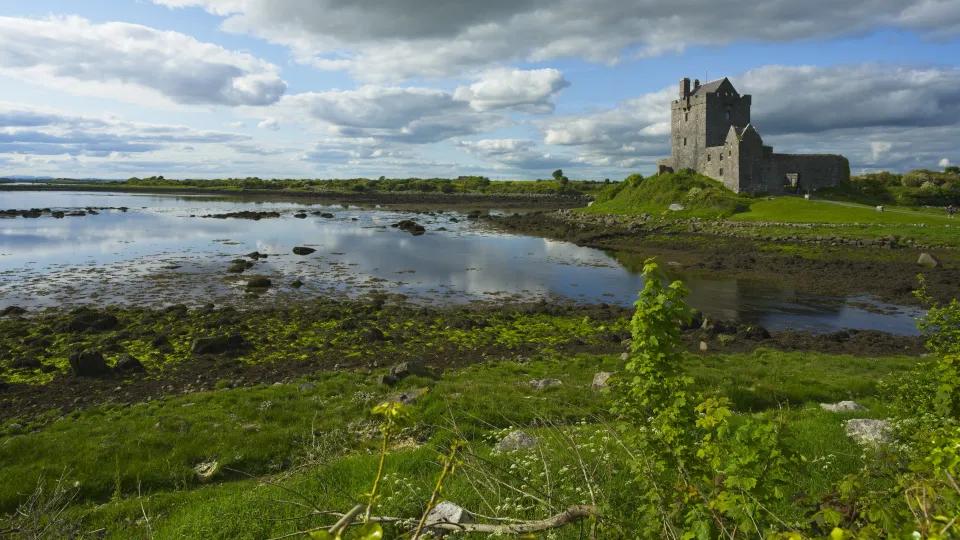 Dia Dhuit from Ireland!
I have nothing but nice things to say about our visit to Ireland. The Emerald Isle had too many blessings to count for us. We called Dublin our home for the stay but managed to visit the counties: Wicklow, Galway, Clare, Kerry, and Cork. We made stops in as many cities as we could and soaked in beautiful stretches of the countryside. Ireland truly stole our hearts and felt like a home away from home. We are already dreaming up excuses to come back here soon.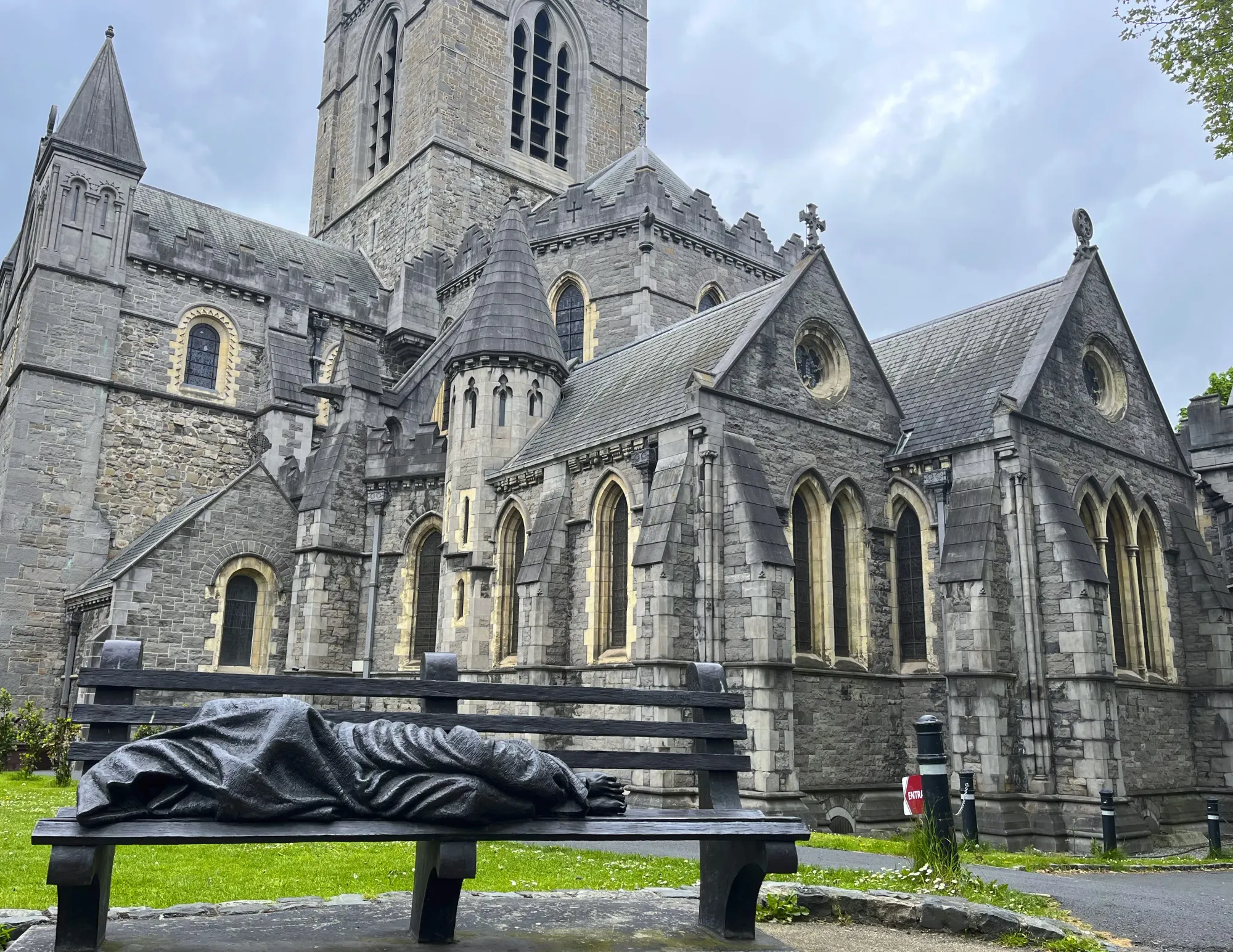 Our base for the stay was a Dublin apartment that was close enough to the action to allow us to walk to every sight we wanted to see. During our first few weeks, we were stationary and did not find many occasions to leave Dublin. We did this because we were in the process of trying out a first for these Wanderers: renewing our passports. In Ireland, this meant mailing them to the embassy. The adventure was not without snags. A particular postal office worker got to watch us run around in circles for an hour and a half as we compiled our applications, obtained the correct sized envelopes, got the return mail materials, addressed everything, triple-checked everything, and repeatedly stood in line over and over again to ask many questions. But, a couple of short weeks later, our passports arrived in our hands and we had a clean slate with which to resume our movement.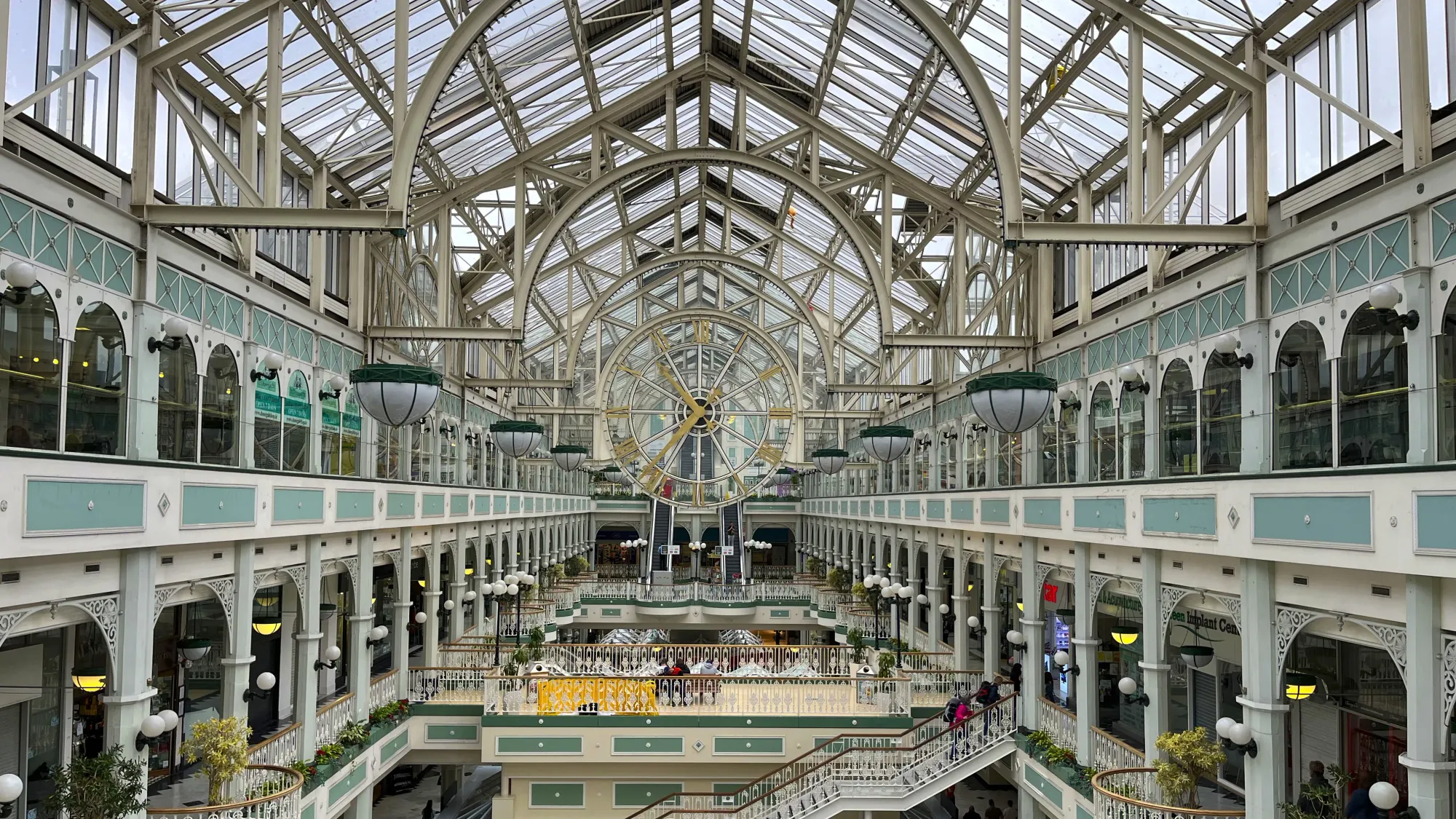 Once we were documented again, we had a couple of friends come to visit us. The four of us ran around both Dublin and Galway taking group photos by the canal, checking out plenty of pubs with live music, and even finding a trivia game to enjoy. Or at least, we thought we would enjoy it. That was until the hosts announced that the game's theme would be not just Ireland-specific. Not just Dublin-specific. But the particular-neighborhood-in-Dublin-the-pub-was-located-in-specific questions. We, unsurprisingly, did not win that night. But thanks to a group of Spanish tourists who did not speak English, we managed to not come in last.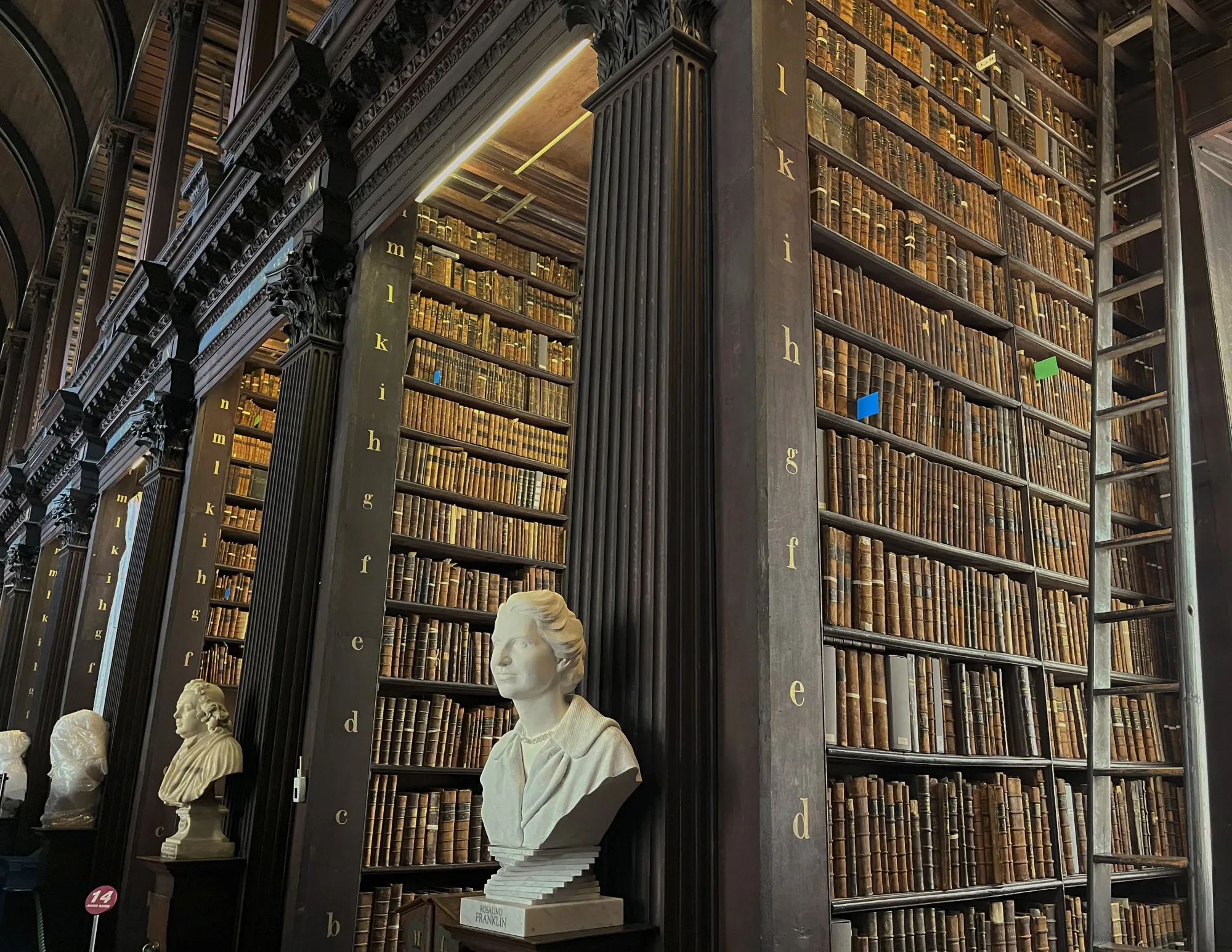 We used the trains to travel back and forth across the country. They were reliable, affordable, and the scenery was stunning. Truly the grass was greener here than I have seen it anywhere else. There were more sheep and cows than I could count, and each farm was lined with the iconic stone walls. We passed some thatched-roof houses as well as the abandoned ruins of famine homes. We appreciated the train because it swiftly introduced us to the scope of the Irish countryside.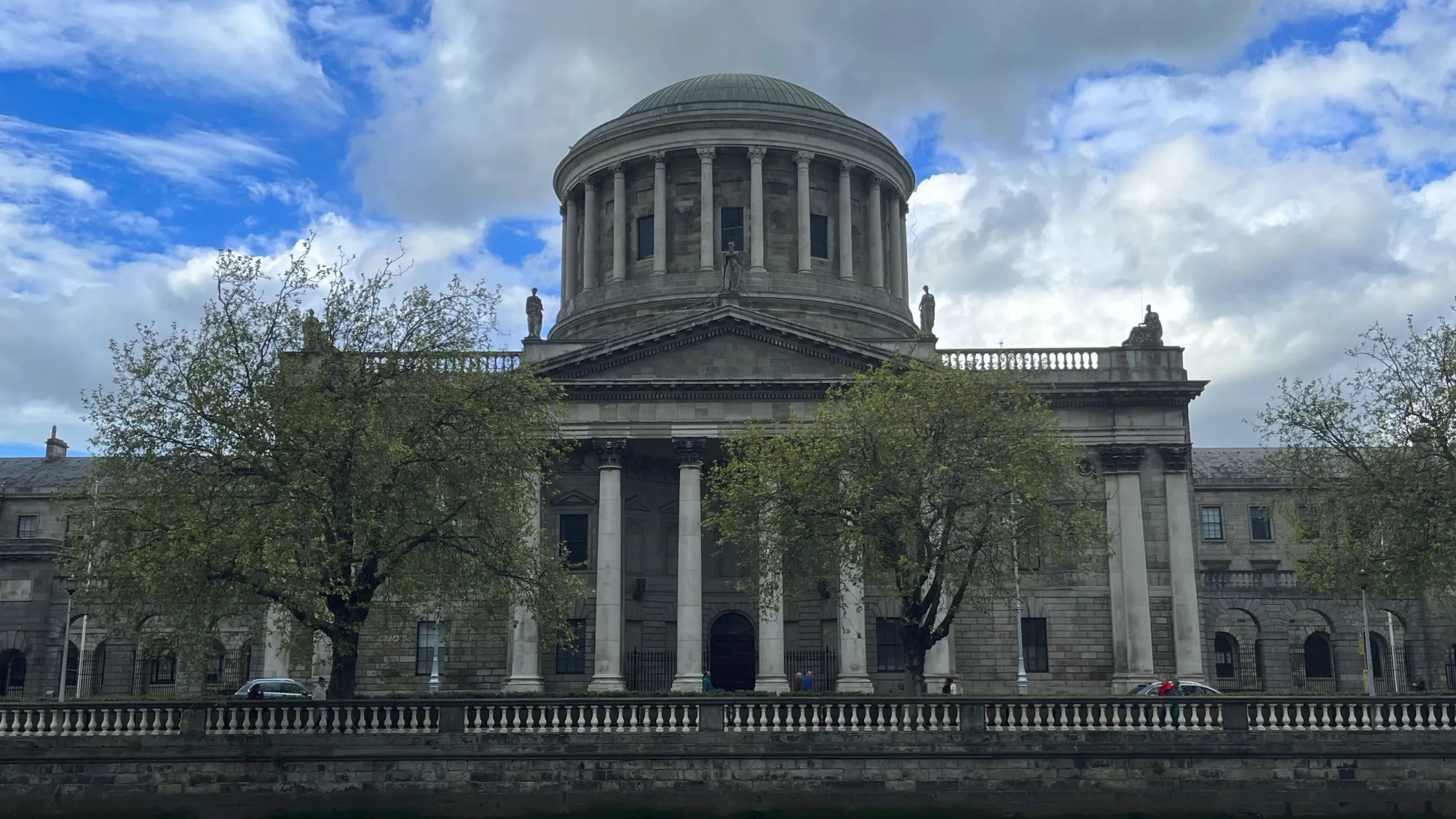 Our posse also got to learn about some changes coming to Irish pub culture. While we were in Galway, one of our party members was denied entry to an establishment - why, you ask? Because he was wearing track pants. We learned on that day that several pubs in Galway (and Dublin as well) have instituted rules around "appropriate dress" for their patrons and track pants do not fit the bill. We laughed it off and were able to find another watering hole with live music, but our friend will never live it down. We actually found several lovely places to take our pints such as The Brazen Head and also The Guinness Factory. At the factory we received the breakdown of Arthur Guinness himself, how the beer is made (and its key ingredients), as well as a pint in the top story observatory.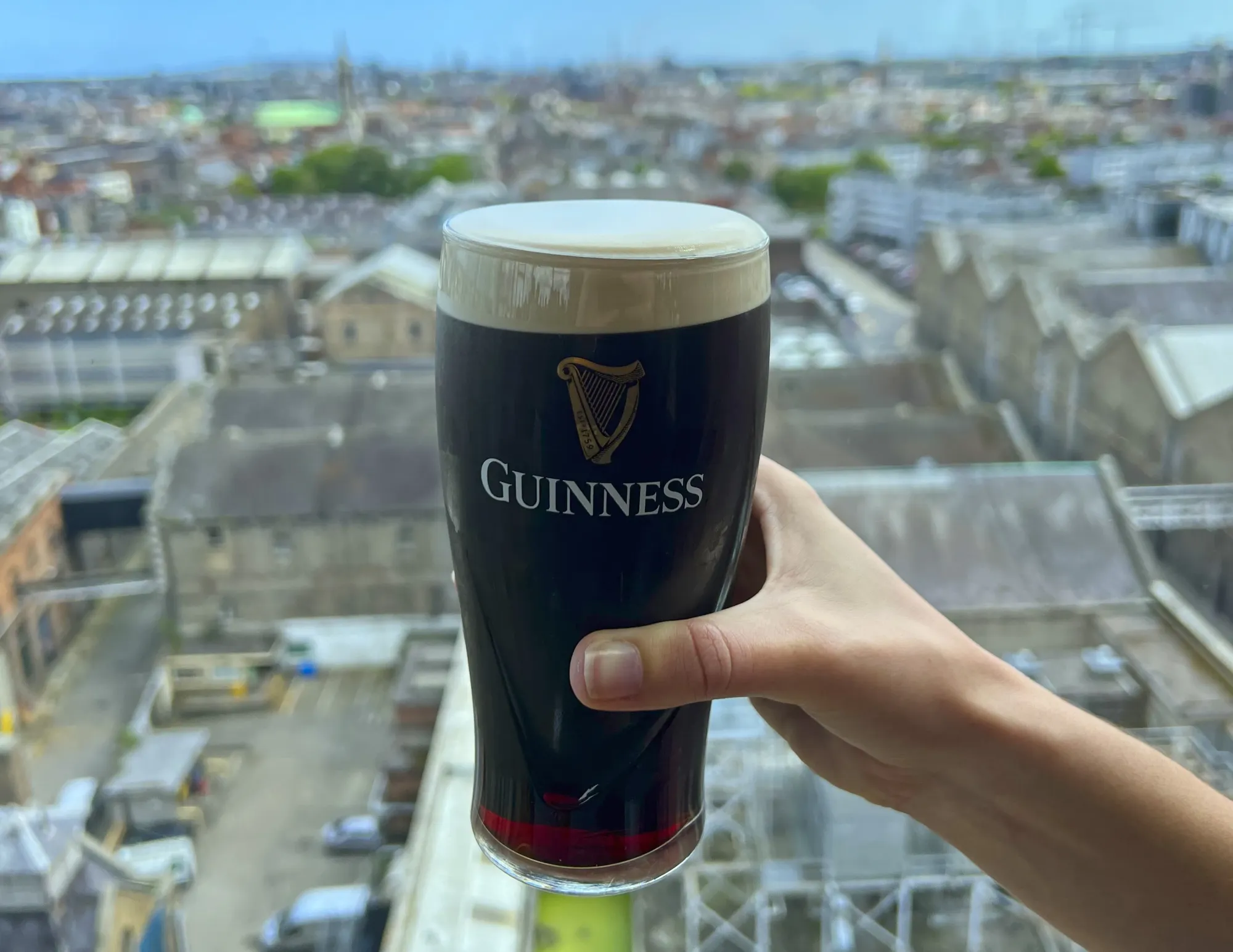 After our friends left, we had our first interaction with one of the sweetest parts of our trip. As you may know, Ireland is a part of our heritage tour this spring. And that means that several of our relatives came from Ireland. Well, when they emigrated, some of the family stayed behind – and that family has descendants. It was our absolute privilege to get to meet and connect with that extended family while we were here in Ireland. The first up was the eldest sibling. She met us in County Wicklow and drove us all over. We got to experience Glendalough together, eating a picnic in the sun. We took a mini walking tour through the mountains and saw the old monastic settlement. She helped us to see some of the smaller parts of County Wicklow that would have been difficult to access on our own. The time together was so delightful. She made us feel welcome and truly was a touchpoint for us during our trip. Those passports we renewed were actually mailed to her house - Thank you again!!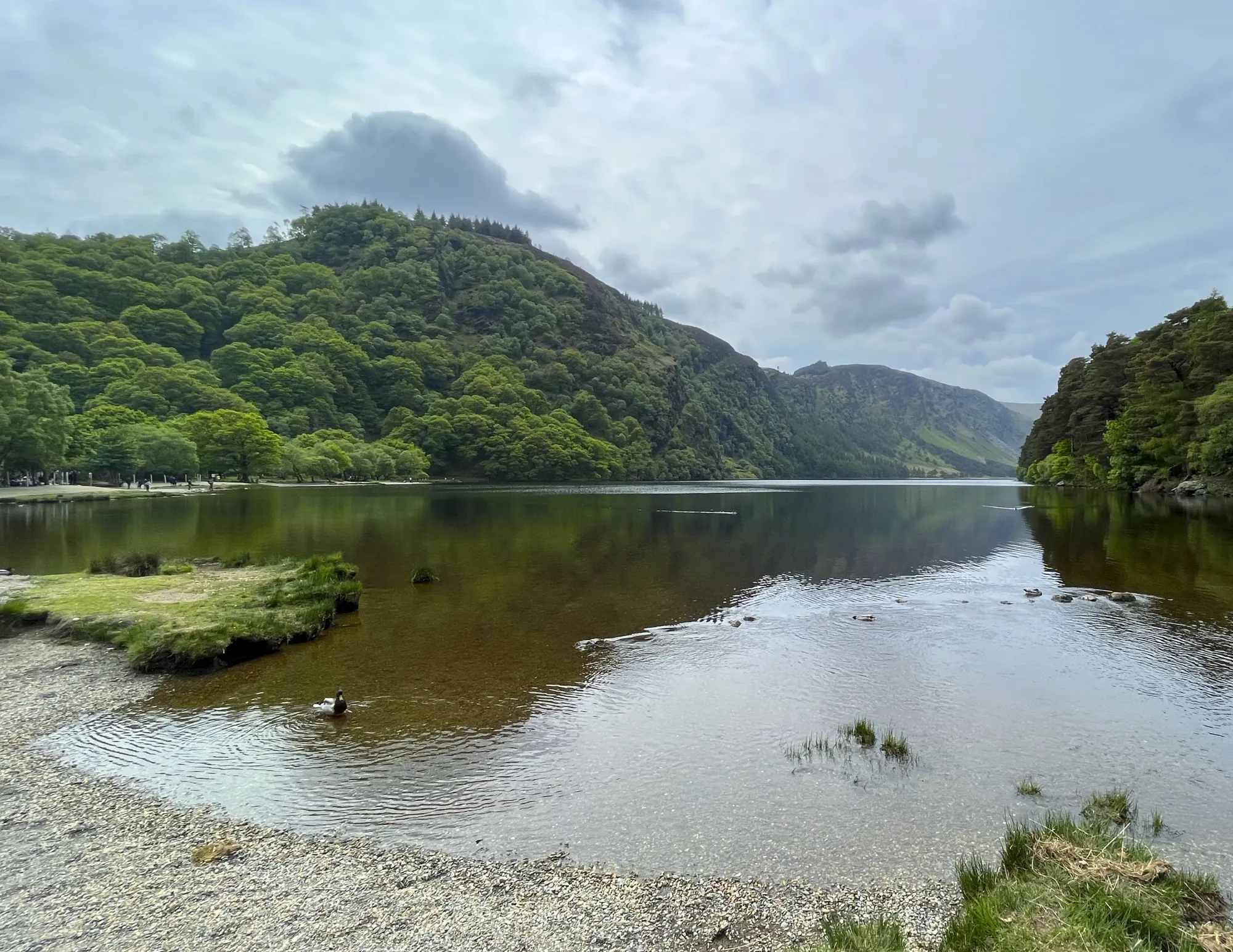 The next part of our stay was characterized by our second set of guests, my parents. They flew to meet us, and we connected in Galway. It was there that we met up with another sibling of the extended family. We got to spend a wonderful night at a pub I would say meeting each other, but upon first connecting it felt like we had been in one another's lives forever. We were able to dine together the next night as well. They were an absolute highlight of our time in the city and truly made us feel like Ireland was home and they were family.
It was from Galway that we rented a car and began our driving adventures. We started with a trip to the Cliffs of Moher and The Burren. They are as beautiful as we had always been told, and it was so charming to get to experience them in person. Trekking along the coast and looking out over the sharp drop-off was almost comical when we looked inland at the flat farmland covered in grazing sheep and cattle. Plus, when we were visiting the gorse was in season and adorned the countryside with yellow gems.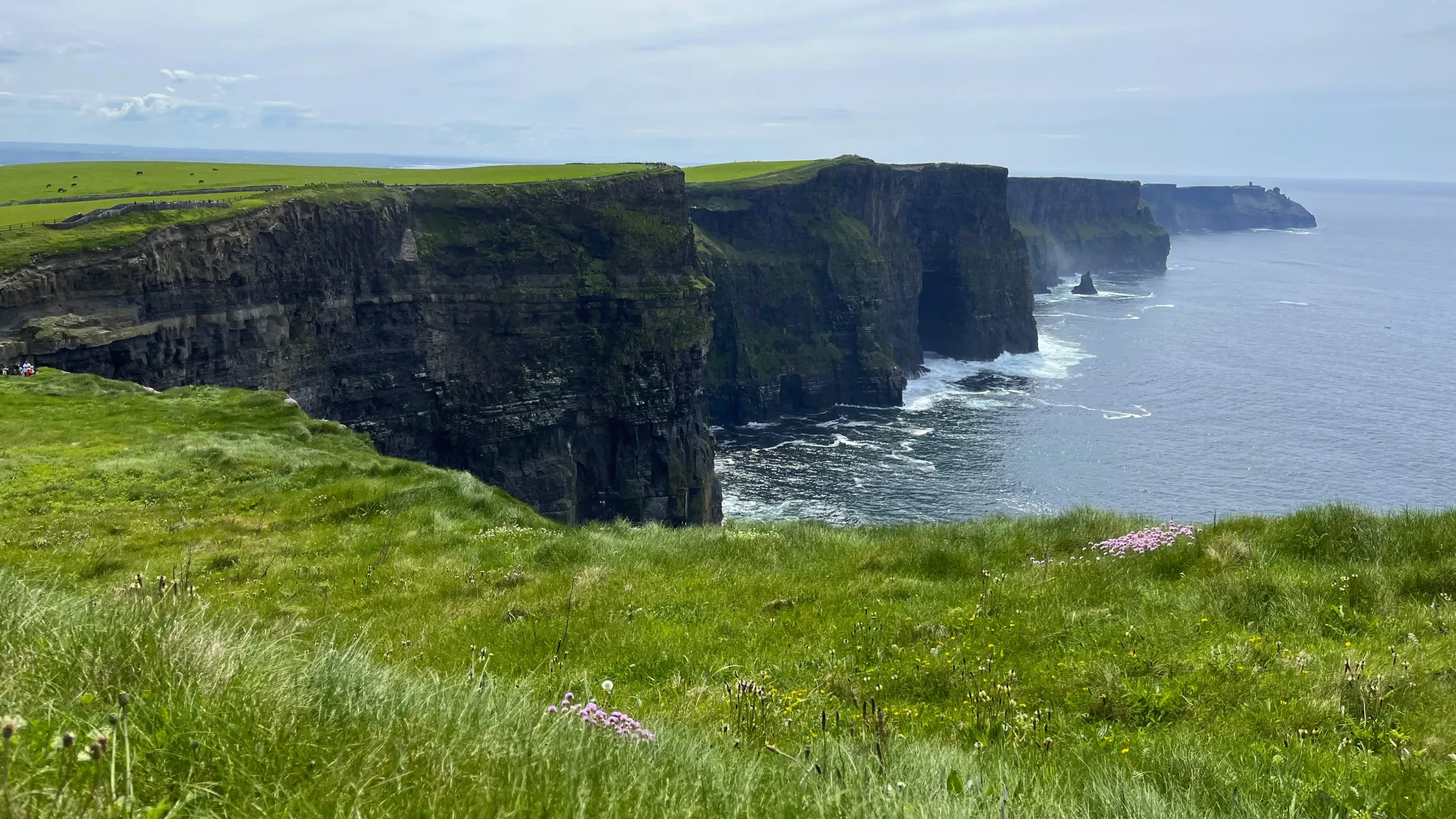 From there we took the car down the coast, further into County Clare, and met with even more delightful siblings. They kindly showed us the coastline near their residences (which was even more stunning than the Cliffs of Moher – but shhh! it is a secret) along with the childhood home and family cemetery of our shared ancestor. It was poignant to see what beautiful land, and wonderful family that ancestor left behind to travel to the "New World". Our gracious hosts were so generous and welcome us into their homes. We were able to dine together and were treated with warm hearts. We laughed a lot and truly loved creating memories together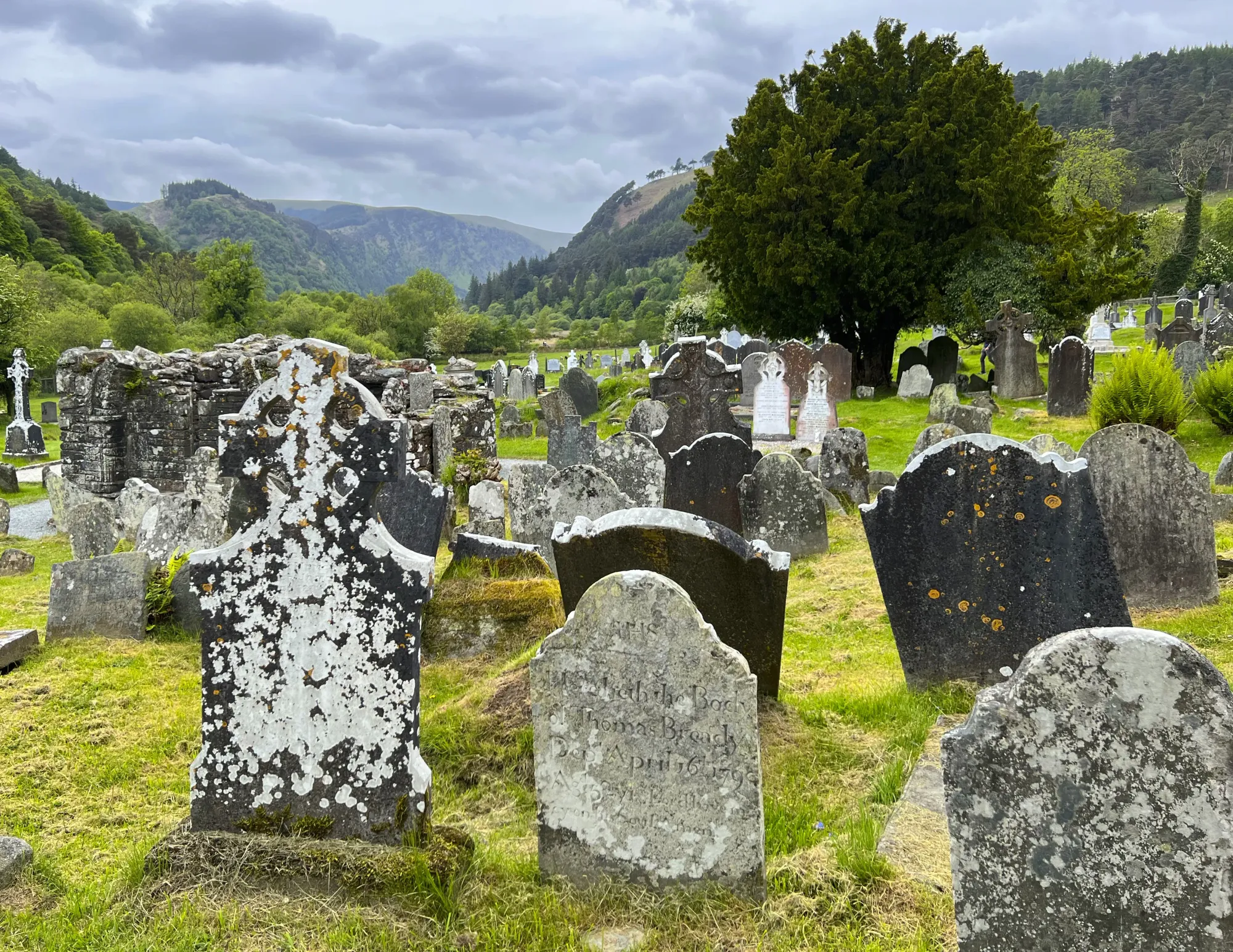 From there we carried onward, stopping in Limerick and Cork. We found a cottage to call home in County Cork as a base and were able to use our car to visit the Ring of Kerry. This was such a beautiful day for my car-and-countryside-loving parents. Each curve through the peninsula showed a more beautiful vista than the last. We made sure to plan a detour to get close to some old castles and used as many pull-offs as we could. As soon as the wheels stopped rolling the whole crew would leap out of the car and whip out the cameras and phones to try and do justice to the beauty our eyes were seeing.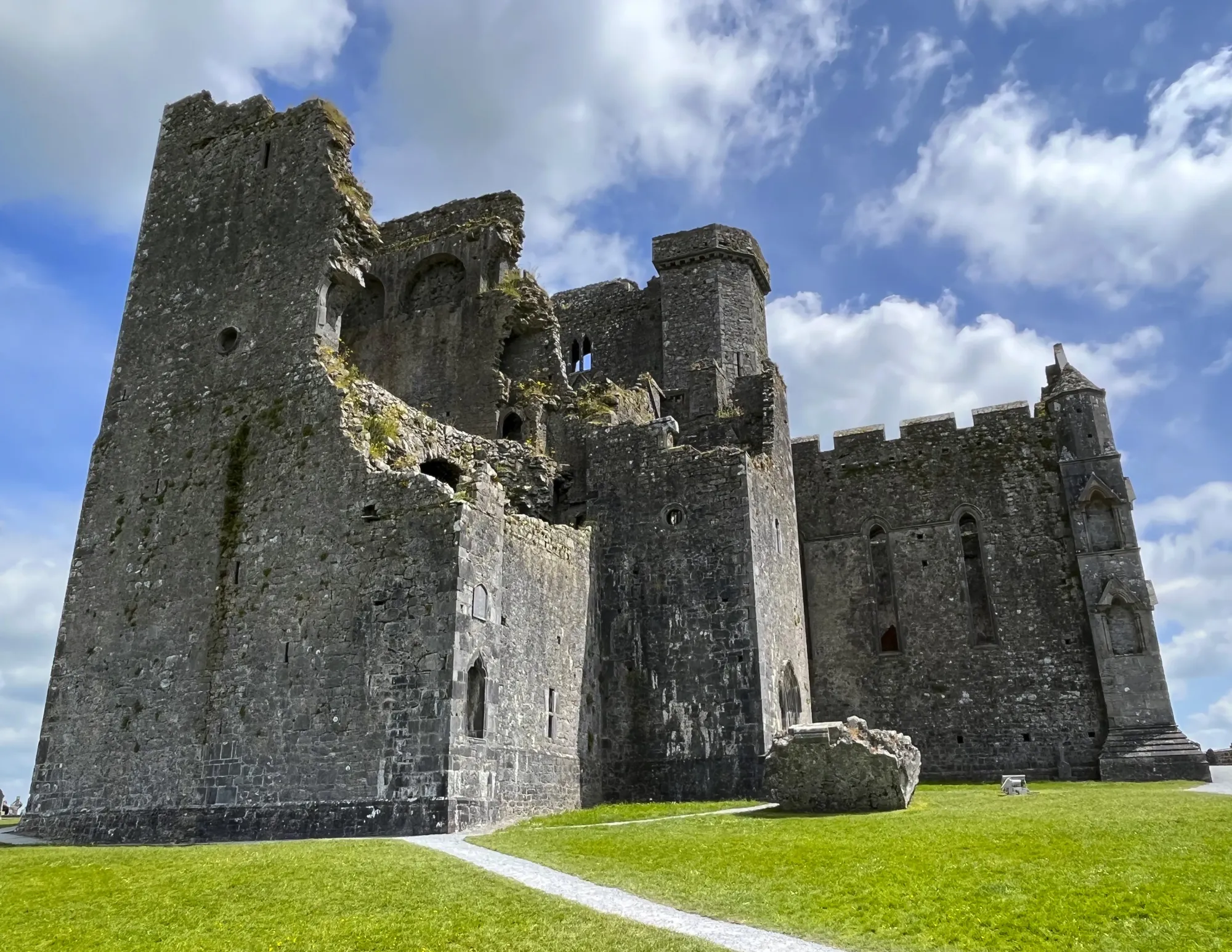 We also worked our way around the counties visiting the typical tourist sights Blarney Castle, The Rock of Cashel, and even the Jameson Distillery. We took tours through the different sights and parked ourselves for a picnic in the afternoons. We ate and drank our way through Cork and Cobh trying our best to take full advantage of the surprisingly sunny weather.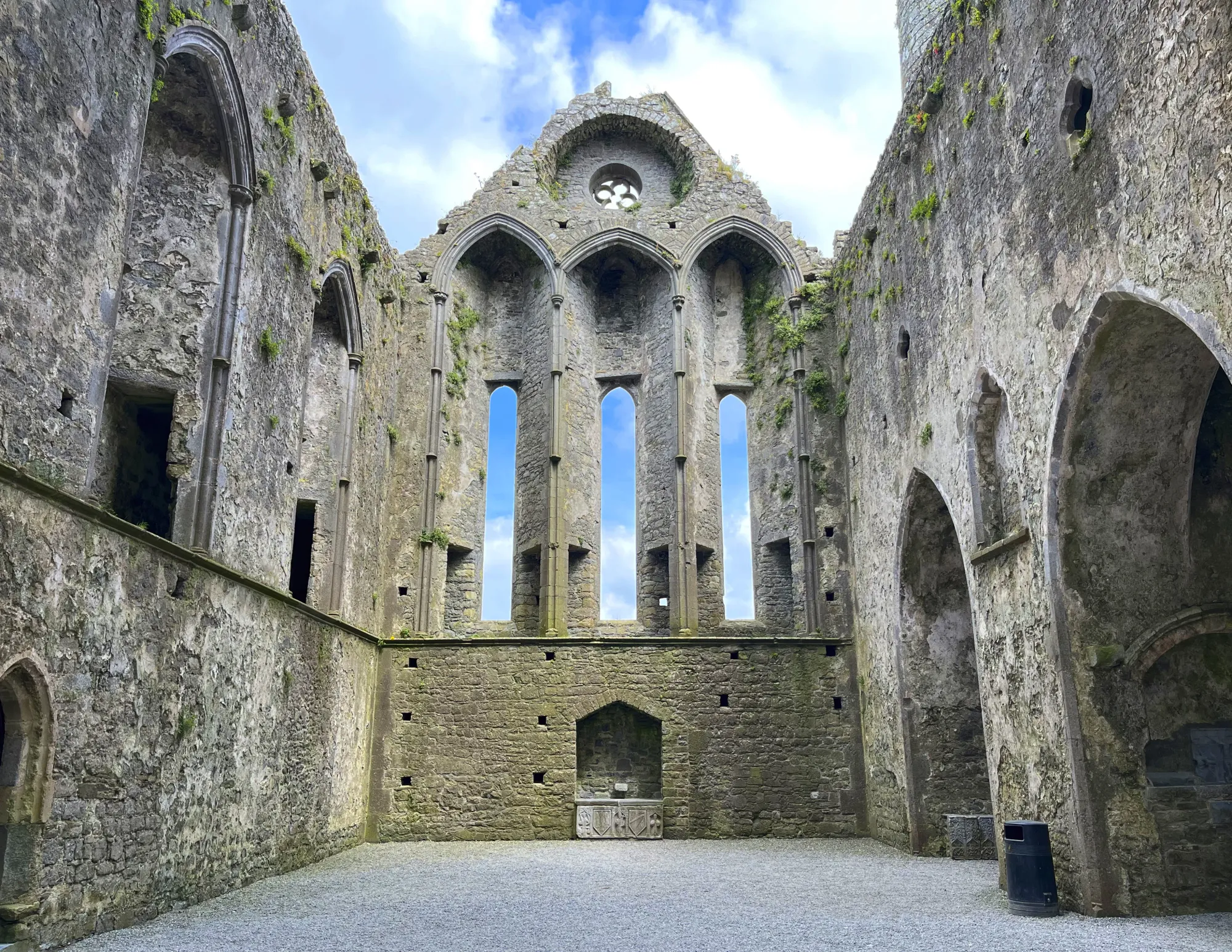 Ireland has been an absolutely beautiful place for us to visit. Its inviting nature, laid-back energy, and amazing people made us feel welcome and loved, like home. The countryside was just as idyllic and filled with rolling green hills and fluffy sheep as the movies tell you it is. We could not have asked for a more welcoming, kind, open-hearted connection with our extended family. They truly made the trip the absolute joy that it was – and we will be eternally grateful for their love. Plus, the live music in pubs at night made the whole trip feel like a party with every dining experience.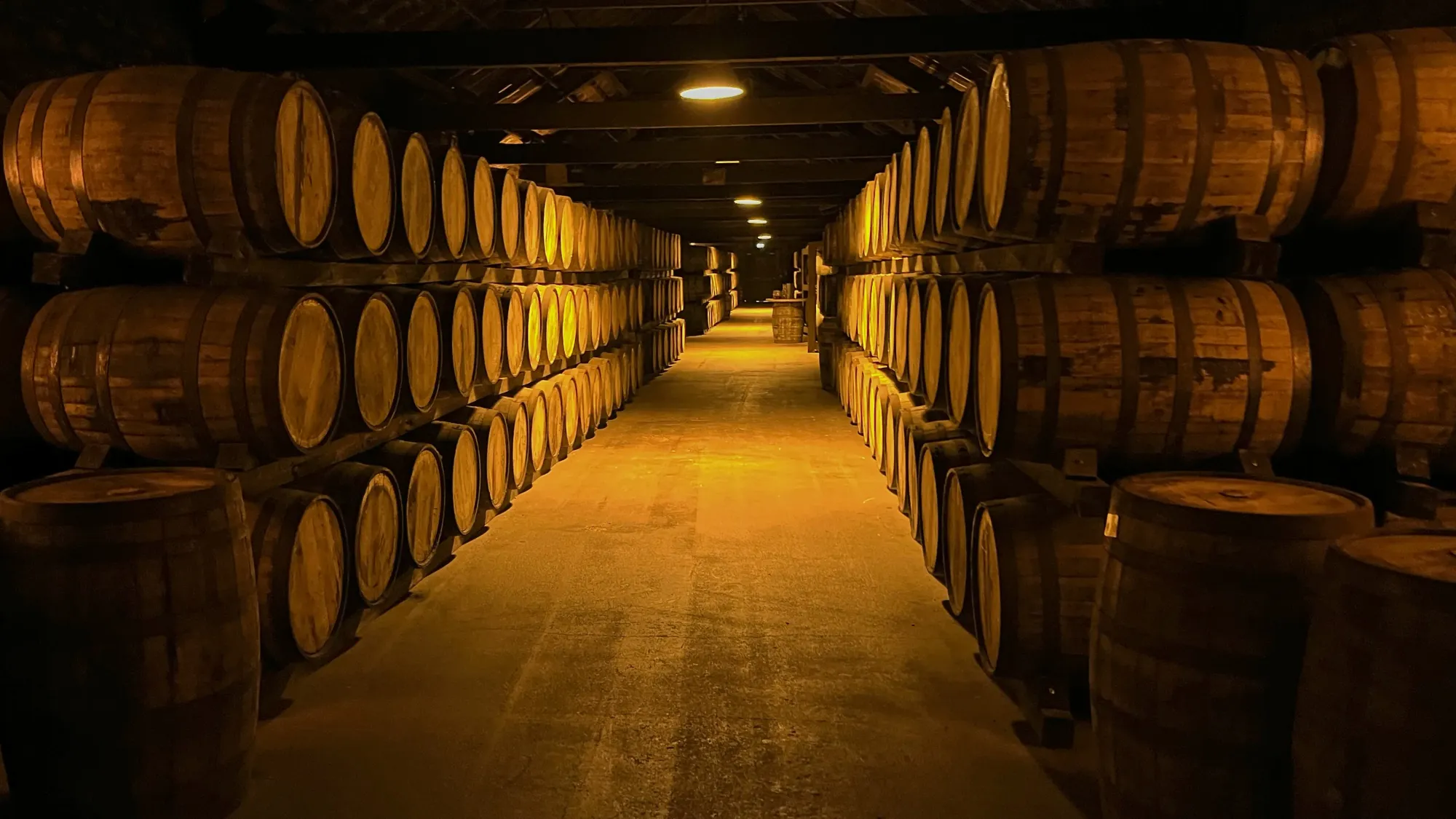 We made so many wonderful memories in Ireland, but for now, we have packed our bags. We are bouncing home for a quick stint to celebrate a wedding, but we will be back on the road soon. The next country we are traveling to is home to the most UNESCO World Heritage sites of any nation. Any guesses where we are off to next?