Journal #31 - Bosnia and Herzegovina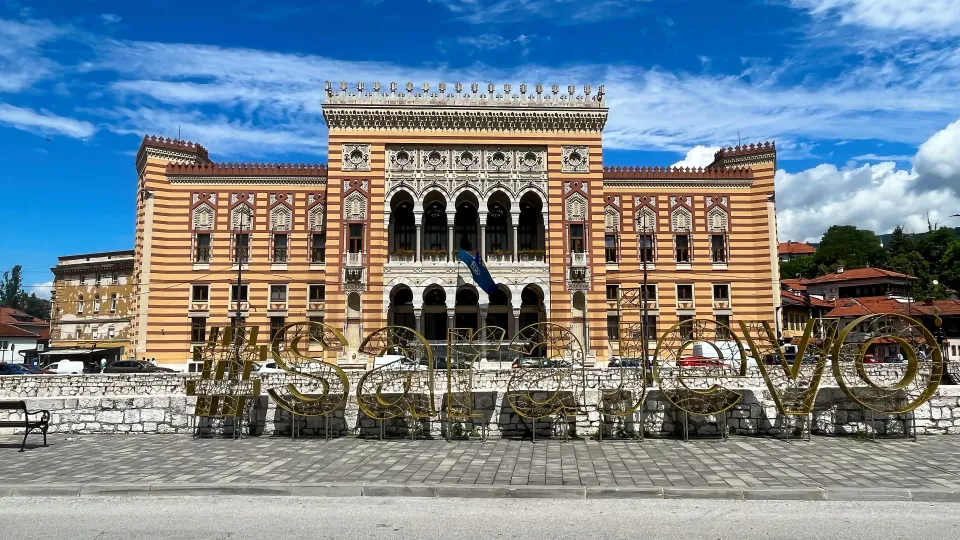 Dobar Dan from Bosnia and Herzegovina!
Our arrival here by bus was eventful, but it granted us the opportunity to take in broad stretches of the landscape. We rode past mountains, rivers, and some quaint towns. It was something we would not have had the chance to experience if not for the bus, so we were grateful. We were delivered to Sarajevo, which we used as our home base for this country, and are completely smitten. This city charmed us and fostered a sense of welcome in ways many other cities have not been able to.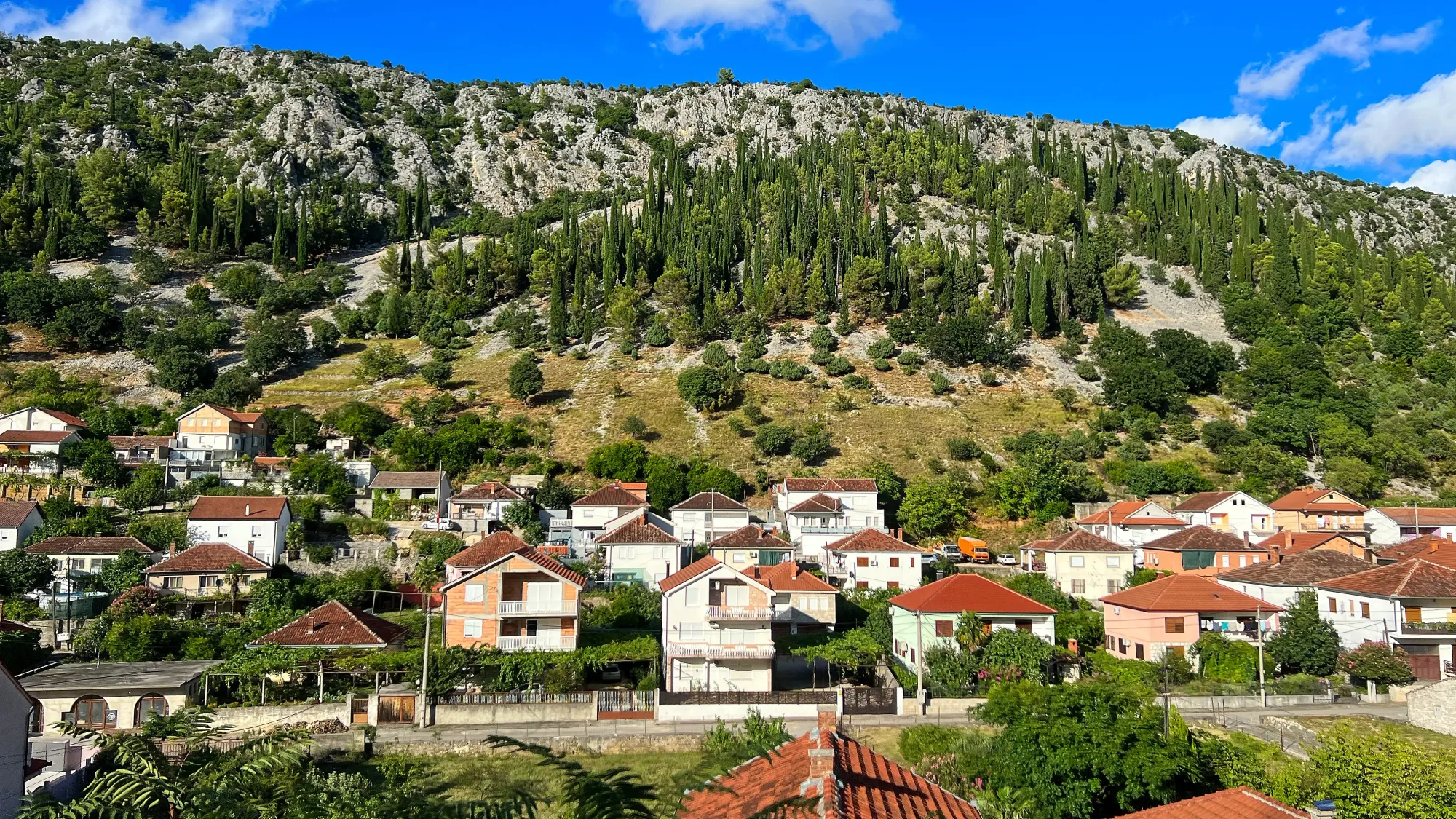 The sweetest welcome came from our dinner spot. We made a point during our stay to eat a variety of the Bosnia & Herzegovina foods. Those dishes will be cataloged in a gastronomy post soon; but, for dinner each night we did not mix it up. Instead, we made friends with the waiter at a singular restaurant and, craving it anew each evening, we returned every night of our stay. If that was not already homey enough, the part that brought a smile to our faces, was the waiter who (upon our second night eating with him) memorized our order.
When we walked in on night three he recited it back to us with a proud smile. Then on the fourth night, when we tried to order he just said "I know" and delivered our food perfectly. It helped that this was not a fancy spot, it was filled with locals just drinking their yogurts and ordering kevapi in sets of 5, 10, or 15. We discovered through this restaurant our love of kajmak – a cheese-like clotted cream that made our tongues sing. This restaurant was our absolute favorite and we would go back again tomorrow if we could.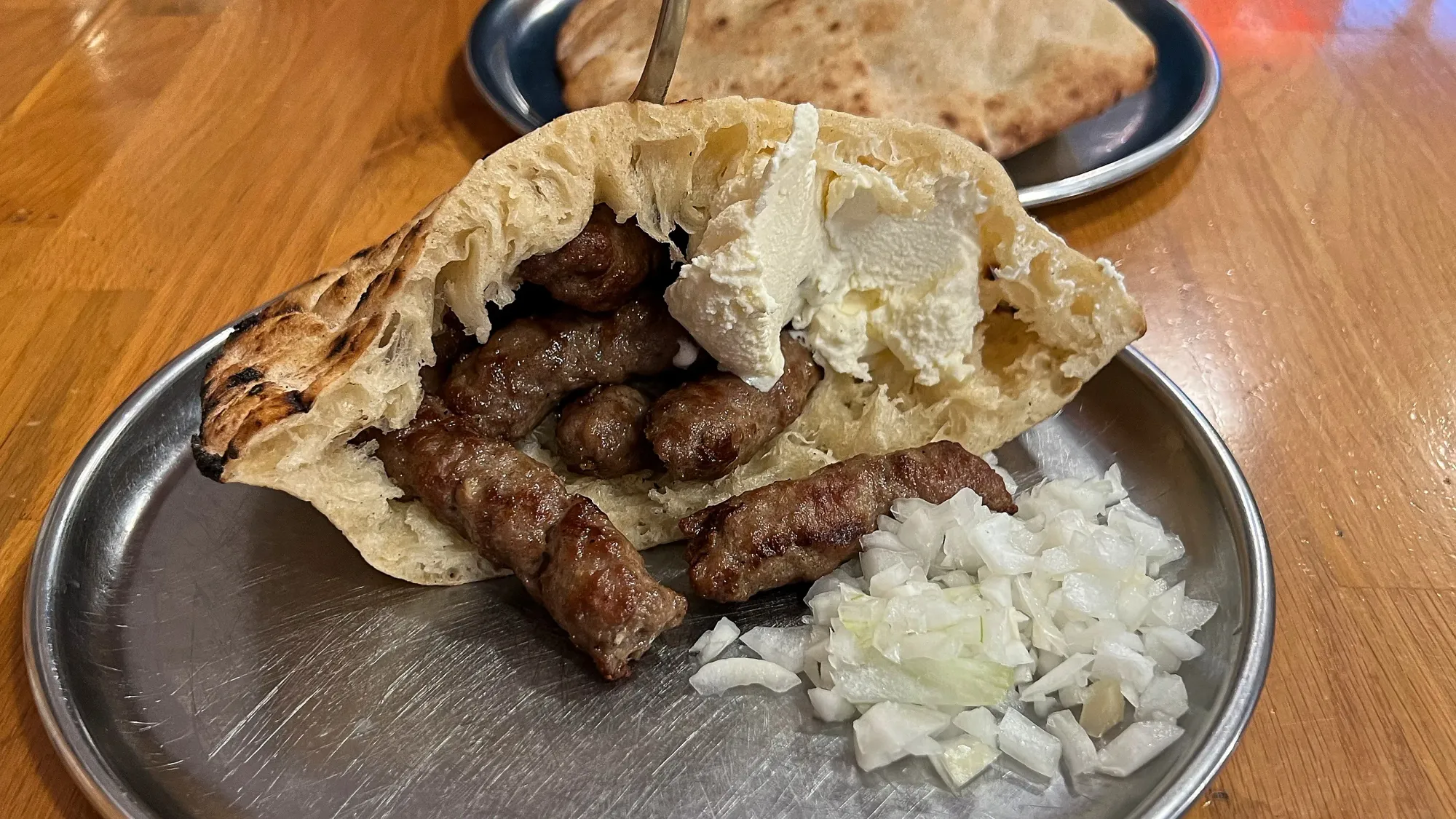 Sarajevo had more sights than just its food scene (though we loved that). It also has been home to a large chunk of history in the last one hundred years. For starters, we visited the Latin Bridge – best known for being the location where Archduke Franz Ferdinand was murdered – igniting the flame that kicked off World War I. Bosnia and Herzegovina also had some violent history throughout the nineties. So, we made sure to visit the Genocide Museum to learn about the events of the Bosnian War and how it has been handled since. We also read books while we were there that gave first-hand retellings of the siege and more about what that looked like for the residents.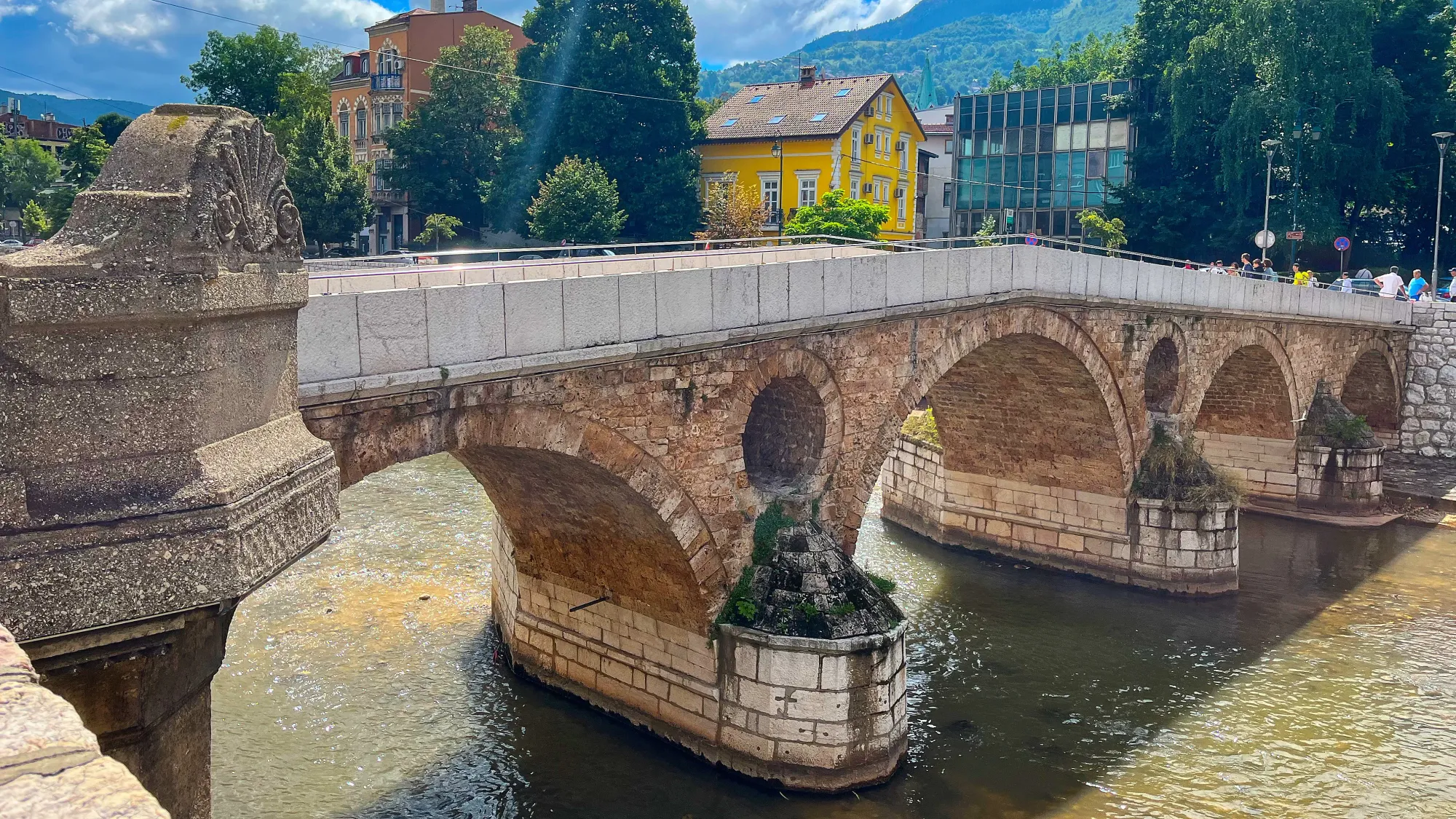 Nowadays, Bosnia and Herzegovina is pleasant to visit. We met some kind individuals and got a sense of their spirit from some city legends. One, which stuck out to us, tells of the "House of Spite". This is a residence that used to sit on one side of the river; however, when the Austro-Hungarian officials took control of the city they wanted that lot. The agreement between the owner and those officials resulted in their house being rebuilt brick-by-brick on the opposite side of the river in exchange for giving up the land. Today, it stands as a restaurant where you can learn all about its history.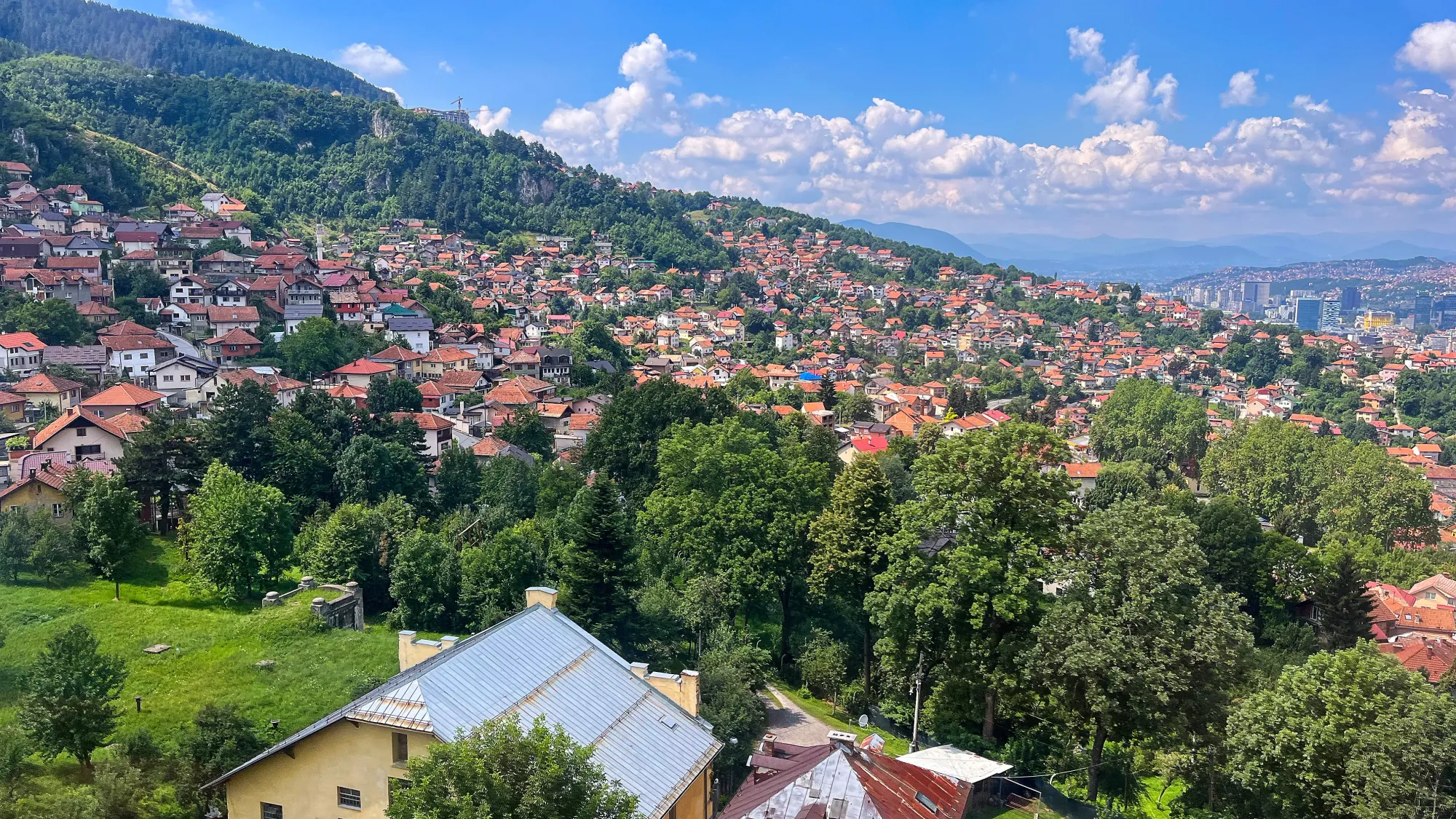 Another fun thing we enjoyed in Sarajevo included riding the cable car up to Mount Trebević. This is one of the key locations Yugoslavia used when they hosted the 1984 Winter Olympics. Today the remains of their luge track is still available to visit. Much of the track is dilapidated and covered in graffiti, but that adds to its modern character. We pretended to slide down the path ourselves and enjoyed spending the day taking in the gorgeous weather and overlooking the city.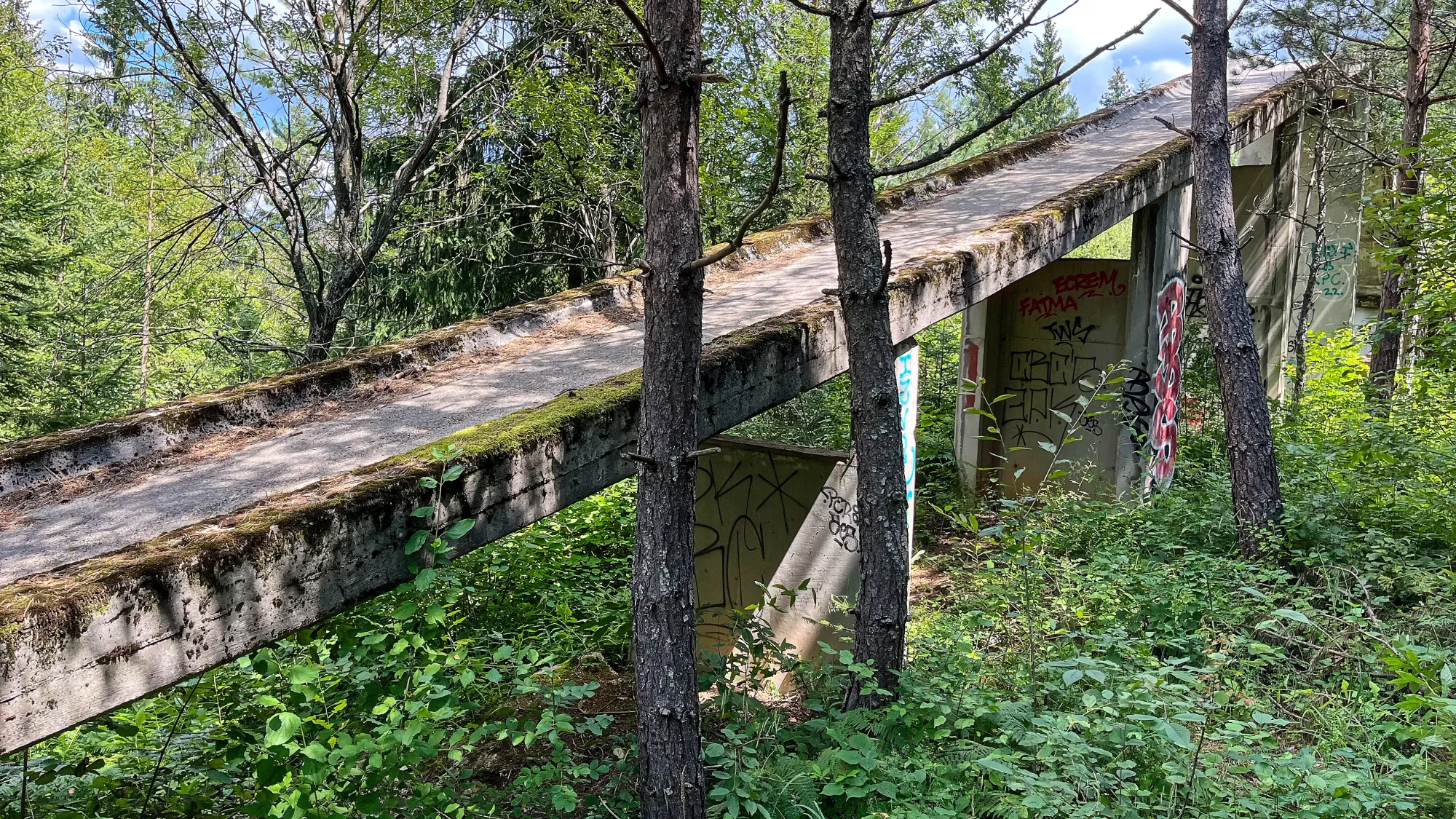 Our stay in Bosnia and Herzegovina has been a delight. We loved the routine of a regular dinner (for the first time in a long time) and we appreciated getting to see the peace and beauty of a country we had only learned about within the context of war. This was a gem of a stop on our tour and we were thrilled to be able to give it its due. Now, our bags are packed, and we are headed to the nation that gave us the Nobel Prize Institute. Any guesses where we are off to next?