Journal #8 - Bhutan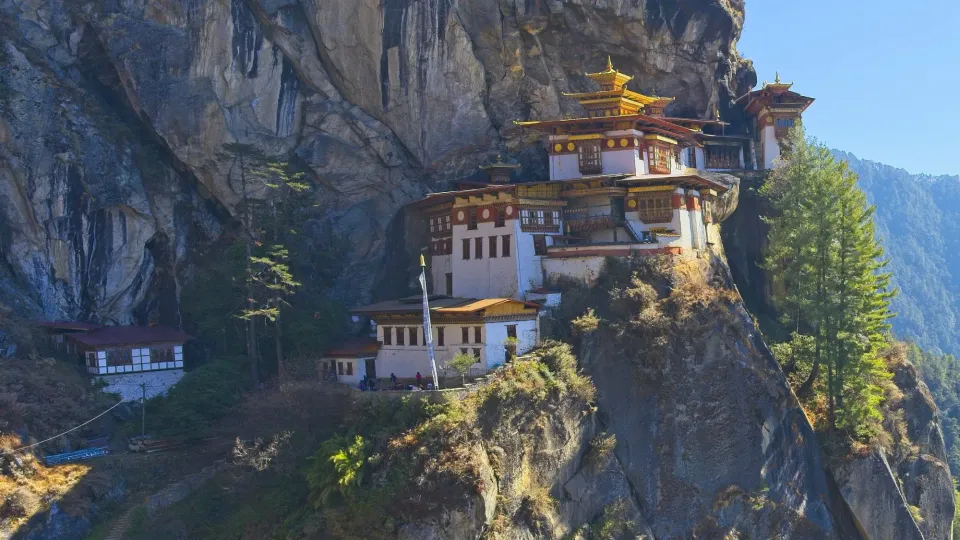 Namaste from Bhutan!
Bhutan is absolutely wonderful. Everything about our time here was lovely. From the guides we worked with to the sights we saw, to everything we learned about the government and the sports we watched them play – all a delight. It has been our pleasure to travel around Paro and Thimphu, Bhutan. We got to take a mini hike (nothing compared to what we just did in Nepal) and try our hand at a new sport, archery. We could not be more appreciative of how welcoming and receptive the Bhutanese people were and would really love to come back and live this way again in the future.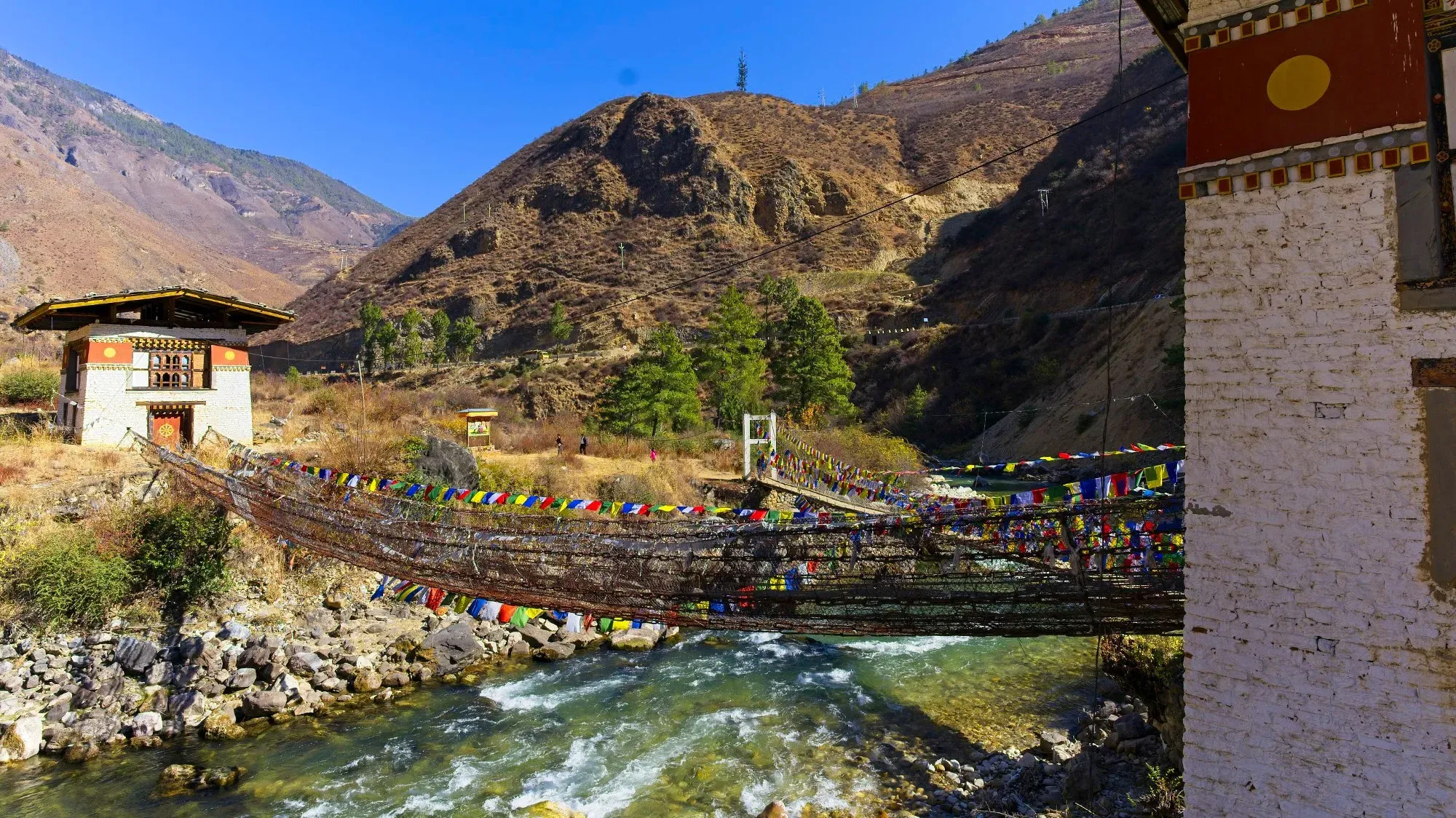 To avoid painting too rosy of a picture, I will caveat my praise with the note that it was actually a bit of a hassle trying to plan our trip to Bhutan. Having just reopened their borders post the pandemic in September of 2022, the new normal for Bhutan is undetermined. And what is really different is the cost of their SDF, a fee charged per traveler per night. The price was raised for all tourists traveling since the borders opened and it is still too new to know what impact this change will have on tourism. The SDF was, for us, expensive enough to have been a deterrent for staying here even longer. Additionally, the process of obtaining our visa took (compared to other countries we have applied in) an exceptional amount of time and effort. All this to say that the lead-up to our visit had a great deal of lift, but we maintain the payoff was definitely worth it.
Note: SDF = Sustainable Development Fee – This fee, paid by every tourist, funds the nation's education and healthcare systems along with other programs "to help combat the negative enviornmental effects of tourism". This is part of the Bhutanese government's mantra of wanting "High Value, Low Volume" tourist.
During our time in Bhutan, we tried to pack in as much as possible. The guides we worked with were generous with their time and knowledge. They often suggested additional stops and sights plus gave us great restaurant recommendations, including a delicious traditional homestay serving all Bhutanese food. With them at the helm, we visited Paro (the city you fly into on their national airline – Druk Air) and Thimphu, the capital. They drove us to see a chain link bridge, the one hundred and eight stupas at Dochula Pass, Rinpung Dzong, the Buddha Dordenma statue, and much more.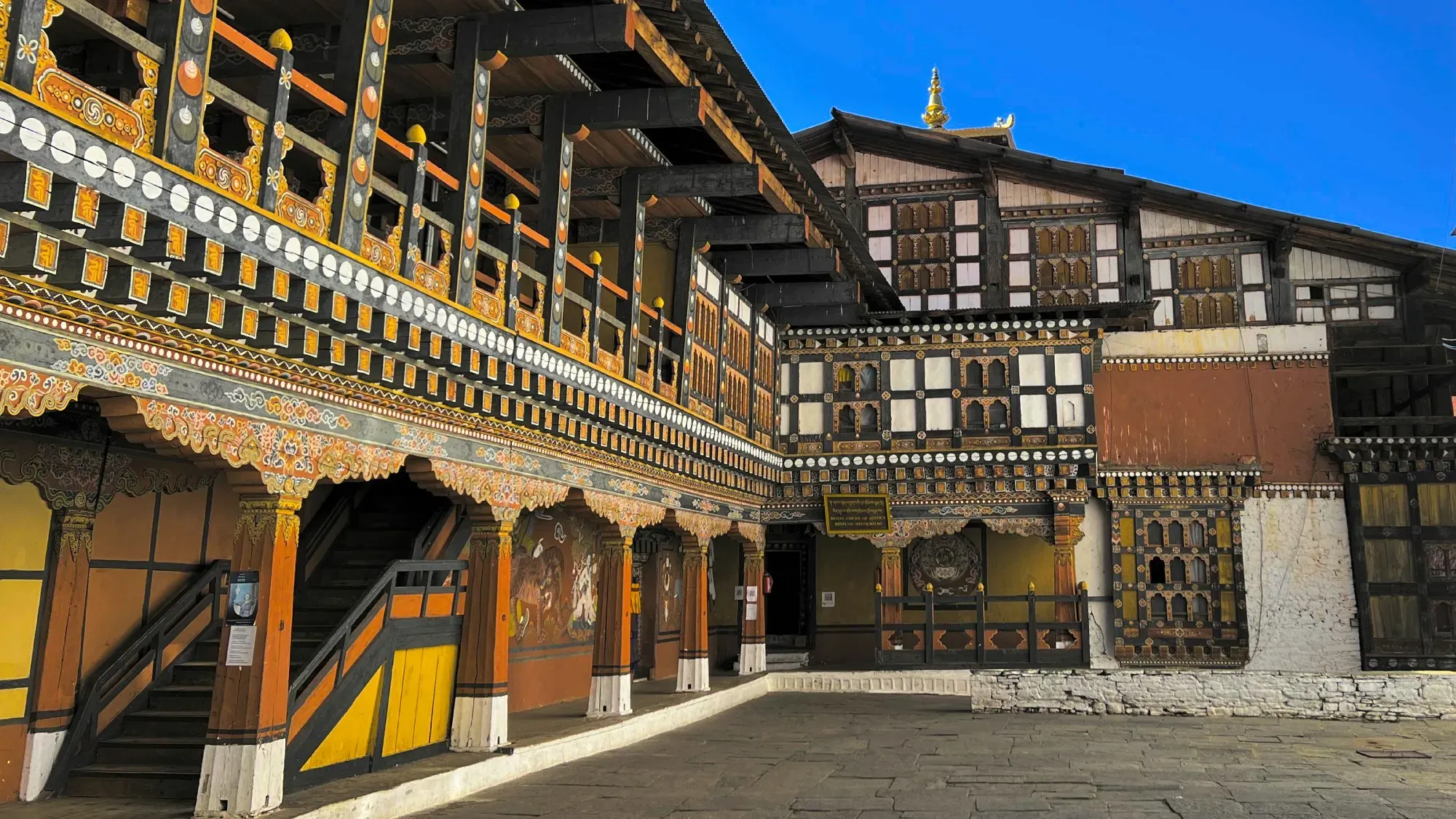 We also got to enjoy several first-time experiences for us, such as watching an archery tournament. Shot at a distance of 140m for traditional equipment, these tournaments take place casually most weekends but also are held very formally during festivals as it is the national sport of Bhutan. These are also particularly interesting to watch as players encourage/taunt their competitors while they are shooting and dance/sing songs whenever someone hits the target. All while wearing "traditional" Bhutanese attire which for males is referred to as a gho.
Gho - a knee-length robe tied at the waist, worn by males
Kira - an ankle length dress wrapped and tied around a woman's body
The gho/kira is worn not just during archery tournaments but also during work for a government office, school, hospitality, or any formal gatherings. These robe-like garments are often made from muted colors and cheaper materials for day-to-day use, but are quickly elevated with hand-woven fabrics in vibrant colors for festivals and formal events. Weavers can spend as many as eight months assembling just one panel of fabric out of the three needed for a gho and four needed for a kira. These garments are worn to maintain a touchpoint with Bhutan's cultural heritage. While not required to be worn in daily life, many people enjoy the style so much it is all they wear. As such, Bhutanese residents can be seen walking around in ghos and kiras every day.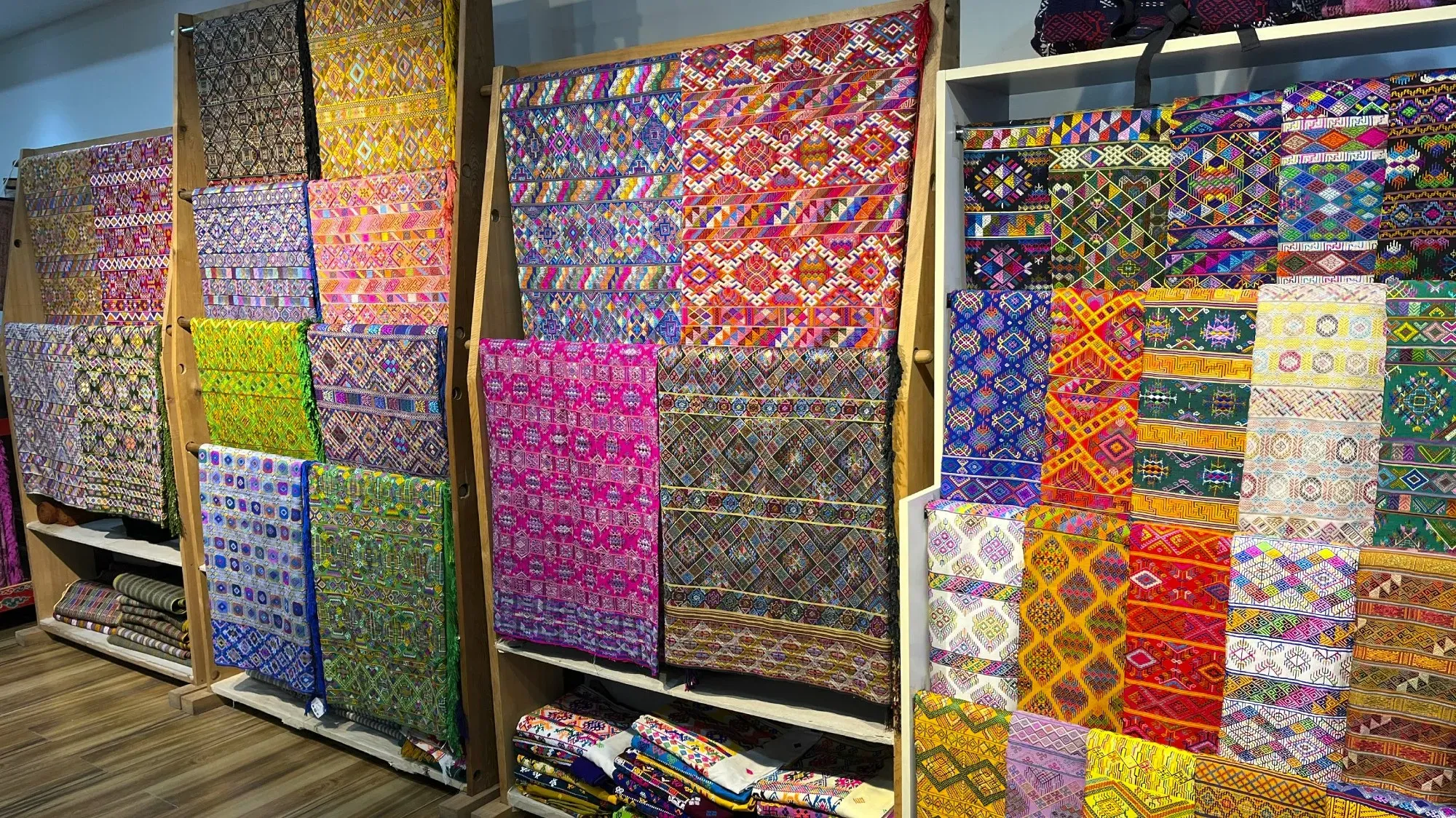 Another really enthralling experience for us here was our hike up to the Tiger's Nest Monastery. Located in the upper Paro Valley, the monastery consists of a series of temples that were built into the cliffside. A Vajrayana Himalayan Buddhist location built in 1692, this monastery is one of the most iconic sites in Bhutan. Compared to the hiking we had just been doing in Nepal, the walk up the mountainside was leisurely and pleasant. The monastery peeked in and out of sight along the path, giving us the opportunity to take pictures of the exterior from several angles. Our guide brought us inside (where no photography is allowed) and explained who each temple is dedicated to, which figures the statues were of, and the symbolism of the butter lamp offerings. He gave us time to meditate and really helped us to understand the significance of the location we were in.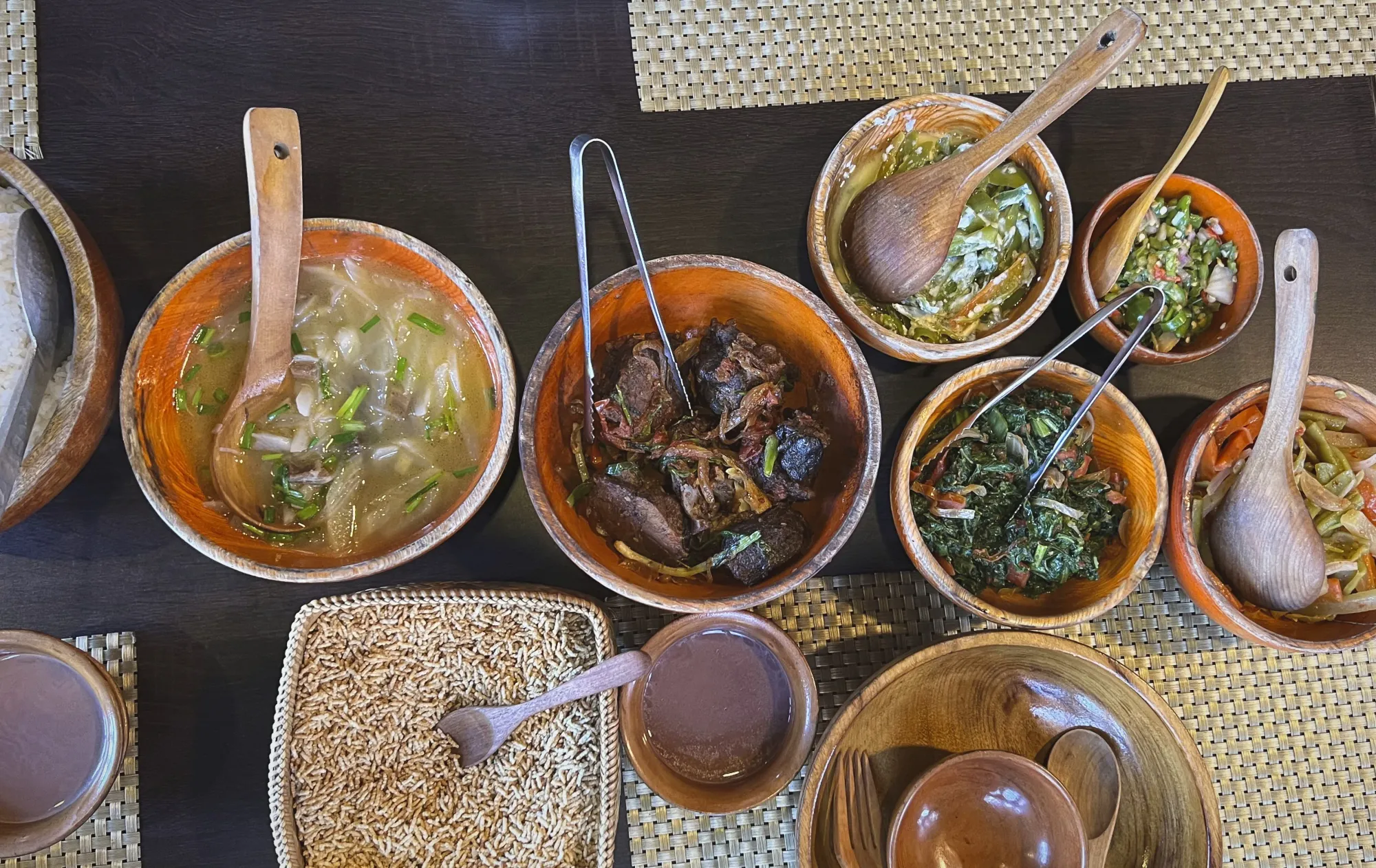 Bhutan is known for a couple of things. Firstly, its commitment to the environment. Their constitution even requires 60% of the nation to be covered in forest. Currently Bhutan has 72% of forest cover exceeding that expectation. Secondly, they are known for the government prioritizing their GDH or Gross Domestic Happiness. As a small landlocked nation that remained isolated for many years, Bhutan recognizes that it cannot compete with powerhouse countries on GDP (Gross Domestic Product). Instead, Bhutan's government focuses on doing everything it can to make its citizens' lives pleasant. That is why Bhutan is often rated as the happiest country in the world. And the third big thing that Bhutan is known for is its spiritual retreats. Due to its beautifully supported environment, history of Buddhism, and generally contented population Bhutan is an ideal place to host the perfect relaxing getaway.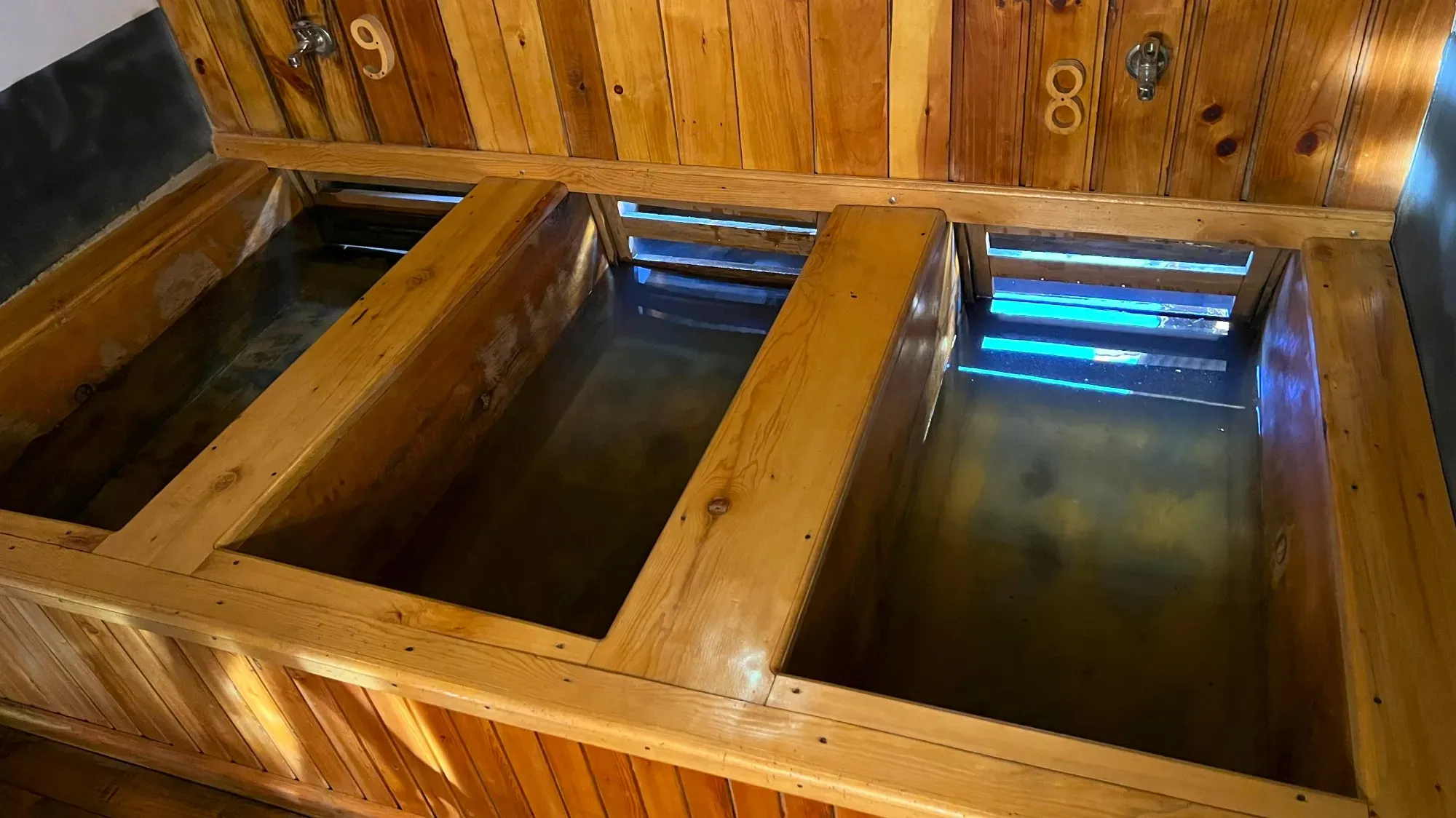 We did not have the time to participate in such a retreat, but we did make sure to carve out space in our itinerary to at least get a taste. We worked with our guides to go and have hot stone baths. These baths typically occur in wooden tubs. Our guides said that they personally used to carry their own down to the riverside and bathe in fresh water while camping. You fill the tubs with fresh river water mixed with artemisia leaves (for their medicinal properties). Then on the other side of a built-in partition, you drop in hot river stones that have been warmed over a fire to heat the bath. This relaxing experience is a great way to rinse off a day hike or just relax and destress. I am honestly considering installing one if I ever live near a river. The baths were exceptionally peaceful and a real pivot from our constant on-the-go travel. We both enjoyed taking a breath and really sinking into this Bhutanese tradition.
There is so much more I could share about Bhutan. Our guides were phenomenal and abundantly generous with all the information they were willing to share about their daily life, Bhutanese culture, and the government. We really felt ingrained into their society and welcomed with open arms. We have absolutely nothing but wonderful things to say about our time here in Bhutan and already want to return. But for now, our bags are packed and we are off to our next destination, any guesses where? Hint: Over 70% of the world's spices are produced here.