Guide to Italy (Pt. 2 - Central Italy)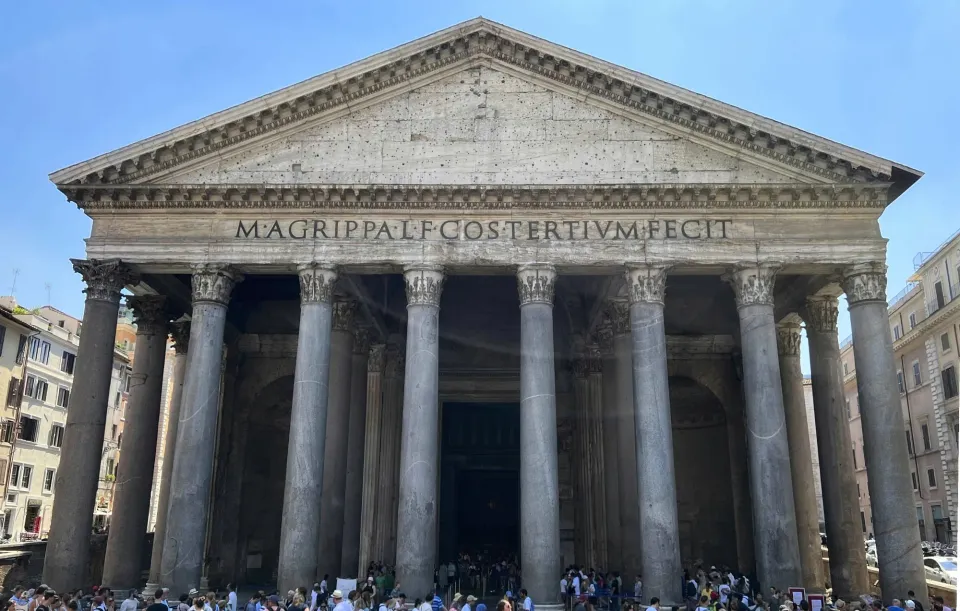 Central Italy is densely packed with centuries of Roman history. As one of the most impressive empires this Earth has seen called this land home, there must be something to it. From the rolling hills of Tuscan wine country to the aqueducts and ancient walls surrounding Rome, there is something to see everywhere you look and you can curate your trip for whatever mood you are in. There's religious tourism (or art or history) in Vatican City and with UNESCO world heritage sites across the region (Siena, Florence, etc.) you can hide in smaller towns "Under the Tuscan Sun" or you can zip around on a Vespa for a "Roman Holiday". Central Italy is filled with history, art, beauty, and lots of pasta. Just remember to bring your walking shoes.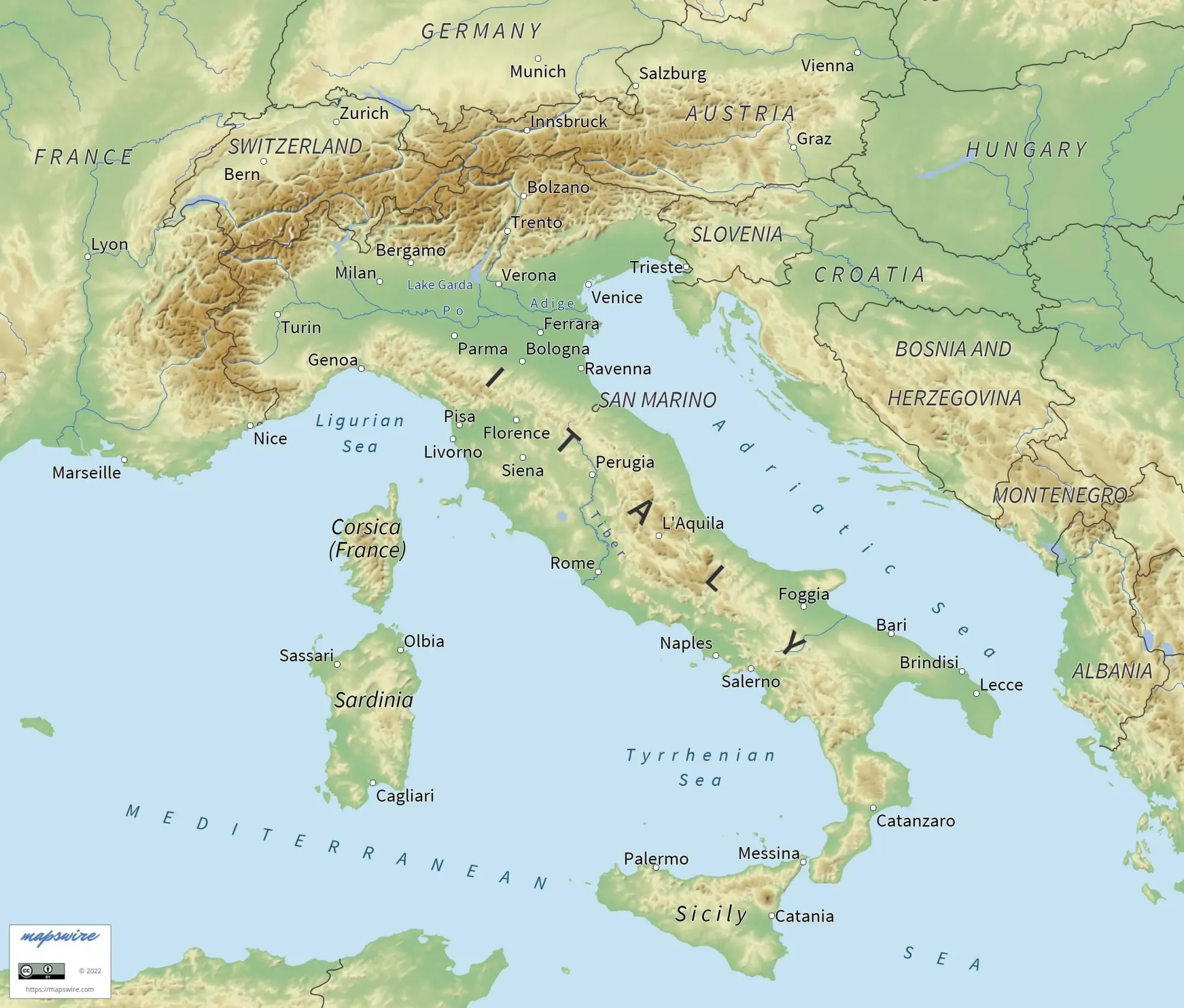 Logisitics
Weather / Climate
Spring's weather in the 10°C/50°F-21°C/70°F (with occasional colder spells, so wear layers). The weather is moderate and pleasant, great for countryside travel. Summer months, particularly July and August will be around 27°C/80°F easily. Due to the heat many businesses take the whole month of August off, so many things will be closed during this season, but the cities will be much less crowded "if you can take the heat". Temperatures will start to cool down into the fall, with September being crisp (around 21°C/70°F) but it can get wetter during this time. Many businesses will start to introduce "winter hours" starting in October, so look up where you're trying to go before visiting.
When To Visit
For comfortable weather, shoulder months are the way to go; however, expect that cities will be full of their regular hustle and bustle on top of tourists aplenty. If you want less crowded experiences (and maybe to not feel like a sardine during your tours) then August is a good time to visit. This is because many locals flee the cities this month. The flip side of this coin is that many businesses will also close for 2-4 weeks of the month (Shops, Gyms, Restaurants, and so many more). So if you are looking for a particular experience or do not love the heat, this is probably a best to avoid period.
Seasonal Festivals / Celebrations
Italy maintains strong ties to its Catholic roots, with many small towns each celebrating the patron saint of their location, so be sure to look up where you are traveling specifically for the chance to catch a colorful parade. This also means that visiting during the Epiphany, Easter, or Christmas will be filled with fanciful decorations and maybe even a parade.

Rome's Birthday – April 21st – is characterized by mock gladiator battles, trench digging, reenactments, and a multiday celebration ending with a costume parade around Circus Maximus.

Pallio dell'Assunta - Annual bareback horseback race around the Piazza del Campo in Siena on July 2nd & August 16th (with the 16th being the more famous of the two). Named in honor of the Assumption of the Virgin Mary the day before.  This race pits jockeys from several of Siena's neighborhoods against each other for bragging rights.
Safety
Italy is a relatively safe place to visit. Aside from the usual pickpockets and tourist scams around major sites (Leaning tower of Pisa, Colosseum, Trevi Fountain, etc.), there have been no recent acts of terrorism or any spikes in attacks that would warrant fear. Keep your city awareness up and never be flashy with your cash, but expect to enjoy a comfortable holiday.
Visas
Italy participates in the Schengen Agreement so residents of the USA, Canada, Australia, New Zealand, Japan, EU nationals, and several other nations can enter the region (Italy included) for 90 out of every 180 calendar days without a tourist visa. The recommendation is always to have remaining validity of at least six months on your passport and to have blank space for a stamp.
Transportation
Car rentals are available aplenty in Southern Italy. You can find pickup locations at all major airports and throughout the city. Most vehicles you come across will be manual (as is expected in a European nation). The highways have fairly obvious/familiar road signage. City driving can be stressful to a meek driver since everyone else operating their vehicles will feel like they are out to challenge you. In several instances, other drivers will pull out or join your lane without warning or right-of-way. So you will need to stay focused on the task at hand. Always keep your head on the swivel for the higher-than-average number of motorized bikes on the road. Having a vehicle can be a convenient way to get to some more remote areas. Do note that the further south you travel, the less likely towns will have the city planning to support cars. Streets will get extremely narrow very quickly. It is also important to keep your eyes peeled for ZTLs or (zones of restricted circulation) which will not be called out on your driving maps/apps; but, you will be fined for driving through.
While car rentals may be more familiar and work, we always recommend the public transit system. The trains are clean and run efficiently between major and minor hubs. The Metro system is decent, and while buses have a slightly erratic schedule, they are practical for getting around the city.
Specific Packing Suggestions
There are no special packing requirements for Italy. If you are traveling in the summertime, come prepared with sunscreen, a hat, and clothes that will hide your sweat because you will sweat. When traveling at any time of year, I suggest good walking shoes. Whether you're strolling through cobblestone streets, checking out ruins, or strolling through vineyards, you will want to support your feet so you can focus on enjoying the sights in front of you.
Things To See / Do
Cities
Rome - Rome is the capital of Italy and absolutely bursting with history. Rome is wild in that every other corner you will find an ancient ruin with a long history and cultural significance. The city is designed such that it still operates as a modern city, but there are incredible historic landmarks interspersed throughout it. Rome is a tourist city through and through. Most people you will meet will speak English and Italian in Rome, with many workers from tours or transportation centers speaking another language such as French, Spanish, or German. Many of the eating establishments are "tourist trap" type restaurants in central Rome, but as long as you know how to avoid the traps there is plenty of fantastic food to be found in Central Italy's culinary powerhouse. While this isn't a city a would want to live in personally, it is a top-tier place for historical, religious, art, and food tourism.
Vatican City - The "Holy See" is the government of the Catholic church and is officially considered its own "country" with observer state status within the United Nations. This independent state resides in Vatican City just outside of central Rome. While it is technically a separate country from Rome, it is bundled in the Central Italy guide as it is about 0.44 km²/0.19 miles², with a population of fewer than 1,000 people and completely encompassed within Italy. Being the smallest country in the world does mean you will need to pass immigration when you visit, but that is a minor inconvenience to pay to see some of the most incredible works of art humankind has ever created. Practically every day of the year it is incredibly crowded, but for good reason. The Vatican museums are arguably the best in the world, and both the Sistine Chapel and St. Peter's Basilica are some of the most incredible works of art that mankind has ever produced. Since the Vatican is the location of the Holy See, the Pope does live here and you can receive his benediction in person every Sunday at noon if you arrive on time.
Florence - Firenze, known as Florence in English, is the "capital" city of the Tuscano (Tuscany) region known for its leading role in Renaissance art and architecture. The famous skyline highlights this architecture with its cathedral dome, bell tower, and iconic terracotta-tiled roofs. The city once held the wealthiest family in Europe, and with their contributions to the arts, is commonly viewed as the birthplace of the Renaissance. The museums in Florence are thus some of the best in the world and are a major attraction of the city.
Pisa - A vibrant university town with one major tourist destination. The Leaning Tower of Pisa and the surrounding area are incredibly touristy, but most of the rest of the town is calm, clean, and cute. If not near one of the transportation hubs or the areas around the Tower, the city can be characterized by charming winding streets, local restaurants that have great value, and plenty of students. While from a tourist point of view it is mostly a get-in, get my obligatory pictures with the tower, and get-out, Pisa itself is a quite pleasant getaway to see what it's like in an Italian university town.
Must See
Pantheon - An ancient Roman temple turned Catholic church in Rome. It was originally built around the birth of Christ, but we don't know when exactly. It is one of the most impressive and best preserved Roman buildings in the world, and 2,000 years later its dome is still the largest unreinforced concrete dome in the world.
💡
While it is commonly known that there are certain dress codes when visiting religious institutions, especially in Asia or the Middle East, I had the incorrect assumption that most of modern Europe had moved past this tradition. Many of the churches / religious sites in Rome require women to cover their shoulders and for both men and women to have lower body clothing that covers their knees (or is at least close).
Colosseum - Arguably the most famous site in Rome, the Flavian Amphitheater, dubbed The Colosseum, is the largest amphitheater ever built. The Colosseum has a rich history that gives huge insights into the culture of the Roman Empire.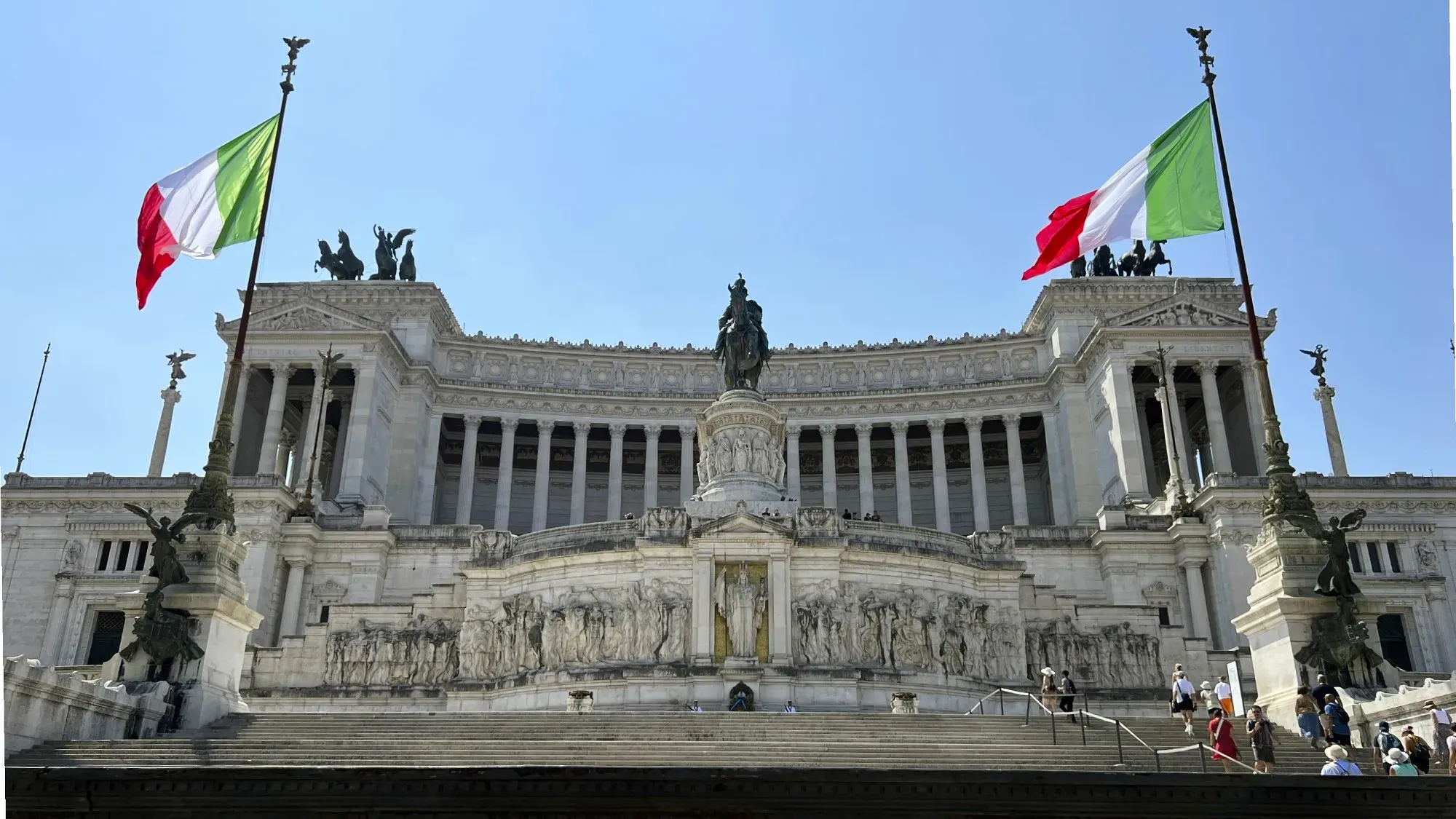 Altar of the Fatherland - The Altar of the Fatherland, colloquially referred to in jest as the "Wedding Cake", is a majestic monument built to honor Victor Emmanuel II, the first king of unified Italy. Simply witnessing this awe-inspiring landmark will take your breath away.
Trevi Fountain - A magnificent, intricately sculpted fountain that stands 26 meters/86 feet high and 49 meters/161 feet wide. It is one of the most famous fountains in the world, a fact which can be felt by the constant crowds flooding the area. It is quite a site to see.
Vatican Museums / Sistine Chapel / St. Peter's Basilica - Vatican City is truly a site to behold. I walked into the city-state with a casual attitude, expecting it to be just another opulent Catholic church. And while St. Peter's Basilica is indeed a lavish church, the Vatican is on a level far greater than anything I had ever dreamed of. The Vatican Museums hold the densest display of truly magnificent art that I've ever seen. My question walking out of the city that day was: "Everyone always lauds all these incredible museums of Rome. Why even go to them when you can just visit the Vatican?" After having seen all the famous museums of Rome and throughout the rest of Italy, I think I must declare the Vatican Museums the heavyweight museum champion of the world. Anyway, enough flattery. You get the picture, it's incredible. 100% worth a visit by any means necessary.
💡
One con of something being this jaw-dropping is that everyone wants to see it. For this reason, Vatican City is almost always overflowing with tourists. Oftentimes groups move through the exhibits like a pack of sardines. To make your experience more enjoyable you should definitely use a tour guide for this adventure in order to skip the long lines, and ideally schedule it for an afternoon slot on a Tuesday or Thursday.

P.S.- Remember to dress appropriately
Leaning Tower of Pisa - The epic engineering failure that resulted in one of the most famous towers in the world. The Tower of Pisa sits in a small cathedral complex called the Campo dei Miracoli, or the "square of miracles". It is a pristinely-kept area that is almost always PACKED with tourists. Pisa is worth a quick visit, and therefore how could you not get a picture saving the day by single-handedly holding the tower so it doesn't topple over?
Florence Duomo - The beautiful green/pink/white exterior of the Duomo stands in stark contrast to the general vibe of the browns/tans of the whole city's rooftops. It is a unique and stunning cathedral that itself stands as one of the greatest masterpieces of Gothic art, far ahead of its time.
Galleria dell'Academia - This gallery contains probably the most famous statue in the world: the Statue of David. There is more than just this singular statue, but the gallery revolves around this colossal centerpiece. For those wondering, yes it is worth it to see the Statue of David in person.
Uffizi Museum - A lovely dense collection of art, arising mostly from the wealth of one family: the Medici family. The history of tying this family to the Renaissance and the Popes is interesting, and the gallery itself is astounding in its magnitude. If for nothing else, touring to say you've seen the "The Birth of Venus" might be worth it to you.
Nice to See
Something something
Siena - An adorable town in Tuscany built in a uniform, medieval style.
Lucca - An peaceful town in Tuscany known for its well-preserved Renaissance walls.
Galleria Borghese & Gardens – insight into the life of wealthy Romans & the art they collected. Very ornate building, need tickets in advance, but the Bernini statues make the trip worth it
Trastavere – A neighborhood of Rome just across the Tiber river that is well known for finding some of the best restaurants to eat.
Jewish Ghetto - A neighborhood of Rome that was historically the Jewish Ghetto. Now is a tourist area with lots of restaurants.
Tiber Island – Famous island with a hospital that symbolizes being born a true Roman, right on the Tiber.
Palazzo Altemps – Museums are plentiful in Rome. This one is a smaller one that is a nice taste of culture without committing to hours of walking.
Piazza Navona / Fontana dei Quattro Fiumi - Idyllic plaza with highly photographed fountains.
Capitoline Museum – A densely packed museum behind The Altar of the Fatherland. Great for Roman history with a nice view in the direction of the forum.
Quirinal Palace – Presidential residence when the president is in town. Fully functioning and neat, but only open at certain times.
National Gallery of Ancient Art in Barberini Palace – Museum with works by Rafael and Caravaggio and plenty of the old masters.
Palatine Hill – Great views of the Roman Forum, along with some noteworthy spots themselves.
Roman Forum – Beautiful to view & see where life existed, particularly if you've ever studied ancient Rome.
Spanish Steps – Another "must see" in Rome that frequents appearances in movie scenes. Location of central Rome when it was at its smallest size (the city shrunk after Roman Empire and many things were abandoned).
St Ignatius Church – Famous for its "painted dome" - beautiful but also just another church.
Roman Suburbs – Frescati, Golfo, etc. - It is worthwhile to visit a small town in the suburbs outside of Rome. They have a similar distinct character and it is a great chance to actually see more locals. Also, they can be a fun place to take a cooking class or go wine tasting, and most are easily accessible by train system.
Basilica Papale di Santa Maria Maggiore – Yet another gorgeous church.
Mouth of Truth – A gimmicky ancient rock face that according to legend will take your hand off if you tell a lie while holding your hand inside its mouth. Popular to take pictures here and see the crypt next door. Better be honest!
Tivoli - Location just outside of Rome with Villa D'Estate and Hadrian/Adriana's Villa. These two famous spots have some lovely gardens and can provide a great history lesson.
Piazza dei Cavalieri – If you're visiting Pisa, it is nice to see more of the city than just the Leaning Tower. This is a cute square not too far away that can lead to other areas of the city.
Piazzale Michelangelo – Hill with a lovely view of Florence. Great place to watch the sunset.

All of the cities, must sees, and nice to sees can be viewed at once in our Wanderlog guide.
Recommended Experiences
Domenica al Museo. On the first Sunday of every month, all state museums in Rome (and across the rest of Italy) are free! If you happen to be in Rome or Florence on the first Sunday of the month, take advantage of some free museum tickets. Note, only state museums participate and so plan accordingly.
A pasta-making class is a great experience to attend while in Rome. Additionally, think about attending a class in one of the small villages outside of Rome. We found they give a unique perspective to life in Italy, and the classes were both more affordable and provided a fuller experience than many offered within Rome.
Enjoy a small town in Tuscany or Umbria. There are many laid-back, small cities to explore in the region with delicious food and killer views. Find one that suits you best.
We have included a ton of extra depth to many of the experiences described above in our post about our time in Italy. Check it out for insights to better help you travel with intentionality.
Culture
Politics
Italy is a democratic republic. Italy's past includes the Roman Republic / Empire, a slew of city-states and independent kingdoms, unification in 1861, liberalism, fascism, and then today's democratic republic. Not to mention a very complex relationship with the Pope throughout it all. Today, it is a parliamentary republic on par with the political ideology of most of the rest of the European Union. One critique of Italian politics is that it is highly fragmented and unstable from a democratic perspective. The government of Italy is characterized by short-lived coalitions; from 1946, when it was founded, until 2022 the government has changed 69 times. In general, this discussion about instability is in relation to a free, democratic society and the politics of Italy should be an interesting dinner conversation and not a fear while traveling there.
Religion
The major religion in Italy is Catholicism. Similar to most of western Europe, more and more of the younger generations are more likely to be agnostic / atheist, or at least non-practicing. Yet Italy has maintained higher rates of Christianity than many other European countries, possibly due to the placement of the Vatican / Pope having a stronger, more lasting impact on the population.
Cuisine
Italian food is arguably the most celebrated and popular food in the entire world! Take full advantage of any time spent in Italy because the country really prioritizes good food. We have an awesome in-depth guide to Italian Gastronomy which should provide all the details you need for a trip to Italy, check it out!
Social Customs
Modern, western dress. Italy as a whole often dresses a little nicer than most other countries. Central Italy follows this trend more so than Southern Italy, but it is too hot in the summer to care.
It is standard to greet with Salve ("hello"), Ciao ("hello"/"goodbye"), or Buongiorno/Buonasera ("good day"/"good evening"). When you enter a shop or restaurant you might be greeted with prego. This translates to "you are welcome", but it can also be used to welcome someone into a home/shop/restaurant.
Restaurants will offer you bread when they bring drinks. However, they forget to mention that it's not free. Sneak a peak at tables nearby to get a vibe on the quality before you decide on the bread.
Italians have a tradition of taking the entire month of August off. Called Feriae Augusti (a Latin phrase meaning "Augustus' rest"), it captures the Italian phenomenon in which most Italians take the month off and head to the beaches to vacation. While not everyone does this, as there are still plenty of restaurants and tour groups operating in August, a surprisingly large percentage of the population does participate in part or all of this month-long respite.
---
Hopefully, this guide provides a useful starting place to prepare for a trip to Italy. Make sure to check our guides for other countries in the Guides section of the website!