Guide to Italy (Pt. 1 - Southern Italy)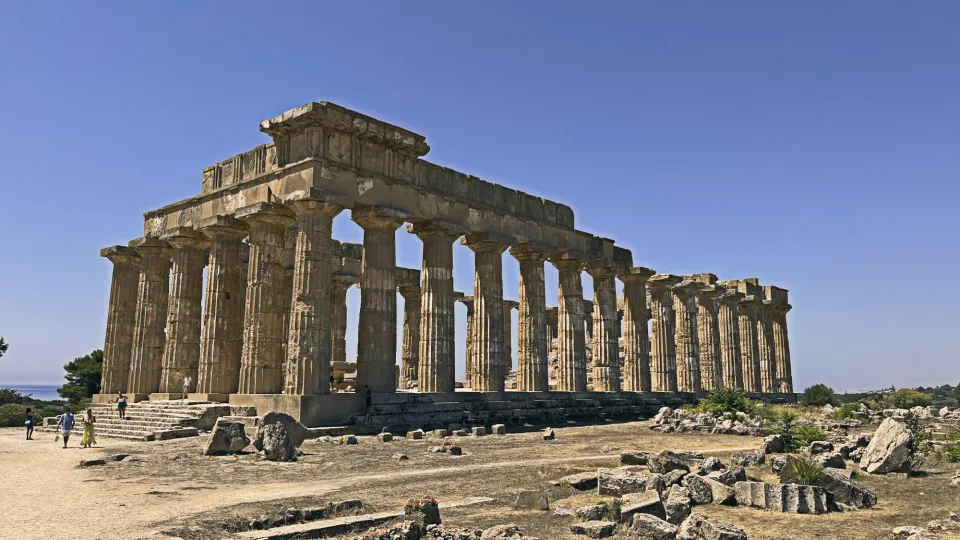 In Southern Italy, you will find and be charmed by the port cities (Naples, Bari, etc.), the occasionally volcanic mountain ranges, the variety of agriculture, and the island of Sicily. A visit here will provide you with a relaxing breath of fresh Italian air (unless you are the one driving through the city). The people are welcoming, although the proportion of English speakers is lower than that in more northern cities. And the food is everything you could want it to be. Neapolitan pizza leaves nothing to be desired, and your average mom-and-pop corner café will have better cannolis that you can probably find back where ever you call home. Southern Italy is sweltering hot in the summer, but this makes the weather perfect for exploring the beaches around Lecce or those up and down the Sicilian coastline. So if you are on the hunt for a relaxing, beautiful vacation, look no further than the stunning coastline of the Amalfi coast for a fancier experience or any of the many wonderful coastal towns that would love to welcome you into their home.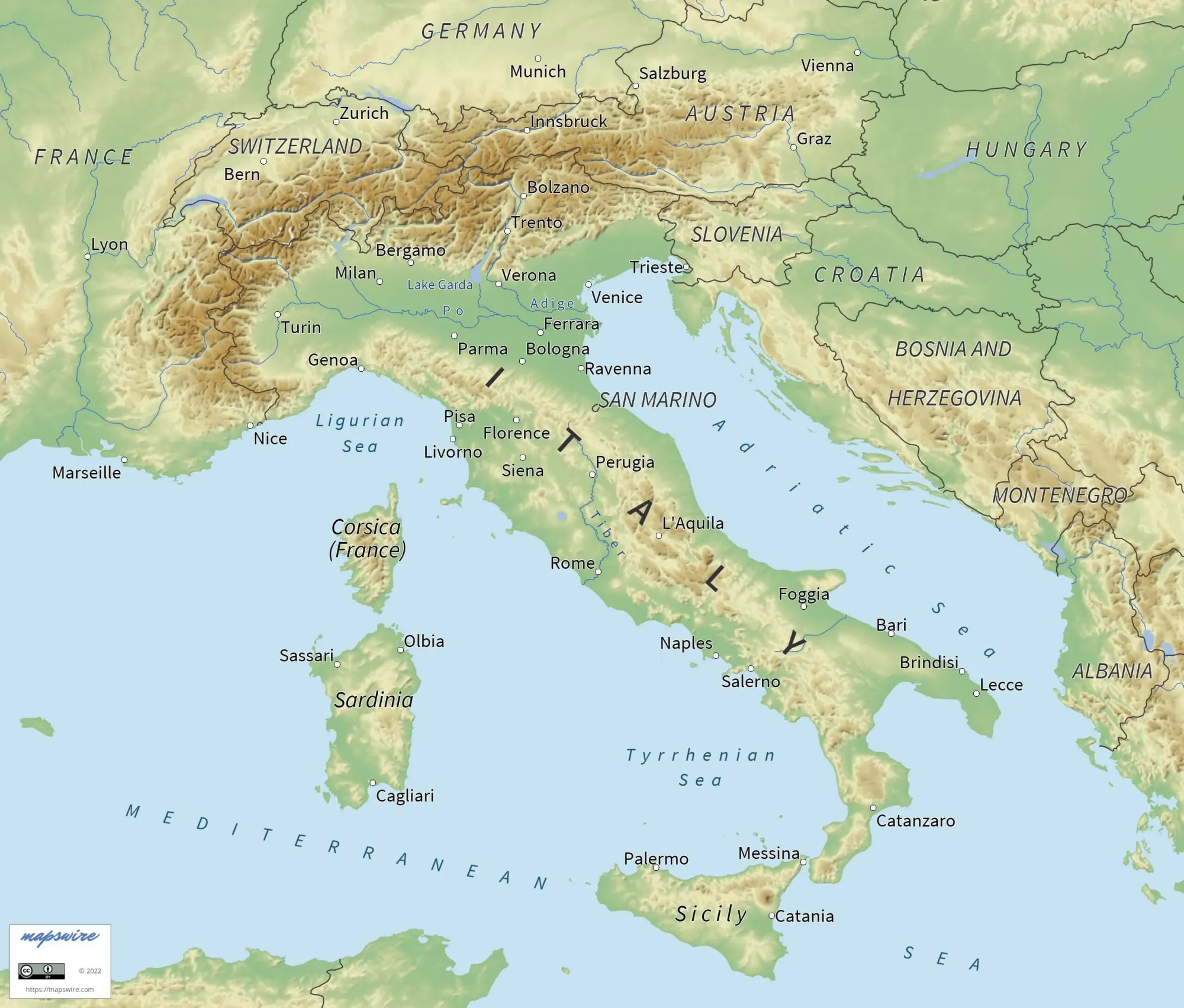 Logistics
Weather / Climate
Southern Italy has a wet and cool winter raining through late fall and early winter. Winter's average minimum temperature is about 4°C/39°C and an average maximum temperature around 13°C/55°C; while the summer is dry and hot with average minimum temperatures of 18°C/64°C and average maximum temperatures of 29°C/84°C.
Best Time To Visit
The most comfortable time to visit is during the shoulder months when the temperatures are pleasant and comfortable. If you plan on traveling during the summer, the recommendation would be to pair your adventures with any of the amazing beaches found in Southern Italy (around Lecce, the entire coast of Sicily, and so many other places). And make sure to include conscious plans to avoid heat exhaustion.
Seasonal Festivals / Celebrations
Italy maintains strong ties to its Catholic roots, with most small towns celebrating the patron saint of their location, so be sure to look up where you are traveling specifically for the chance to catch a colorful parade. For example, the Festa Della Madonna Bruna is held annually in early July in Matera.
Another priority for Italian cities is celebrating food festivals. A personal favorite of ours would be the Canolli Festival. Held in Piana degli Albanesi, this festival celebrates the notorious Sicilian dessert, the canolli. The festival is filled with cannoli filling and tastings all day long, with music and performances in the evening.
Safety
Italy is a relatively safe place to visit. Aside from the usual pickpockets and tourist scams around major sites (Amalfi, Palermo, Catania), there have been no recent acts of terrorism to any spikes in attacks that would warrant fear. Keep your city awareness up and never be flashy with your cash, but expect to enjoy a comfortable holiday.
Southern Italy (more so than the rest of the country) sometimes gets a bad rap for its history of Mafia corruption and crime. Although poorer than other regions of Italy, the Mafia is a shadow of what it once was and has much less power. Moreover, the Mafia's impact is on the people that live there. They are not concerned with you as a tourist at all. While the Mafia still exists, they are not a measurable safety concern on your visit, so have no fear.
Visas
Italy participates in the Schengen Agreement meaning residents of the USA, Canada, Australia, New Zealand, Japan, EU nationals, and several other nations can enter the region (Italy included) for 90 out of every 180 calendar days without a tourist visa. The recommendation is always to have remaining validity of at least six months on your passport and a blank space for a stamp.
Transportation
Car rentals are available aplenty in Southern Italy. Cou can find pickup locations at all major airports and throughout the city. Most vehicles you come across will be manual (as is expected in a European nation). The highways have fairly obvious/familiar road signage. City driving can be stressful to a meek driver since everyone else operating their vehicles will feel like they are out to challenge you. In several instances, other drivers will pull out or join your lane without warning or right-of-way. So you will need to stay focused on the task at hand. Always keep your head on the swivel for the higher-than-average number of motorized bikes on the road. Having a vehicle can be a convenient way to get to some more remote areas. Do note that the further south you travel, the less likely towns will have the city planning to support cars. Streets will get extremely narrow very quickly. It is also important to keep your eyes peeled for ZTLs or (zones of restricted circulation) which will not be called out on your driving maps/apps; but, you will be fined for driving through.

While car rentals may be more familiar and work, we always recommend the public transit system. The trains are clean and run efficiently between major and minor hubs. The Metro system is decent, and while buses have a slightly erratic schedule, they are practical for getting around the city.
Specific Packing Suggestions
There are no special packing requirements for Italy. If you are traveling in the summertime, come prepared with sunscreen, a hat, and clothes that will hide your sweat because you will sweat. When traveling at any time of year, I suggest good walking shoes. Whether you're strolling through cobblestone streets, checking out ruins, or trekking up a volcano, you will want to support your feet so you can focus on enjoying the sights in front of you.
Things To See / Do
Cities
Naples – The third largest city in Italy, Naples is one of the oldest continually inhabited cities in the world, dating back to the first century AD with a history of rule under the Greeks, Romans, and Normans. Filled with UNESCO World Heritage site architecture and mostly locals, there is a lot packed into this town. Most interesting to us was how high the proportion of the people we passed and interacted with were locals or Europeans. The number of tourists (specifically American) was lower than we had ever seen in a major European city. The low tourist turnout may be due to Naples' reputation for being unclean or not having as much to offer. And compared to its Northern Italy counterparts (Rome, Milan, etc.) Naples does look much more beat up. The proportion of graffiti probably covers more of the wall than it does not. But all that said, Naples felt very safe. The streets were filled with friendly locals and were well-lit. The university created a lively environment with well-priced food. And oh! do they love their Maradona.
"The most important sport here is football, and within football there is Maradona – who, to the Neapolitans, is a god."
Amalfi – Lauded around the world for its stunning views and a hot spot for upper-class tourism the entire Amalfi Coast is definitely worth a day trip even if staying there is not in the budget. The coast itself is actually made up of eleven different towns (Positano, Praiano, Furore, Conca Dei Marini, Amalfi, Atrani, Ravello, Minori, Maiori, Cetara, and Vietri sul Mare). Their names come from the myths of different Greco-roman gods falling in love with humans or nymphs. And each town gets its personality from aspects like: their homes built on the hill, or which one's (Praiano) industry is primarily their pottery (typically made up of the three colors: blue – for the sea, yellow – for the lemon, and green – for the leaf). Furore even boasts of an annual diving competition from a bridge that is 16M high into water that is only 3M deep (very dangerous, do not try recreationally). There are also hiking trails sest into the hills for the more nature-inclined. Just know that along the coast you will encounter many tourists with cash to burn.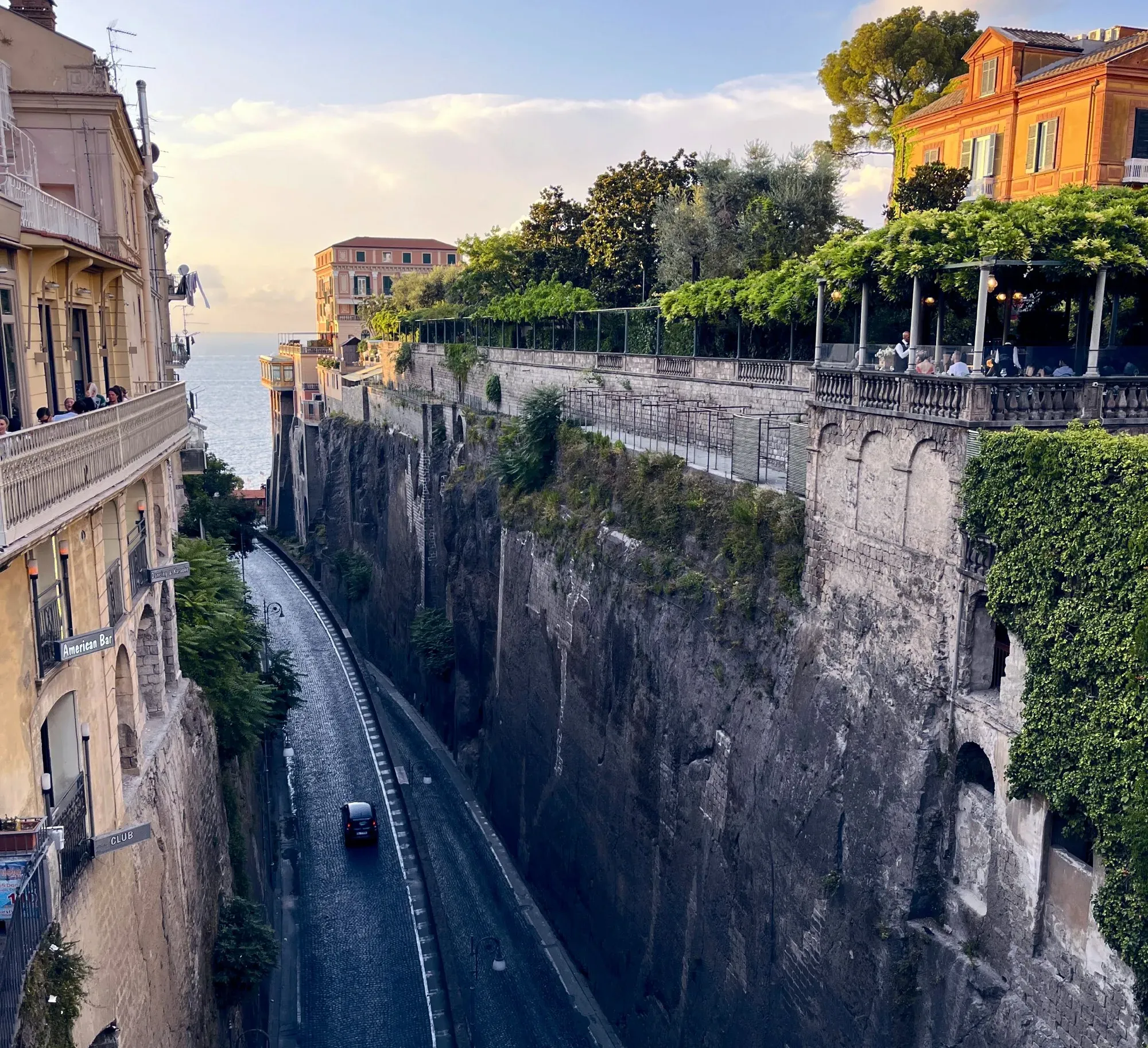 Sorrento – Set on the north side of the Sorrentine Peninsula, this is an extension of the Amalfi Coast – similar architecture and upper-class tourism. Sorrento swears up and down that they invented limoncello, but so do several other spots along the coast, so you will just have to taste test to decide who you believe.
Capri – Capri is an island in the Tyrrhenian Sea off the coast of the Sorrento Peninsula and accessible by ferry or chartered boats. The island is a wealthy place to vacation if you were thinking of planning a long-term stay here, the vibe is very much built for people with money and a private boat – in which case it seems like a wonderful spot to stop. Otherwise, the suggestion is to make a day trip of it. Enjoy a Caprese salad, and Caprese cake. I was a personal fan of the lemon sorbet served in a frozen lemon (very picturesque). Since Capri claims they invented limoncello you will notice lemons in every aspect of their décor. From the pottery to all of the clothing shops. Lemons are on everything, as they should be. They taste delicious and the people of Capri know how to use them.
Bari – This port city, regarded as the second most important economic center in Southern Italy after Naples, is the capital of the Apulia region set on the Adriatic Sea. The city's grid-shaped layout makes it easy to get around and allows many roads to all point right toward the promenade along the sea. Since Bari is a shipping capital, they highlight their industry with beautiful landmarks along the water: the Basilica of Saint Nicholas, the Bari Cathedral, and the Petruzzelli Theater. Bari is a cute town to visit, but if you are timing a quick stopover, especially in the summer, remember that many restaurants and stores close for the afternoon. Be sure to time your visit around that so that you are sure to catch the city in action.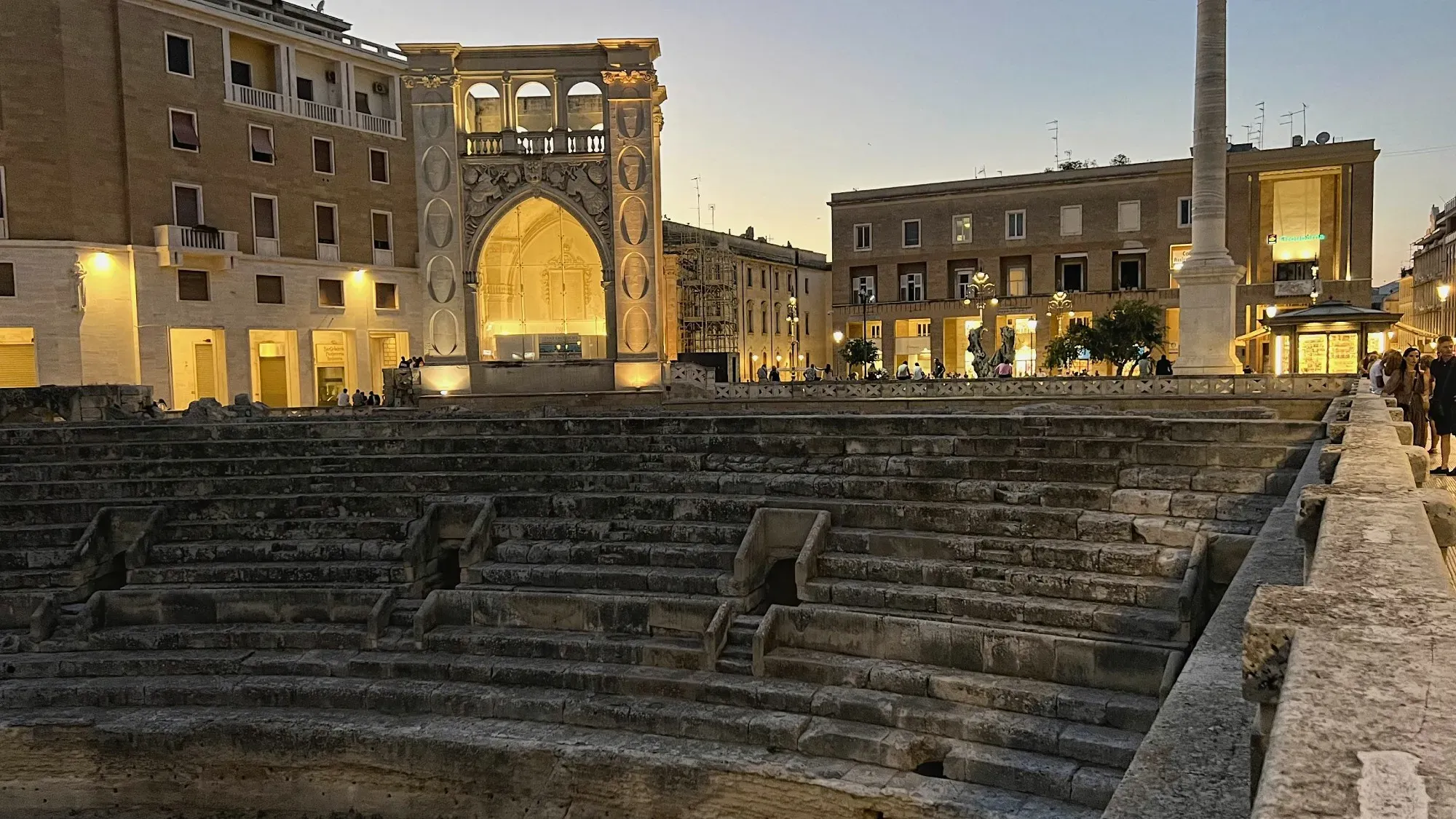 Lecce – Finding its home in the heel of Italy's boot, Lecce is occasionally referred to as "The Florence of the South" due to its baroque architecture. Lecce is an agricultural center known for its exports of Lecce Stone: a limestone unique to the area known for being malleable and good for sculpting. Lovely to visit year-round, but this city hits its stride in the summer. A popular Italian vacation looks like a quaint stay in a Lecce B&B with day trips to any of the beautiful beaches in the region. Followed by an evening back in the historic city center enjoying the energy and nightlife capped off with delicious eats.
Matera – In 1952 when the Italian government relocated and housed the city's population (a collection of cave dwellers) they built what we now know as Matera. In doing so, the government created a major tourist hub, with beautiful cave hotels, yummy restaurants, and an artsy community. Matera has blossomed into a beautiful vibrant city. And most recently was used as a film set in the James Bond film "No Time To Die". In 2019 Matera was named a "European Capital of Culture" so if you are in the region we suggest visiting.
Catania – Based on the eastern coast of Sicily, Catania sits at the feet of the active volcano Mt. Etna. The town is a great place to call home base for your Sicilian excursion offering wide streets, delicious restaurants, and access to a vast number of cultural beauties (Syracuse, Noto, Ortigia, Etna, etc.) just a short drive away. With classical architecture Catania embodies the history of Sicily with grace, combing the cultures of all of its past rulers (The Greeks, Romans, Moors, and Normans - at least!).
Syracuse - Siracusa is a city south of Catania known for its rich history during the times of the Roman and Greek rulers. Currently holding status as a Unesco World Heritage Site, the town contains the ruins of the famous Greek Theater. The Island of Ortigia is an island in Syracuse containing many historic landmarks and is a cute place to spend the evening dining and watching the sunset.
Noto - A small town in the southeast corner of Sicily denoted as a UNESCO World Heritage Site. In 1693 Noto was destroyed by a massive earthquake leading to a rebuild in the baroque style in the early 18th century. Today, many buildings in the town center are held in regard as the finest examples of the Sicilian baroque style. Because of their uniform construction in this fashion, the center of town makes for a gorgeous, picturesque visit.
Palermo - Palermo, the "capital" of Sicily, is situated northwest on the island with a deep cultural, gastronomic, and political history. Most notably, Palermo has numerous beautiful churches and cultural landmarks, leads in much of Sicily's food developments, and has a long history of being the center of Sicilian Mafia operations. While a little more spread out and car-dependent than other European cities, it certainly is a worthwhile destination, even if only for the neighboring excursions and incredible food.
Must See
Pompeii/Herculaneum - These are two of the famous ancient cities buried by the legendary eruption of Mount Vesuvius in 79 A.D. There are two main differences between these towns, what type of debris buried them and their original purpose. Pompeii was a prosperous business town that was completely covered in ash. This means Pompeii was much larger and had more historical aspects of an ancient Roman city that archeologists have been able to learn from, but also when you visit you will need to use your imagination more because many of the buildings are not well preserved. In contrast, Herculaneum (Ercolano) was a beach town consisting mostly of second homes for upper-class Romans. After the eruption Herculaneum (Ercolano) was buried by a massive mudslide off of Vesuvius. The mud from the volcano provided better structural preservation (compared to the ash) so Herculaneum (Ercolano) has much of the town still intact (including wooden objects). Hopefully, this gives you a clue as to which one to visit if you only have time for one. Pompeii is more famous and better demonstrates the glory of a proper Roman city, but Herculaneum (Ercolano) is better preserved and requires less imagination. For the average person, our guess would be Herculaneum (Ercolano) would result in a better experience. For a Latin student, Pompeii may stir up more vivid flashbacks to old textbooks; but a true history fan would make time to see both!
Mount Vesuvius - The famous volcano that buried Pompeii and Herculaneum (Ercolano), Mt. Vesuvius rests just outside Naples. You will love this hike with gorgeous views of the Bay. Especially since this hike educates on possibly the most historic natural disaster in human history. There are also some great wine tastings on the mountainside to reward yourself after a hard day's climb.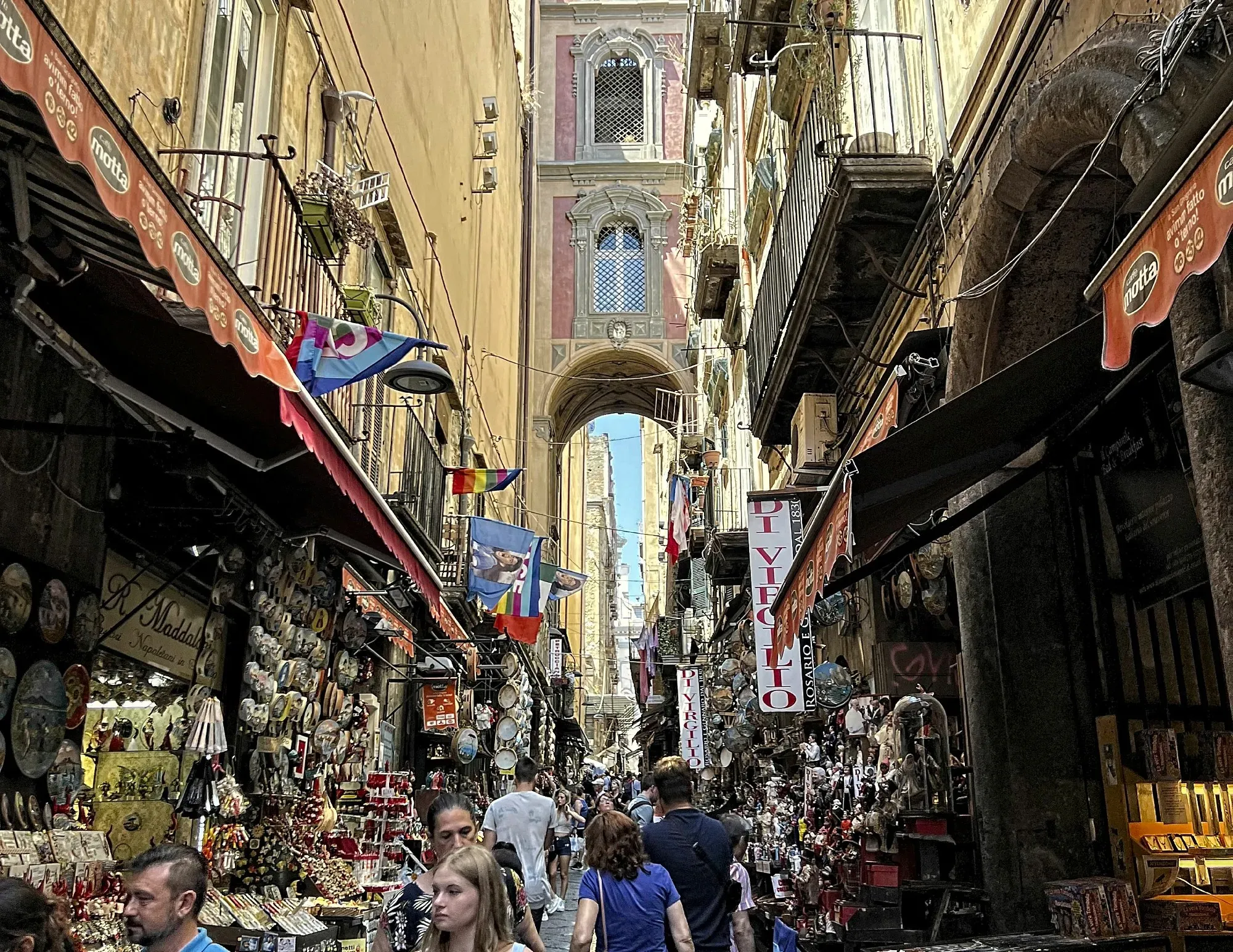 Spaccanapoli - Spaccanapoli might not appear on your map when you search for it, but it is worth finding in Naples. Spaccanapoli refers to a series of narrow streets through the historic center of Naples that is filled with many of the major landmarks of the city, as well as a plethora of shops and restaurants. The street roughly starts at Piazza Gesù Nuovo and continues east until you reach Via Duomo. This is an absolute must-see in Naples because it contains about half of the city's landmarks, as well as many of the famous eateries in the city.
Museo Cappalla Sansevero - A small chapel with insanely intricate marble statues and a beautiful ceiling from the mid-1700s. It was commissinoed by Raimondo di Sangro, Prince of Sansevero. A scientist and famous alchemist of his time, he leveraged his family's massive wealth to hire the most incredible artists of that time to produce this chapel. You might be hesitant to shell out some cash to see a singular room, but it is surprisingly worth it. The Veiled Christ, Modesty, and Disillusion are three of the most impressive works of art I have ever seen in my life. And yes, seeing them in person was night and day from viewing them on the website beforehand. Having been to the famous museums in Rome, Vatican City, Florence, and Milan, I can report that these three hold their own as some of the most impressively carved works of art in history. There are some fun facts you will learn when you visit with an audio-guide about the myths and history surrounding these statues that speak of their perfection, but no spoilers in this guide. Although it might seem like a small museum tucked away in a random alley, the astounding feat of human artistry and beauty blew me away and for that reason, it is an absolute must-see when in Naples.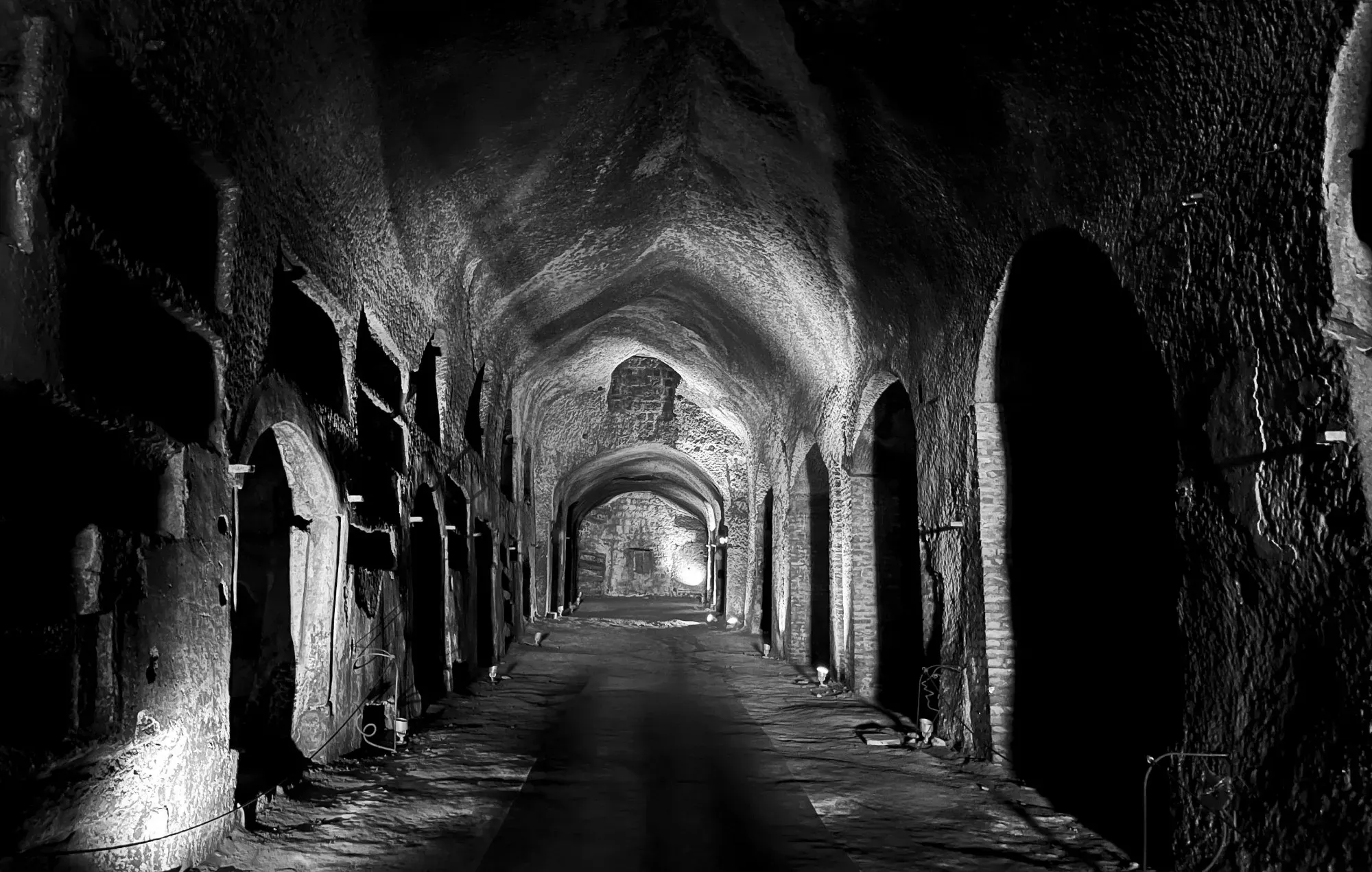 Catacombe di San Gennaro - The catacombs of Saint Gennaro is an underground burial site in a suburb just north of the city. It is the largest catacomb complex in Southern Italy that has a rich history and cultural significance to the city of Naples. The tours are superb. Not only will the tour provide details on the history of the tombs and Naples itself, but it also benefits the classically poor community surrounding the catacombs.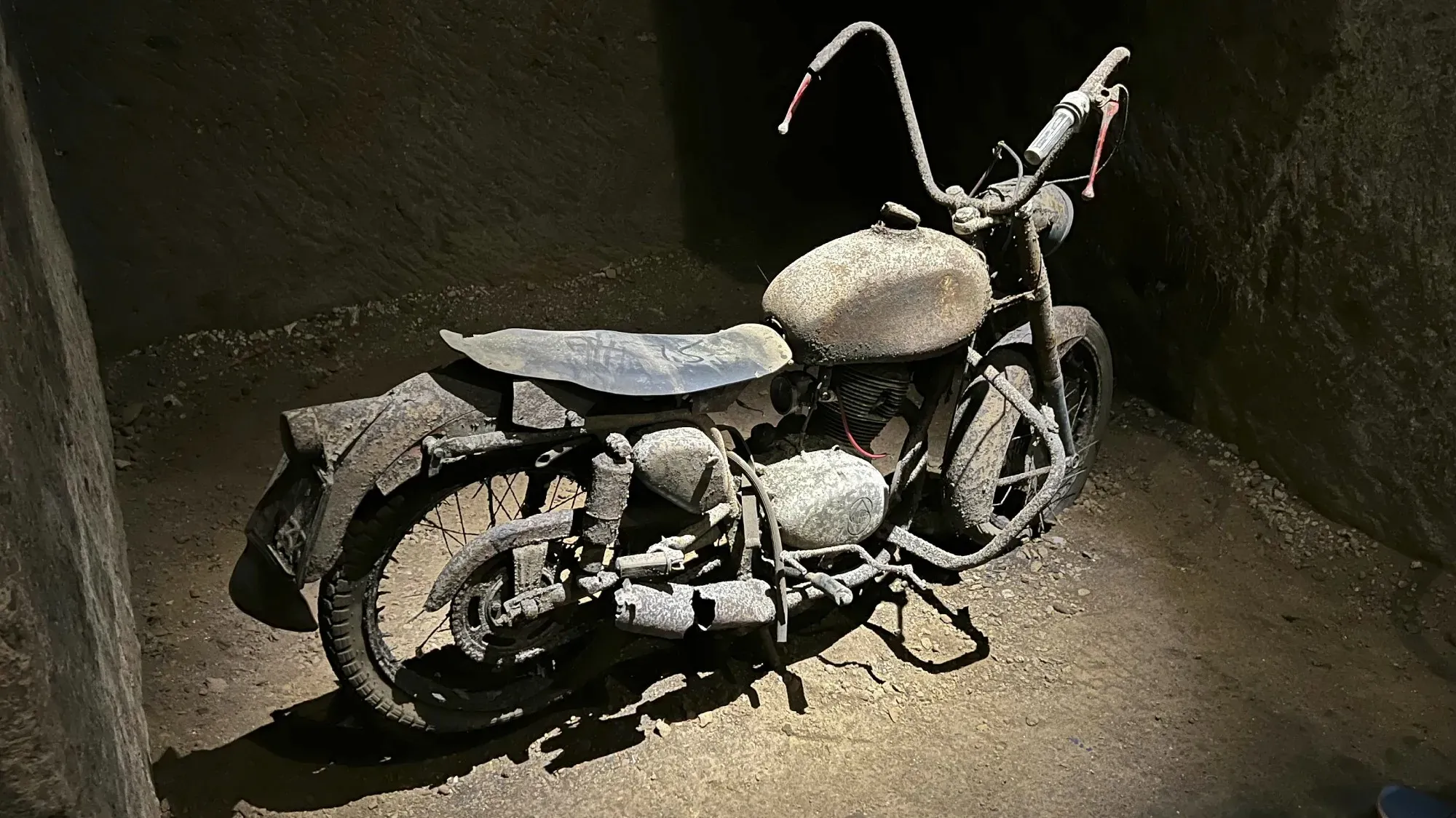 Galleria Borbonica - The Bourbon tunnels are a series of tunnels underneath the city of Naples. They developed a unique history during WWII as bomb shelters for the city. This is an interesting tour that gives a solid history of Naples both before and during WWII.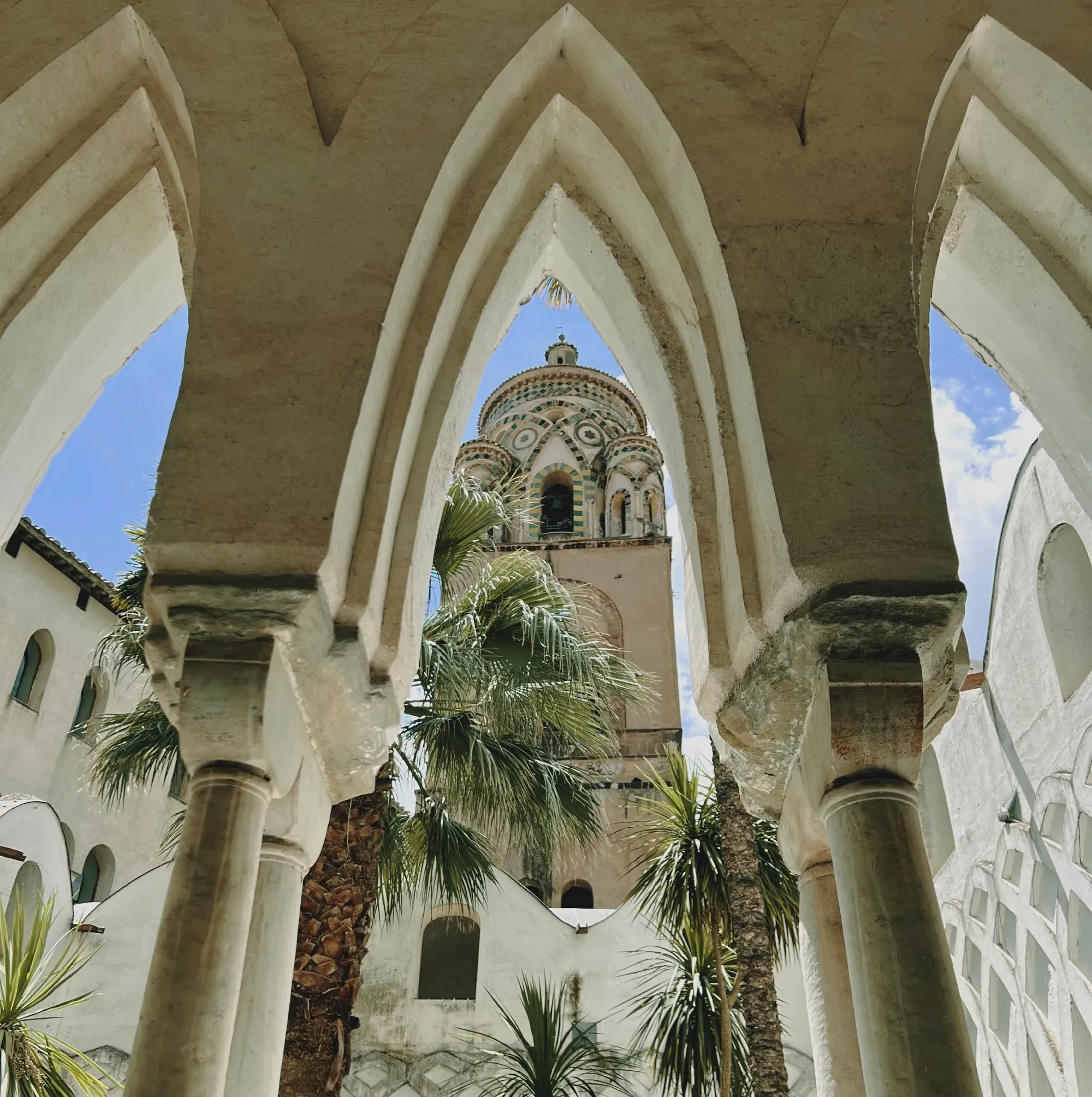 Duomo di Amalfi - The Amalfi coast is a must-see while visiting anywhere near Naples. While traveling through the coast, Positano, the most picturesque town along the coast, and the duomo of Amalfi are two of the top highlights. The Duomo di Amalfi has some unique clashes of architectural style and is a good stopping point on your journey along the coast.
Anacapri Chair Lift – Monte Solaro - If you are going to visit Capri (which you should) then you must head to the top of Capri (Anacapri) to ride the Chair Lift to the tippy top of the island. The lift is fun and you get an incredible view.
Mt. Etna - A massive volcano in Sicily outside of Catania. While not quite as historically significant as Mount Vesuvius, it is a gorgeous view and absolutely worth the hike when visiting Catania.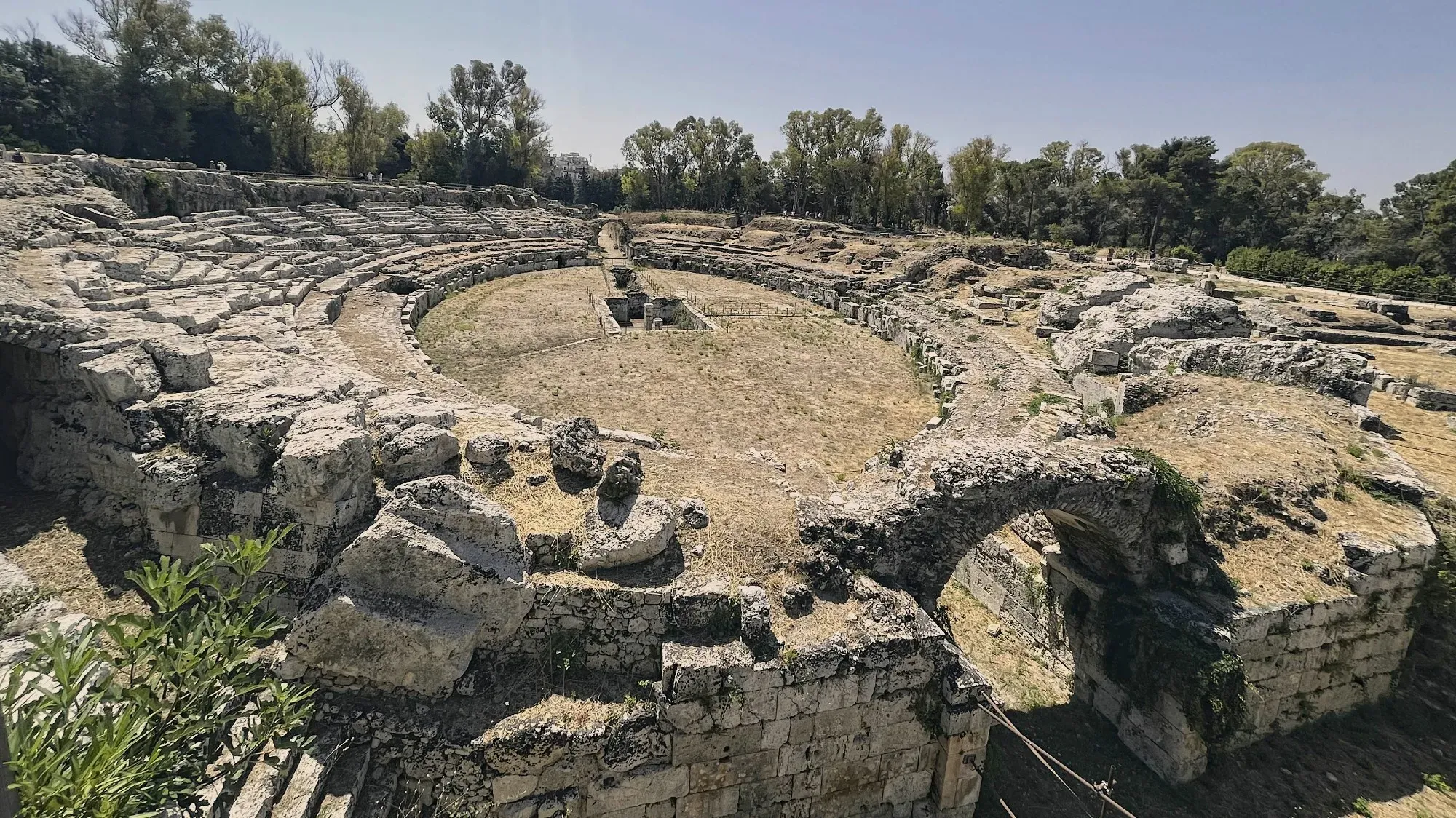 Neapolis Archeological Park - An archeological park in Syracuse that houses many of the famous ancient Greek and Roman sites of the city. Most notably, The Greek Theater and Ear of Dionysus can be found here.
Nice to See
Nice to See:
Alberobello - A small town in the heel of Italy famous for its unique trullo buildings.
Modica - A city in Sicily similar to Noto, just a little further out of the way. Noto is the bigger one to see, but Modica is also pretty cool.
Cefalù - A beach city on the northern coast of Sicily. Has a beautiful, picturesque harbor and serves as a great day trip from Palermo.
Piana degli Albanesi - A wonderful little city outside of Palermo in the mountains. Idyllic, sweeping vistas from multiple angles approaching this city and home of the Cannoli Festival (with some of the best cannoli in the world) make this a personal favorite of mine that I would highly recommend.
Chiesa del Gesù Nuovo - Impressive church that lies on the westernmost end of Spaccanapoli.
San Carlo Theatre - The second most prestigious opera house in the world. If you are at all interested in Opera this would be a great place to catch a show.
Castel Nuovo - Large, historic castel near the Naples port.
Christmas Alley - An alleyway that sells Christmas decorations and nativity scenes all year. Popular side street off of Spaccanapoli that you should detour through.
Castel Sant'Elmo - Castle on a hill with a great overview of Naples and
Ovo Castle - Castle at the edge of the Naples port with a legendary backstory: who knew Merlin traveled to Italy?!
Costa Merlata - Cute, out-of-the-way beach in the heel of Italy. This specific beach isn't so much a must-see, it is included here to describe the idea of the numerous quaint beaches near the heel. Be sure to check out at least one!
Cattedrale di Marria Santissima della Bruna e Sant'Eustachio - The Duomo in Matera. While the town as a whole is a must-see, while you are there might as well stroll by the main cathedral.
Alcantara River Park - A national park north of Catania with a volcanic rock gorge. For the outdoorsy tourist.
Piazza dell'Elefante - Plaza in Catania with the Duomo of Catania and a lava elephant carrying an Egyptian obelisk on its back.
Via Santa Filomena - Adorable street in downtown Catania filled with twinkle lights and exciting restaurants.
Catania Fish Market - Fish market in Catania.
St. Charles Church - Church in Noto that you can climb for a panoramic view of Noto.
Norman Palace - Palace in Palermo which historically seated the Kings of Sicily.
San Giovanni degli Eremiti - Church in Palermo with iconic, bright red domes.
Cattedrale di Palermo - The cathedral of Palermo. Another beautiful church.
Massimo Theater - A famous Opera house in Palermo. One of the Ten most prestigious opera houses in the world, and the largest in Italy. If you are at all interested in Opera this would be a great place to catch a show.
Santa Maria dell'Ammiraglio - Another stunning church. This one contains a bunch of gold mosaics.
Fontana Pretoria - "Fountain of Shame" is a beautiful fountain decorated with more than 50 statues of animals, monsters, harpies, sirens, and tritons in central Palermo.
Quattro Canti - "Four Corners" is the bustling street intersection of Via Maqueda and Corso Vittorio Emanuele right around the corner from Fontana Pretoria where four Kings of Spain stand to represent the four ancient quarters of Palermo.
Foro Italico - Promenade on the waterfront of Palermo.
Mount Pellegrino - Mountain overlooking Palermo for some great views of the city.
Mercato del Capo - Neat market in Palermo: huge and exciting with tourists.
Mercato di Ballaro - Neat market in Palermo: much more of a local scene.
Selinunte Archaeological Park - An archeological park in southwestern Sicily. The reason this is a "Nice to See" instead of a "Must See" is because there is one breathtaking, picturesque temple, and a bunch of banal ruins. So make a personal decision whether that is worth it to you as it is out of the way from many other things to see in Sicily.
Zingaro Reserve - Beautiful national park in northwestern Sicily. A fun alternative to hiking it is to join a boat tour from Castellammare del Golfo and see the reserve from the water. Loads of fun!
Stair of the Turks - Natural wonder on the coast of southern Sicily that would be an interesting stop if you are anywhere in the area.
All of the cities, must sees, and nice to sees can be viewed at once in our Wanderlog guide.
Recommended Experiences
[Vacation Idea] Summer in Southern Italy like an Italian: Travel down to Apulia and get a cute BnB in Lecce. Spend each day at a different beach somewhere along the heel, and return each night for dinner and festivities in the historic downtown district of Lecce.
Boat tours are a blast! Capri, Sorrento, Amalfi, Sicilian ports, or Zingaro are all great options to hire a boat to enjoy the Mediterranean.
Pasta or Neapolitan pizza-making class. Where better to learn how to make these phenomenal food dishes, especially a Neapolitan pizza, than in Naples?
Wine tours on Etna or Vesuvius. Both volcanoes have fertile soil and are known for some fantastic wines. A tasting at one of the many, beautiful vineyards on the slopes of these volcanos is a marvelous way to spend the afternoon.
Opera show. Southern Italy has both San Carlo and Massimo, two of the most prestigious opera houses in the world. Dress up and enjoy high-quality performances in a high-class setting.
We have included a ton of extra depth to many of the experiences described above in our post about our time in Italy. Check it out for insights to better help you travel with intentionality.
Culture
Politics
Italy is a democratic republic. Italy's past includes the Roman Republic / Empire, a slew of city-states and independent kingdoms, unification in 1861, liberalism, fascism, and then today's democratic republic. Not to mention a very complex relationship with the Pope throughout it all. Today, it is a parliamentary republic on par with the political ideology of most of the rest of the European Union. One critique of Italian politics is that it is highly fragmented and unstable from a democratic perspective. The government of Italy is characterized by short-lived coalitions; from 1946, when it was founded, until 2022 the government has changed 69 times. In general, this discussion about instability is in relation to a free, democratic society and the politics of Italy should be an interesting dinner conversation and not a fear while traveling there.
Religion
The major religion in Italy is Catholicism. Similar to most of western Europe, more and more of the younger generations are more likely to be agnostic / atheist, or at least non-practicing. Yet Italy has maintained higher rates of Christianity than many other European countries, possibly due to the placement of the Vatican / Pope having a stronger, more lasting impact on the population.
Cuisine
Italian food is arguably the most celebrated and popular food in the entire world! Take full advantage of any time spent in Italy because the country really prioritizes good food. We have an awesome in-depth guide to Italian Gastronomy which should provide all the details you need for a trip to Italy, check it out!
Social Customs
Modern, western dress. Italy as a whole often dresses a little nicer than most other countries, but that is less true for Southern Italy.
It is standard to greet with Salve ("hello"), Ciao ("hello"/"goodbye"), or Buongiorno/Buonasera ("good day"/"good evening"). When you enter a shop or restaurant you might be greeted with prego. This translates to "you are welcome", but it can also be used to welcome someone into a home/shop/restaurant.
Restaurants will offer you bread when they bring drinks. However, they forget to mention that it's not free. Sneak a peak at tables nearby to get a vibe on the quality before you decide on the bread.
Italians have a tradition of taking the entire month of August off. Called Feriae Augusti (a Latin phrase meaning "Augustus' rest"), it captures the Italian phenomenon in which most Italians take the month off and head to the beaches to vacation. While not everyone does this, as there are still plenty of restaurants and tour groups operating in August, a surprisingly large percentage of the population does participate in part or all of this month-long respite.
---
Hopefully, this guide provides a useful starting place to prepare for a trip to Italy. Make sure to check our guides for other countries in the Guides section of the website!